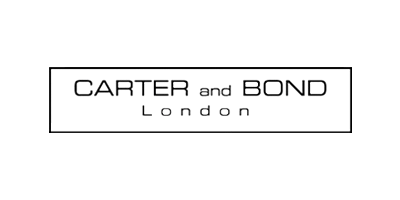 Carter and Bond
Carter Bond is the epitome of male grooming at its best. Inspired by classic barbershops, this brand brings traditional shaving to the modern man with a range of high-quality products.
Its flagship store in the affluent, vibrant area of Notting Hill is the ideal place for gentlemen who are looking for an exceptional experience. Their premium grooming products in the two-storey shop are used to deliver a close wet shave, a trimmed beard or a polished haircut.
With the Carter and Bond range available to the public, men from around the country can unlock their full grooming potential in the comfort of the home. Not only does the brand produce advanced razors and brushes, but they're stylishly crafted with ivory handles to complement any dresser or bathroom cabinet.
For the active men and travellers out there, the leather-styled Carter and Bond Bridle Hide Box Wet Pack conveniently stores grooming essentials for the next use.