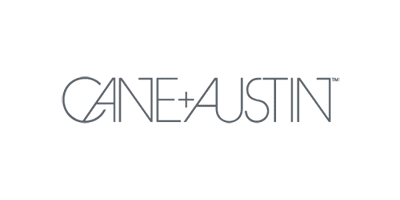 CANE+AUSTIN
The origins of this award-winning skincare brand are to be found in New York's upper east side. Or, more specifically, the office of renowned dermatologist Dr Craig Austin. Having enjoyed great success treating patients with glycolic acid, the doctor was inspired to create a range orientated around that same super-ingredient, offering its transformative effects as an alternative to expensive in-office treatments.
In fact, the collection is perhaps best viewed as a collaboration between Dr Austin and glycolic acid itself, an analogy played out in the company's name. 'Cane' here stands for sugarcane, the acid's original source. Quite aside from cute wordplay, however, the equal billing given to the chemical emphasises just how much each formula depends on glycolic acid's natural qualities.
An effective remedy for conditions as diverse as acne, blackheads, fine lines, oiliness and dullness, glycolic contains the smallest molecules of all alpha hydroxy acids, thereby ensuring that it can easily penetrate deep into the skin. This enables it to break down such pore-clogging substances as dead skin cells and sebum, to leave a complexion brilliantly clear and even.