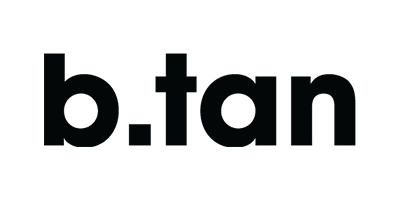 B.Tan
Calling all bronzed up babes: as you know, a glowing tan doesn't just have to be restricted to the summer season, you can look gorgeously golden all year round and B.Tan is here to help.
Unlike other false tan brands, B.Tan don't stop at dark, they start at dark. They're here to help you get the deepest darkest tan that only the sun in the Bahamas can provide. If you love the beach but barely get to see the sea, then B.Tan is here to give you that high-quality colour, depth and definition.
At B.Tan, they love animals as much as they love your body, that's why all of their products are vegan-friendly and are made with no parabens or added nasties. Plus, they don't come with a gross tan smell either. Finally!
Choose between their mousse and cream and get to work on that tan of yours. Simple and easy to use, you'll be absolutely radiant in no time.