Guide to Hand & Foot Care
By Carly Cochrane, Beauty Editor
With our hand & foot care guide, you can find out everything you need to know before buying or using the product including how do I take care of my hands and how can I stop my hands from ageing. If you're ready to buy or want to see our selection, visit our hand & foot care page.
Hand & Foot Care FAQs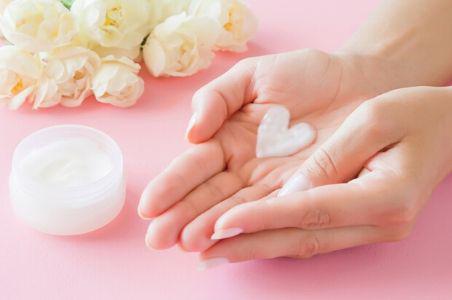 How do I take care of my hands?
There are many ways to keep your hands looking and feeling healthy. Using a hand cream or lotion on a daily basis, plus each time you wash your hands, can prevent skin from cracking and drying, especially during the colder months. Investing in hand wash and soaps that use natural oils and exfoliants rather than chemicals can also make a difference – they are much more gentle on the skin and won't leave your hands feeling tight and chalk-like.
Not to mention, regular manicures and hand treatments are the key to keeping nails and cuticles healthy and full of shine, so be sure to incorporate the likes of oils, masks and scrubs into your weekly routine.
How can I stop my hands from ageing?
The secret to young hands is to use sun cream on a daily basis, as exposure to UVA and UVB rays can cause pigmentation, sun spots, thinning of the skin and wrinkles. Applying a SPF50 regularly throughout the day is essential when it comes to warding off signs of ageing.
Incorporating hand creams and hand treatments into your everyday routine can also slow down the ageing process. Daily habits such as hand washing, doing the dishes and cleaning with chemicals can dry out and damage hands, ultimately making them age quicker. Making use of intensive formulas ensures that skin is nourished, hydrated and protected, meaning you can flaunt youthful mitts for longer. Look out for ingredients such as retinol, hyaluronic acid and collagen, as these are great for mature skin.
Do hand masks work?
Hand masks are a great option for hard-working hands that are prone to cracks, blisters and dryness. They're even great for combatting early signs of ageing, as much like your face, the skin on hands loses elasticity too.
Working just like face masks, hand masks utilise nutritious ingredients that hydrate, nourish and protect hands. Popular ingredients include jojoba oil, avocado oil and aloe vera, all of which are powerhouses when it comes to moisturising, soothing and defending. Whether it's an intensive cream mask, serum or a pair of mitts, hand masks work to infuse and trap moisture, keeping hands soft and supple for longer.
Why is foot care important?
Poor foot health can lead to many complications, including cracked feet, corns, calluses and athlete's foot.
Taking care of your feet is important so that you are not only always sandal-ready but so that you can avoid discomfort and pain. After all, we use our feet all day, every day, for walking, shopping, exercising and more.
We know that it is easy to neglect your feet but keeping them healthy should be a part of your daily routine, whether it be through exfoliating scrubs, foot masks, creams, lotions and treatments.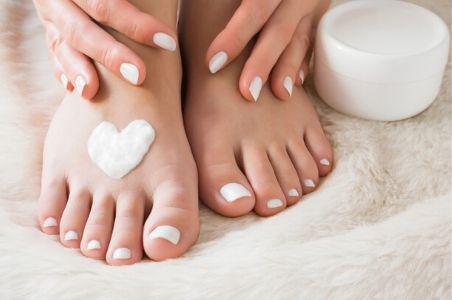 How do I keep my feet healthy?
Keeping your feet healthy is super easy. Make sure you wash them regularly with warm water and a gentle, nourishing formula – don't soak them as this can strip natural oils, and be sure to get in between the toes! Then, dry your feet well. Leaving your feet to air-dry is a common mistake many make and can lead to fungal infections such as athlete's foot.
If you notice any signs of dryness, especially around the heel area, you can apply a foot cream or lotion to help soften skin. Pumice stones or foot files are also great tools that gently remove hard skin and calluses.
Another way to keep feet in good condition is to trim your toenails regularly and carefully, using professional nail clippers. Never cut them at an angle or along the edges as this can lead to ingrown toenails – ouch!
Other tips on how you can keep your feet healthy is to wear shoes and trainers that are comfortable and true to size. Limit time wearing high heels and of course, indulge in the occasional pamper, whether that be a full pedicure, foot mask or scrub.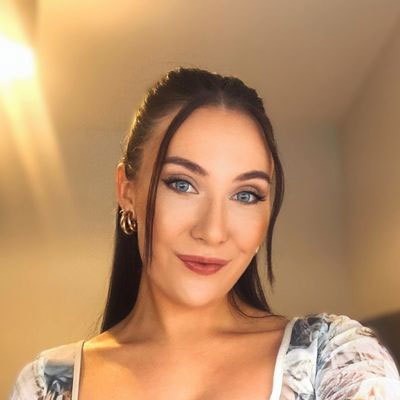 Carly is a beauty editor at Cosmetify and has been a part of our family for three years. She has over five years of experience in health, beauty and wellness writing.