Ultimate Body Moisturiser Guide
By Rebecca Jenkinson, Beauty Writer
With our body moisturiser guide, you can find out everything you need to know before buying or using the product including is it good to put lotion on your body after a shower and what is the best body moisturiser. If you're ready to buy or want to see our selection, visit our body moisturiser page.
Body Moisturiser FAQs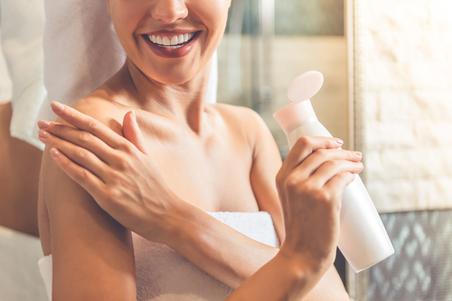 Is it good to put lotion on your body after a shower?
The short and sweet answer is yes! We definitely recommend lathering your skin in your favourite body lotion or moisturise after bathing. This helps lock in the moisture and water, so your body stays hydrated for longer.
When you hop out the shower, the first thing you should do is moisture while your skin is still damp. Take a generous amount of the product and gently massage in circular motions across your legs, arms and body. This ensures your body stays smooth and soft to the touch. Moisturising your skin after showering is a great habit to get into, especially if you suffer from dry or sensitive skin.
What is the best body moisturiser?
It all depends on your specific body care needs. In the winter months our skin tends to be drier, so a thicker, body balm is a great way to combat this. In summer, we recommend something lighter like a body lotion or body oil. Listen to what your skin needs and help quench its thirst with our quality range of body lotions, creams and oils.
Some of the best body moisturisers come from the likes of Kiehl's, Sol De Janerio, Elemis and Weleda. We have a range of both luxury and purse-friendly products for you to choose from. Discover instant classics and hidden gems using our drop-down filters.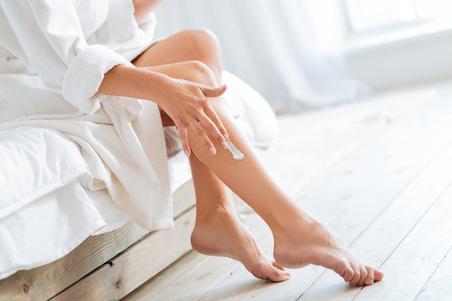 Should you moisturise your body every day?
You should moisturise your body as often as you need to, whether that's every day, every other day or even twice a day. We do recommend you should moisture the dry patches of skin every day, but it's obviously all down to personal preference. Keeping your skin hydrated though will ensure it stays smooth, soft and free from irritations.
Moisturising your body either in the evening or morning will also protect your skin from environmental aggressors. Skin can quickly become uncomfortable due to dryness, cracked skin or flaking. Using a body butter or body lotion is a simple and quick way to prevent these problems from occurring.
Does moisturising slow down signs of ageing?
Signs of ageing, such as fine lines and wrinkles occur naturally, but can also be a cause of environmental factors. Protecting your skin with anti-pollution, hydrating products will help maintain a luminous, youthful-looking appearance. One main skincare item you can use to help protect your skin and prevent premature ageing is SPF. SPF protects your skin from sun damage and harmful UVA and UVB rays, which can speed up the ageing process. Search for body moisturisers with high SPF using our drop-down filters.
However, lots of other factors are involved in the ageing process, such as a diet, sleep and exercise, so it's all about balance and finding a routine and skincare regime that works for you and your body.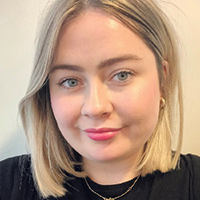 Rebecca is a content writer with over three years' experience and a keen interest in cosmetics. Cosmetify allows her to combine her blogging skills with her passion for beauty.