Ultimate Guide to Body Cream
By Carly Cochrane, Beauty Editor
With our body creams guide, you can find out everything you need to know before buying or using the product including what is body cream and can I use body cream on my face. If you're ready to buy or want to see our selection, visit our body cream page.
Body Cream FAQs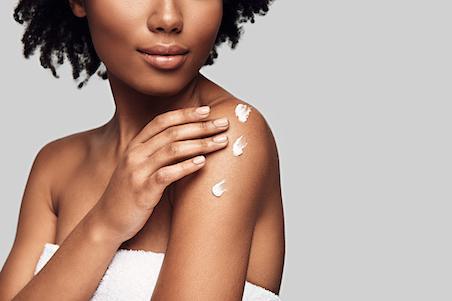 What is body cream?
Body cream is similar to body lotion in that it is a moisturising formula that utilises an oil and water blend. Body cream has a higher concentration of oil though, and tends to be thicker in consistency in order to provide a strong barrier that supplies ultra-hydration.
Body creams are the best option if you are looking to treat and prevent very dry and cracked skin, especially in cold winter months when the harsh weather can take a toll on skin. They are extremely good at absorbing into the deeper layers of skin and can keep the skin supple and moisturised for longer.
Like lotions, body creams are typically non-greasy, however they may feel heavier on the skin.
Body creams are usually packaged and sold in a jar or tub container.
Can I use body cream on my face?
Using body cream on your face isn't advised. While it may seem harmless and convenient, body creams are thicker than face creams and typically contain fragrances that could irritate skin.
When it comes to moisturising your face, you should use gentle and delicate creams that have been specifically formulated for your skin type and concern. Face creams are made with many more targeted ingredients, so that your skin is cared for in the right way. Whereas, body creams are designed to protect and soften the skin on your body. If they are applied to the face, they can clog pores, cause breakouts and leave skin feeling greasy and heavy.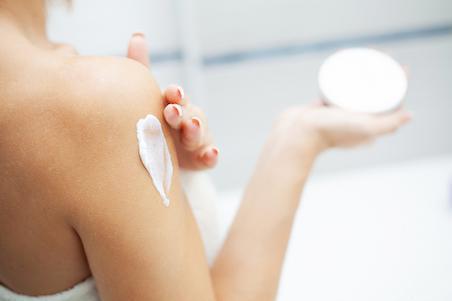 How do you use body cream?
Body cream can be applied all over the body (except the face) and is a great option for rougher patches of the skin, such as elbows, knees and soles of feet. Applying body cream is super easy. Simply massage it into clean skin using circular motions and allow it to sink in before getting dressed.
To reap the benefits of your body cream even more, you should apply it when your skin is still damp from a bath and shower. This is because your pores are more open at this point, making it easier for the body cream to sink into skin. You should also try patting the cream into skin, instead of rubbing.
Body cream works best on dry and dehydrated skin as it boasts a thick texture. You may find that using a light lotion for the daytime and a body cream during the night works well.
What is the best body cream?
There are hundreds of great body creams on the market that cater to a variety of needs and concerns. You can find everything from luxurious soufflé formulas to everyday creams that are budget-friendly.
But if you're looking for the perfect body cream and not sure where to start, then there are a few popular products that continuously top the lists of beauty lovers.
If you want to splash the cash and treat yourself (or a loved one), then be sure to check out the Laura Mercier Crème Brulee Souffle Body Creme. It's a super indulgent whipped body cream with a scent that is truly to die for. Sol de Janeiro is also a cult-favourite brand, offering a range of body creams that cater to all skin types and concerns, including the infamous Brazilian Bum Bum Cream.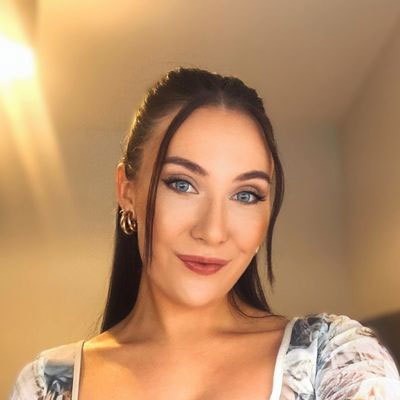 Carly is a beauty editor at Cosmetify and has been a part of our family for three years. She has over five years of experience in health, beauty and wellness writing.