Celebrity Beauty Trends 2018
The Top Celebrity Beauty Trends of 2018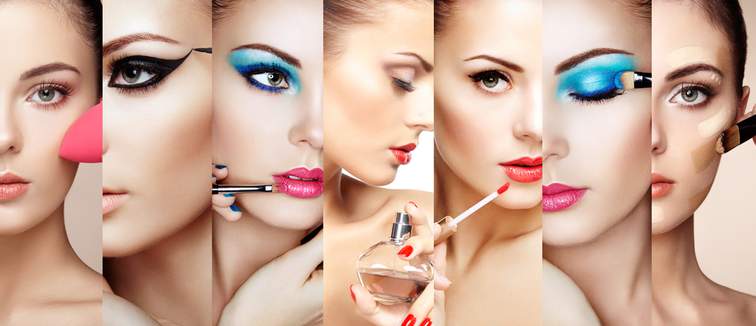 Ah, 2018. It's been a memorable one to say the least. We kicked things off with a Royal wedding before spending the summer with Football's Coming Home on repeat and hooked on Love Island. To finish, the Spice Girls announced their reunion tour AKA a dream come true for every 90s baby, ever.
While all of this was taking place, catwalks were conquered, iconic Instagram pictures were posted and beauty trends were created – and in all honestly, that's really what the Cosmetify crew stand for.
So, before chapter 2018 comes to a close, it's only right that we trawl the timelines and round up the top (and our most favourite) celebrity beauty trends of this year.
COLOUR IN THE CORNERS
Kylie Jenner made strobing so 2017 as she flaunted pops of neon colour in the inner corner of her eye, instead. From bright pinks and yellows, this is a daring trend that swept the beauty world off its feet, and we love it.
GET THE LOOK:
BODY SHIMMER
After wowing us all with her incredible Killawatt highlight, RiRi revealed her body shimmer with some (seriously seductive) self-promo. It wasn't long before beauty brands, bloggers and vloggers followed in her footsteps.
GET THE LOOK:
GLASS HAIR
We've seen Lucy Hale, Cardi B and half of the Kardahsian-Jenners clan rock this hairdo this year. It's been crowned 'glass hair' but to us it's a sleek bob that's styled, smoothed and polished to perfection.
GET THE LOOK:
COLOURED EYELINER
From Margot Robbie to Gigi Hadid, Winnie Harlow and Joan Smalls, coloured eyeliner has taken the red carpet by storm. We've seen cobalt blue to neon yellow and lilac colours grace the eyelids of our favourite celebs and we think it's a great way to spice up minimal outfits.
GET THE LOOK:
DRAMATIC SMOKY EYE
Sticking with the eyes, Bella Hadid took the smoky shadow look to a new level in Paris. This dramatic eyeshadow is a solid statement, and it wasn't long before we noticed fellow celebs flaunting the same style.
GET THE LOOK:
GREY LIP
It wouldn't be a complete beauty trend round-up without a little input from the beauty queen herself. Beyonce graced the timeline with an edgy grey lip look to match her co-ord. We even noticed Rihanna showcase a similar shade in October.
GET THE LOOK:
COLOUR COORDINATED HAIR
Matching your hair with your outfit is one sure-fire way to make a fashion statement. The lip kit genius has always been experimental with her hair but 2018 was all about colour coordinating. It looks like this trend is coming with us to 2019 too, as Marc Jacobs showcased the same look in his Spring 2019 show.
GET THE LOOK:
SUPER-SHINE SKIN
Good skin will always top the most wanted list but it's super dewy complexions that have been all the rage this year. Take inspo from celebs like Gigi Hadid, Chrissy Teigen, Shay Mitchell and Vanessa Hudgens, as they have slayed the super shine throughout the seasons.
GET THE LOOK:
So, that's a wrap! 2018 has been a year packed full of colour, drama, glitz and glam, and boy, has it set the bar high. With that being said, cue 2019 – we can't wait to see what weird and wonderful trends it brings.
Related Categories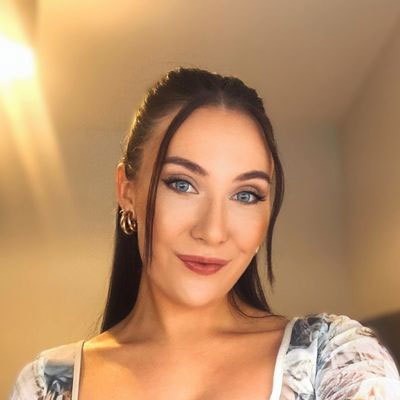 My special talents include scoping out the best beauty dupes, nailing a winged liner and carrying an unhealthy amount of lip glosses in my handbag at one time.