Xmas Getaway Beauty Guide
The Top 8 Christmas Getaway Beauty Must-Haves
By Finlay Ferdinand
-
1 year ago | Updated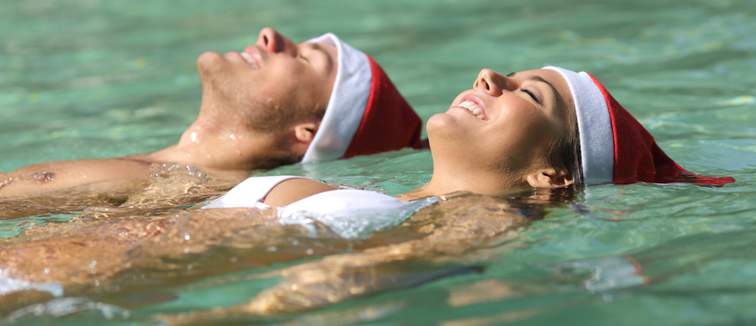 If you're ditching all the stress and preparation of an at-home Christmas and jetting away to kick back and relax, we've got all the beauty must-haves to keep you looking phenomenal.
So grab some mulled wine, eggnog or hot chocolate as we give you the products you'll need to make this festive holiday all the more fabulous.
1. Tinted moisturiser
Here at Cosmetify we know how important it is to serve incredible looks at the same time as feeling comfortable in your own skin. With the right tinted moisturiser in your getaway bag you can have hydrated skin and light coverage in an instant. It may not give you an airbrushed, full-coverage finish, but it's Christmas. Chill and let that skin breathe!
2. Brows that wow
You might be on holiday, but bold and beautiful brows are always a necessity. It's no secret that great-shaped brows completely transform your face for the better...if done right, that is. Wow people with your impeccably arched and defined brows, and if you need help getting them perfect why not try Benefit's brilliant Ka-Brow? It's waterproof, long-lasting and has a rich cream-gel formula. The included angled brush is an extra treat that gives you utmost precision when refining your brows.
3. Waterproof mascara
Get flawless, voluminous lashes while you're sunbathing or in the pool with a fabulous waterproof mascara. No one enjoys ending up with panda eyes, especially on their holiday. Take the steps to avoid smudged lashes with cult favourite Maybelline Great Lash Waterproof Mascara.
This classic, award-winning mascara from Maybelline has graced the shelves for almost 40 years and is still providing women with long, lustrous, waterproof lashes – it won't break the bank either!
4. Festive red lipstick
Would it even be Christmas without rosy or purple lips? Need a little inspiration? Try some fruity plum tones or, if it's more of a scarlet you're after, Estee Lauder Pure Color Envy Matte Sculpting Lipstick is the perfect place to start. It's highly pigmented, long-lasting and will complement any complexion.
5. All-in-one palette
Makeup palettes have become an essential in the last few years because they allow you to contour, highlight and add a touch of colour. A face palette will be your best friend on holiday: it has everything you need to bring a little glam to the festivities.
If you're stuck on which palette is the best for you, we recommend something versatile like the incredible Lime Crime Sunkissed Face Palette, which offers a vibrant blush, glowing highlight and high-pigmented contour, all in one place.
6. Glowy highlighter
What's Christmas without a little sparkle? Even when you're abroad you can add a touch of Christmas cheer to your beauty routine by creating a sun-kissed, gorgeous glow-from-within look. Add a liquid highlighter to the high points of your face and enjoy a radiant, festive glow.
7. Festive fragrance
Make sure you smell absolutley divine on your Christmas getaway with your favourite fragrance. This fresh scent is the perfect accompaniment to care-free holidays, with sweet and fruity notes that encapsulate sun-kissed days. Add in a Christmas piña colada on the beach and we're sold.
8. Sun protection
Obviously if you're jet setting you'll need plenty of sun protection. Get you hands on Piz Buin Hydro Infusion Sun Gel Cream. This formula has SPF 30 to protect you from any harmful UVA/UVB rays. Its a lightweight formula which feels comfortable on the skin so you can happily tan all Christmas long.

Now you should be set to turn out some seriously impeccable festive looks. No matter where you're heading this Christmas, do the season justice with these eight must-haves.
If you're looking for some more inspiration, head over to our guide to Christmas Day makeup.
Related Categories