Men's Red Carpet Hairstyles
The Best Men's Hairstyles from the Red Carpet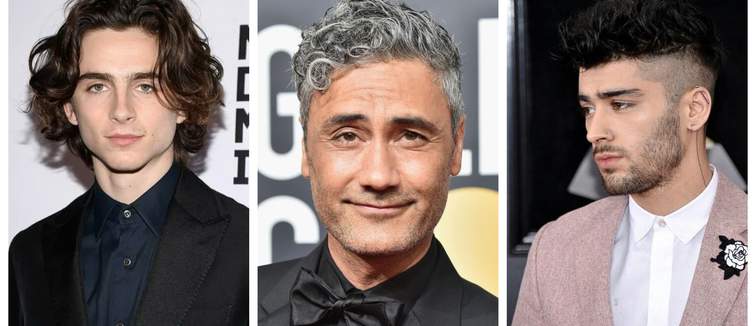 Award season is fast approaching, and with it a whole host of different red carpet hairstyles. Whether you're looking for black tie inspiration, or just curious as to what's in vogue among the glitterati, read on to discover what hair you can expect to see during this winter's award shows.

Timothée Chalamet
Arthouse darling Timothée Chalamet has won just as many plaudits for his locks as he has for his performances. Resembling something between 90s Leo and a young Lord Byron, the actor's wavy look is much-imitated but rarely perfected. If you do fancy trying your hand, use a formula like Fudge Salt Spray to provide strong grip without an over-worked feel.
Jason Momoa
While Aquaman is unlikely to bother many awards categories, Jason Momoa will be a constant red carpet presence. The Hawaiian's distinctive look encapsulates a brawnier take on the boho vibe, as if a romantic poet had discovered clean living and power-lifting. The finished result is undoubtedly impressive, but a word of caution: the hair length and body mass required to replicate this look makes it a difficult one to rustle up in anything less than a year.
Michael B Jordan
A master of keeping it clean, the Black Panther star combines exceptional hair care with a decent set of clippers, creating a look that's ideally suited to any situation. Pair a healthy diet and hair-boosting shampoo with the WAHL Homepro Basic Clipper Kit to get the look yourself.
Taika Waititi
The Kiwi director is living proof that less is sometimes more. Besides allowing his locks to grey a little, Taika has also refrained from either over-preening his stubble or fighting his hair's natural curl. As such, his personal style showcases all the shaggy charm that you'll find in his idiosyncratic films.
Mark Ronson
If you're going to go latter-day rockabilly then it does help to be the writer and producer of some of the decade's biggest earworms. With a little conviction, however, you too can break out the pomade and opt for a decidedly vintage feel. Redken Brews Mens Clay Pomade provides the matte finish and extreme hold that you'll need to help form this gravity-defying style.
Matt Smith
The quiff is never going to truly go away, is it? Having seen his bouffant grow to cartoonish proportions during his Doctor Who stint, Matt Smith has imbued his red carpet look with a slightly more grounded sensibility. The Hair Paste formulated by Stockholm-based innovators Sachajuan is a brilliant means of achieving this look and packed full to bursting with potent sea algae – an outside-the-box solution that would surely meet with a certain Timelord's approval.
Zayn Malik
After years of ubiquity, the undercut is slowly working its way out of the fashion mainstream. It still packs a stylistic punch, however, when the style's harsh lines are countered with some sculpted stubble and a softer-toned outfit, as erstwhile 1D member Zayn displays here.
The stars beneath the hair wait with bated breath to discover whether they'll be cast as winners or also-rans this winter. No such uncertainty for you, however. Thanks to this spotting guide, you'll know exactly what styles to expect when some of your favourite celebs hit the red carpet.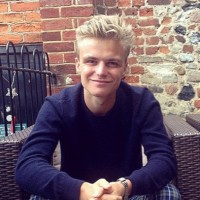 I write about everything and anything grooming or fragrance-related. If it smells expensive or has 'for men' tagged on the end, I've probably got an opinion on it.