The 10 Best Decléor Products According to Our Beauty Editors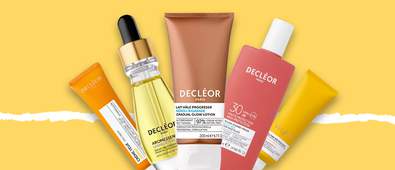 When it comes to essential oil skincare, there's one brand that springs instantaneously to mind: Decléor.
Scenting and soothing our skin with a cocktail of essential oils, Decléor are the pioneers behind some of our favourite natural, aromatherapy-based beauty rituals. But with so many products to choose from, where's a girl supposed to start?!
Curious to discover what, in our opinion, the best Decléor products are, we set about trialling and testing some of the most talked about items from the brand's skin and body care ranges. Sure, it's a hard job, but somebody has to do it…*cough*
Overall, we found that the Decléor Neroli Bigarade range was most ideal for hydrating neglected complexions, whilst the undefeated Decléor Prolagene Gel remains a firm favourite when it comes to adding elasticity and life back into sagging skin.
So, if you're looking to discover the perfect self-care treat, read on!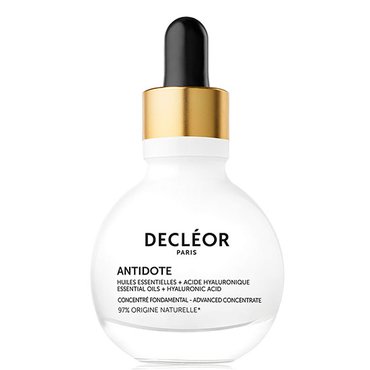 £34.00

£67.00

(50% off)
Strengthen your skin's natural barrier with this 97% natural-origin serum. Hyaluronic acid and a cocktail of essential oils join forces to seriously replenish your complexion's hydration levels, resulting in an enviable glow that will be the talk of the town.
Its innovative mix of ingredients work in tandem with your skin to protect it from daily aggressions such as pollution. This in turn helps to keep your visage fighting fit.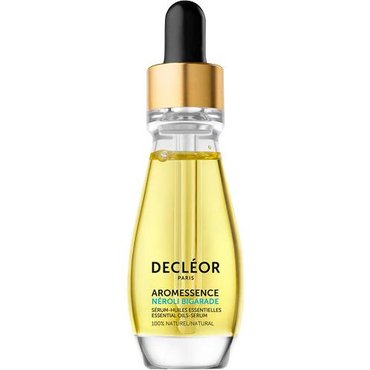 £55.00

£66.00

(17% off)
Looking to add a little hydration to your skin care routine? We recommend adding this moisture-replenishing essential into the mix to hydrate the areas that have lost their natural radiance.
This 100% natural-origin serum is lovingly made up of nourishing essential oils that help to replenish neglected and irritable skin types. Each restorative ingredient works together to maintain the skin's moisture levels. The result? A radiant glow that looks as good as it feels.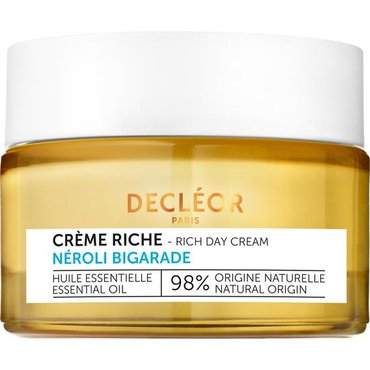 £55.00

£66.00

(17% off)
Instant hydration and a filter-like effect? We're sold. This soothing formula provides a blanket of comfort to irritated visages, helping to protect and perfect the skin with a surge of feel-good hydration. A mix of nourishing, 97% natural-origin ingredients work together to diminish the tell-tale signs of dryness and fatigue, adding a youthful glow that perks up the complexion!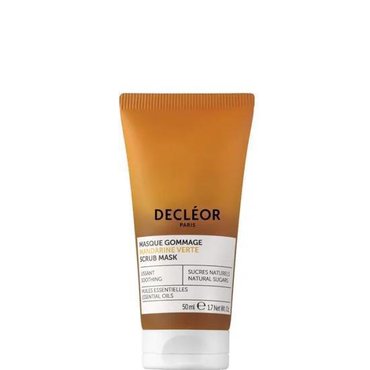 £37.00

£44.50

(17% off)
Decléor have teamed potent green mandarin essential oils together with skin-scrubbing sugars to provide us with a brightening 2-in-1 mask. This 97% natural-origin mask helps to buff away dry and dead skin cells to reveal a radiant visage. It's our go-to glow-enhancing essential! We recommend using this as your next Sunday self-care treat.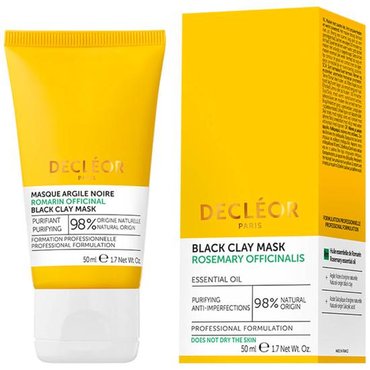 £18.50

£42.00

(56% off)
Ladies, we cannot stress how much of an essential purchase this is. If, like us, you suffer with oily t-zones, blemishes and blackheads, this one is for you. The formula is made from 98% natural-origin ingredients that include the likes of rosemary essential oil, salicylic acid and black clay to reduce any unwanted blemishes. We love using this mask to kick-start our week with a spot-free complexion.
£51.00

£61.00

(17% off)
Each and every Decléor eye cream brings something unique to the table, but those of you that lust after a fast-working, wrinkle-reducing action will want to invest in the Decléor Plum Lifting Eye Cream.
This skin-perfecting solution is enriched with a double-action formula that lifts and firms the eye contours for an instant look of youth. The brand has included an innovative Natural Eye Tech Peptide that works in synergy with a L-Proline Complex and plum seed extract which in turn boosts micro-circulation and encourages the skin's structure and elasticity. As with all Decléor products, it is made using 97% natural-origin ingredients.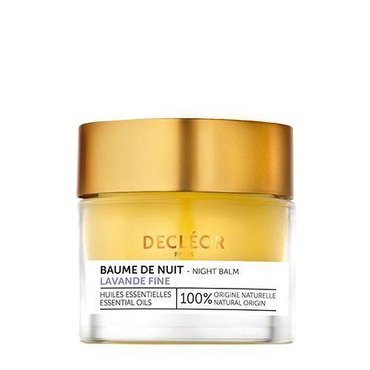 £32.50

£69.50

(54% off)
Wake up to a rejuvenated and revitalised complexion with this skin care essential! Nothing soothes and replenishes our skin quite like the Decléor Lavender Fine Night Balm. This restorative, 97% natural-origin formulation works throughout the night. Help to reduce dehydration, increase cell renewal and lessen the severity of fine lines and wrinkles with this skin care essential!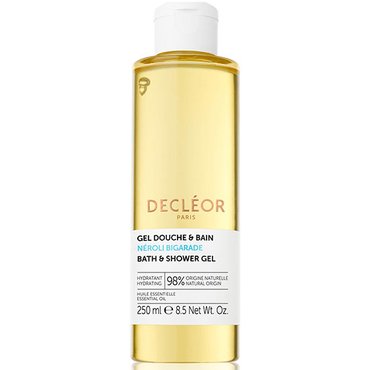 £19.00
Upgrade your shower time with a real bath and body essential.

This opulent, skin-softening shower gel gently scents the skin whilst imparting a wash of energising properties that enliven the body from tip to toe. The formula is made from 98% natural origin ingredients and includes the likes of neroli essential oil to nourish and invigorate the skin. Turning your bathroom into an at-home spa has never been so easy!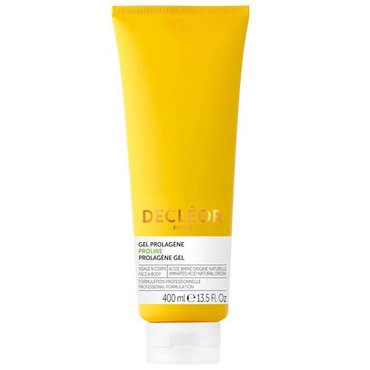 £54.00
If you're looking for the crème de la crème of Decléor products, look no further than their Decléor Firming Proline Prolagene Gel.
This hero product is one of the brand's most coveted products and is loved amongst men and women alike. Why? Because it holds the secret behind skin-blurring flawlessness. The body treatment smooths down skin imperfections such as razor rashes, scarring and other common blemishes with its 97% natural-origin ingredients.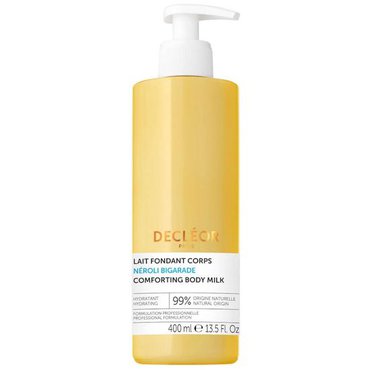 £40.00
Wrap your body in a blanket of hydrating comfort with the ultimate post-shower treat. This deeply nourishing body moisturiser utilises the skin-enhancing properties of neroli essential oil, vitamin E and macadamia botanical oil to ensure that long-lasting hydration is maintained. Skin feels cocooned for up to 24 hours, boasting a luminous and silky-soft finish.
Haven't quite got your fill of the best natural skin care products? Don't worry, you can check out even more skin-loving goodness with our clean beauty guide.
Related Categories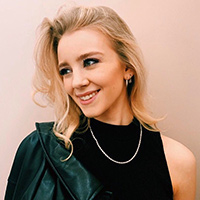 With five years' experience under her belt, Ellie has worked alongside a range of highly regarded makeup artists, giving her a real insight into what consumers should be spending their money on.