The Ultimate Probiotic Skincare Routine... and Why You Need it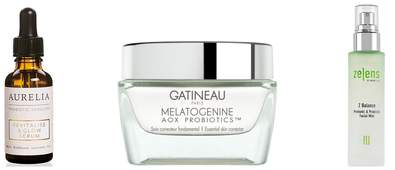 You've probably heard about the gut-loving benefits of probiotics from either your mum, your GP or the Yakult adverts (possibly all of the above). What you might not have heard of is the newer strain of probiotics making its way into cleansers, serums, face masks and moisturisers. That's right: probiotics have rightfully entered the skin care game.
So what do they do and which skin-related issues do they resolve? We've compiled a comprehensive guide on why you need probiotics in your skin care routine and their impact on acne.
What are probiotics?
Let's start with the science-y basics. In general, probiotics are forms of yeast and live bacteria that benefit the digestive system in a big way. They work to block nasty pathogens, preventing the likes of bloating and stomach cramps.

Skin care probiotics work differently. Probiotics harbour multiple strains of good bacteria – some of which already occur naturally on our skin. Skin care experts take these particular strains and formulate the micro-organisms in order to enhance and benefit our good bacteria whilst sometimes fighting the bad stuff. These strains have different and complex names, such as the 'lactobacillus' type – a strain that renowned skin care brand Aurelia often use.
How do probiotics work?
Topical strains of probiotics harness the ability to interact with the skin's receptors. This provides a soothing action that can calm skin inflammation. The surge of good bacteria that each strain provides also helps to encourage the well-being of skin cells. Keeping the microbiome (the community of good micro-organisms that live on the skin) is paramount to a healthy complexion.
What's the difference between probiotics and prebiotics?
In very simple terms, probiotics are the good 'live' bacteria and prebiotics are essentially the 'food' for our naturally occurring good bacteria strains. Both work together to calm, soothe and strengthen irritable skin types whilst ensuring that the environment that good bacteria lives in is kept in tip-top condition.
How do probiotics help acne sufferers?
Topical probiotics can help to create a protective shield on your skin that prevents potential inflammation. They also help to kill off bad bacteria, which stops a breeding ground of skin nasties from developing.
However, it is important to note that topical treatments can only go so far as they don't provide any internal benefits. Bad gut health is often linked to skin conditions such as eczema and acne, which is why applying internal and external probiotic treatments is important.
What are the other skin benefits of using probiotics?
Probiotics are most commonly used to treat acne when it comes to skin care – but these unique strains can tackle other skin problems, too. Sensitive skin sufferers, for example, can benefit from probiotic skin care as it helps rebuild and strengthen the skin's barrier. By encouraging the growth of naturally occurring good bacteria on the skin, your complexion has a much better chance of maintaining a healthy appearance. This increased natural defense also comes in handy when fighting off the damaging effects of free radicals such as pollution. This is incredibly useful for those of us who are city dwellers.
So where is a gal or guy supposed to get their daily dose of the best probiotic-infused skin care products? Let us tell you...
A Beauty Editor's pick of probiotic skin care: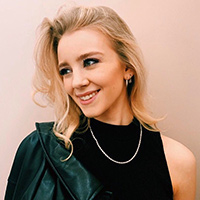 With five years' experience under her belt, Ellie has worked alongside a range of highly regarded makeup artists, giving her a real insight into what consumers should be spending their money on.