Payday Pamper Picks: July 2020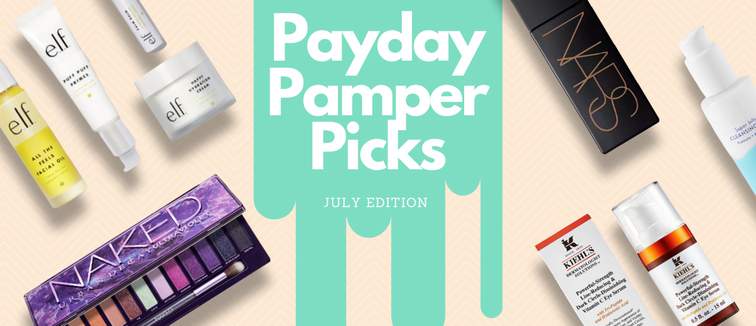 When payday rolls around, there's only one thing that springs to mind: TREAT. YO'. SELF.
After paying off your phone bill, gym subscription and all of life's other monotonous commitments, it's only fair that you indulge in something that's good for your soul…and skin…and hair. The list could go on for quite some time.
But, with the beauty industry churning out new products every other day, discovering what is worth splashing the cash on can become a bit of a chore. Well, until now.
We've made it our mission to try out the latest releases, as well as some of our all-time favourites in order to collate the ultimate payday pamper list.
Every month, we'll try out five beauty products that we think you guys would love, putting them to the test via TikTok. It's a hard job *cough*, but someone has to do it. From high-street staples to boujee buys, we will run through how to make the most of your payday cheque.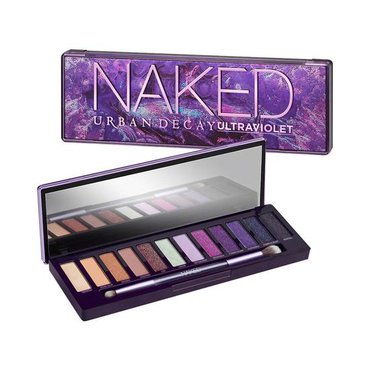 Urban Decay Naked Ultraviolet Eyeshadow Palette
We never knew we could fall in love with purple hues so much, until now. Opting for a more vibrant eyeshadow colour may be daunting for some, but trust us, the results are well worth it.
Once again, Urban Decay have nailed it when it comes to combining base matte shades with high-shine shimmers, meaning you can dress up your look or wear it natural all within one, easy-to-use palette.
The palette contains a mix of the brand's signature nude hues, before venturing into the realm of mauves, lavenders and lilacs for a pop of colour. As usual, each shade boasts some serious colour pay-off, meaning a little goes a long way. Their blendable pigments merge beautifully together for a professional finish every time.
Top tip: We advise pairing shades 'Trippin', 'Hacked' and 'V.R' together for the ultimate date-night look. Wanting to go a little bolder? Try shade 'Optimized' as a base colour before layering up with 'Cyber Punk' and dusting off with 'Purple Dust' for an envy-inducing, shimmery finish.
Go To Store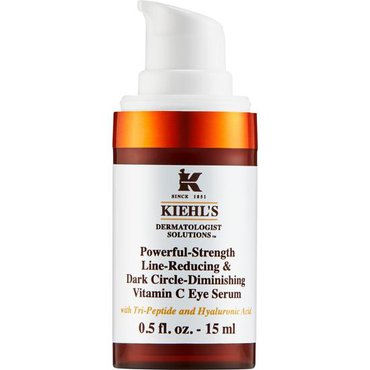 Kiehl's Powerful-Strength Line-Reducing & Dark Circle-Diminishing Vitamin C Eye Serum
Investing in anti-ageing skincare is an absolute must when wanting the best for your complexion, which is why we always put our trust in skincare giants, Kiehl's.
This time, the brand has rounded up some of the most potent ingredients (including 10% Pure Vitamin C, Hyaluronic Acid and a Tri-Peptide complex) to help us combat our major skin woes. That's right, this 15ml bottle means that we can finally wave goodbye to fine lines, puffiness and dark circles for a naturally radiant finish.
Its creamy texture makes for a comfortable wear that doesn't feel greasy or cakey. In fact, we found that the serum sunk effortlessly and quickly in, making it easy to wear under makeup.
This ideal pick-me-up product is perfect for those that want to fake an 8-hour night's sleep, which is why we'll be repurchasing it for the foreseeable future!
Go To Store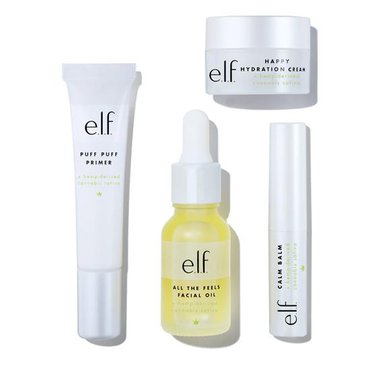 e.l.f. Cosmetics Mini Skin Hit Kit
Okay, so maybe you're not jetting off to the Canary Islands this year, but that potential summer staycation requires a travel kit of goodies – and we have just the answer.
You've seen the hype behind CBD beauty, but now it's time to try it for yourself. This all-inclusive kit contains everything you could possibly need to keep your complexion happy whilst you're on the move, delivering the glow-worthy results you deserve.
Those of you that love your powerful ingredients will be happy to know that Hemp Seed Oil, Hyaluronic Acid, Niacinamide and Squalane are all featured within the mix for a seriously hydrating punch.
Coming in at an incredibly fair price, the kit includes minis of the brand's cult-followed Happy Hydration Face Cream, Puff Puff Primer, All the Feels Facial Oil and Calm Balm.
Go To Store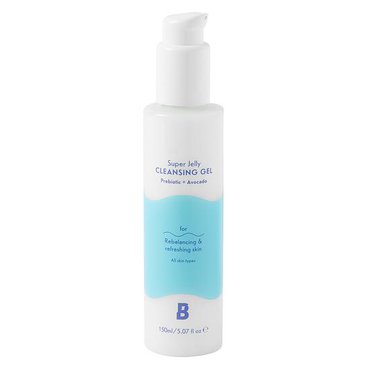 By Beauty Bay Super Jelly Cleansing Gel
Reminiscent of Glossier's Milky Jelly Cleanser, this newbie from Beauty Bay is an absolute steal for those that lust after a soothed and comfortable complexion.
For £6.50, you can get your hands on a powerful cleanser that abolishes the likes of dirt, grime and oil without disturbing the natural balance of your skin. It's time to wave goodbye to that tight, post-cleansing sensation, as this creamy and restorative jelly cleanser ensures that skin is left feeling deeply nourished.
Better still, the formula is fragrance-free, vegan and cruelty-free for results that leave your conscience feeling just as clean as your skin.
This rebalancing skincare essential is ideal for those looking to replace their more expensive cleanser with a cost-effective alternative that is equally as lavish. It even contains the likes of prebiotics and avocado oil for expert-level hydration and a glow that fakes a post-salon visit.
Go To Store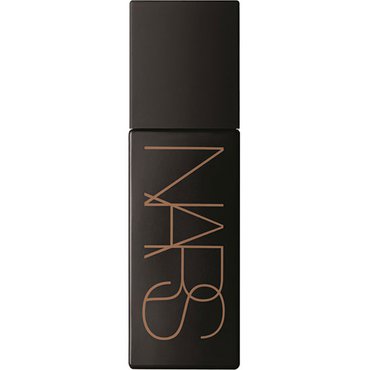 NARS Cosmetics Laguna Liquid Bronzer
If you're looking for a makeup staple that is appropriate for all seasons, then let us introduce you to the NARS Cosmetics Laguna Liquid Bronzer.
This complexion-warming bronzer is set to be your new beauty bestie as it really goes the extra mile in perfecting your complexion. First of all, it's important to mention that a little can go a long way, which compensates for its slightly higher price point. Plus, its super-silky, velvety finish delivers an almost airbrush-like effect to the skin for Instagram-ready results.
Loved for its versatility, this formula can be worn in a multitude of ways that will really enhance your makeup game. Sure, it can be applied to the cheekbones and worn as a traditional liquid bronzer, but it's also capable of a lot more.
Try wearing it alone or mixed in with your favourite moisturiser for a warming skin tint that adds a pop of healthy colour to lacklustre complexions (ideal for the winter months). Alternatively, you can add it to your favourite foundation to give it a deeper colour for when you've caught a tan from those long summer nights.
Go To Store
Okay, we're pretty sure you've got your beauty fix for now but tune in next month for even more Payday Pamper Picks!
Related Categories