The Official Guide to Eve Lom
The Official Guide to Eve Lom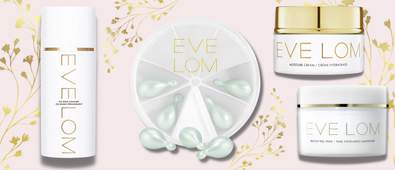 One of the reasons we love booking in for a facial or a massage is because we get to indulge in a bunch of Eve Lom products. So why not bring that luxury spa experience home with you?
Since the launch of her classic cleanser in 1985, Eve Lom has grown into a global skincare empire. Today, her cult-favourite range boasts everything from face masks and serums to creams and treatments, all of which are expertly crafted to bestow an enviable glow.
With so much on offer, you can easily give your skincare routine a complete Eve Lom overhaul. Check out our official guide to the best Eve Lom products below and look forward to revealing the young, healthy, radiant complexion you deserve.

Eve Lom Cleanse Collection
Indulge in skin that feels healthy and hydrated from the get-go as Eve Lom offer a selection of high-performing cleansing formulas. Every product in this line-up has been specifically formulated to remove all traces of impurities, including dirt, oil and waterproof makeup so that you can create the perfect canvas for skin care to perform.
With skin staying hydrated for up to 12 hours after-use, the Cleanse collection is the first step to radiant skin. Discover everything from the iconic cleansing balm to the cleansing oil capsules and look forward to revealing your freshest face yet.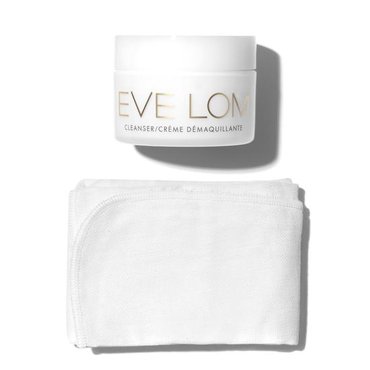 £18.00
Reveal radiant skin in an instant with help from Eve Lom's best-selling cleanser. This multi-benefit, five-in-one product boasts a unique balm formula that deeply cleanses skin. A signature blend of four aromatic oils cleanse, hydrate, tone, exfoliate and remove traces of dirt, oil and stubborn makeup without stripping the skin. Post-cleanse, your skin feels soft, smooth and hydrated for up to 12 hours.
Ideal for all skin types, even sensitive, this cleanser is your fast pass to a fresh face.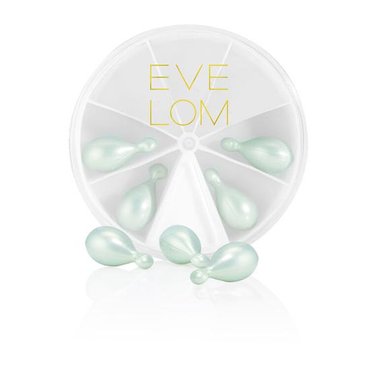 £20.00
Not sure how much cleanser is too much cleanser? Allow Eve Lom to help you out. These nifty cleansing oil capsules are filled with just the right amount of product to give your skin a good and thorough clean. Packed with essential omega fatty acids and botanical oils, including eucalyptus, clove and Egyptian chamomile, the oil works to dissolve all traces of impurities and leave skin soft and smooth to the touch.
The best part? The capsules can be used by all skin types - even oily and sensitive - and are travel-friendly, meaning you can rock a fresh face, wherever, whenever.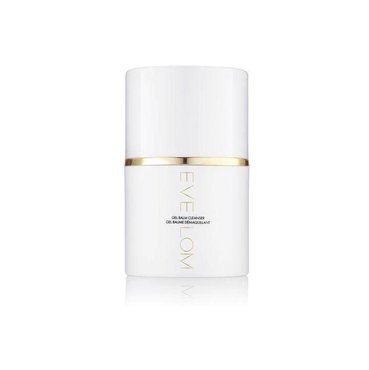 £10.50

£15.00

(30% off)
Wash away daily dirt, grime and makeup with this soothing gel-to-balm cleanser from Eve Lom. Serving up a multi-benefit formula, this cleanser soothes, brightens and softens skin, without stripping away natural oils. A cocktail of botanical oils, shea butter and grapeseed oil work to visibly improve the appearance of uneven skin tone, eliminate toxins and implement a long-lasting hydration.
Suitable for all skin types, including oily and sensitive, this cult-favourite cleanser is the first step to a glowing complexion

Eve Lom Rescue Collection
The Rescue collection by Eve Lom is truly a skin saviour. Whether you're battling a bad breakout, uneven skin texture or premature signs of ageing, the expertly formulated products within this range give stressed-out complexions the extra attention they need.
Discover everything from the miracle-working Rescue Mask to spot-busting Dynaspot and indulge in a calmer, healthier complexion.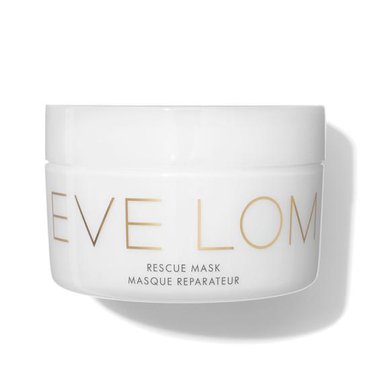 £54.30

£65.00

(17% off)
The Eve Lom Rescue Mask is the secret to saving stressed-out skin. Packed with honey-infused kaolin, the clay mask works overtime to draw out impurities from deep within pores. An added infusion of ground almonds give skin a gentle exfoliation, which in return leaves skin bursting with radiance. Whether you're tackling a bad breakout or textural irregularities, the Rescue Mask purifies and refines your complexion.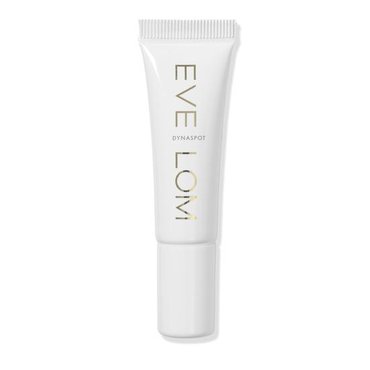 £16.50

£25.00

(34% off)
Eve Lom's best-selling, spot-busting treatment clears and clarifies your complexion in an instant.
Dynaspot is the hard-working spot cream that soothes problematic areas and eliminates breakout-inducing bacteria without drying out the skin. Expertly formulated with salicylic acid and natural extracts, it provides fast-acting relief, when and where you need it most. The cream is even infused with a universal skin-tone tint, meaning you can use it under or over makeup.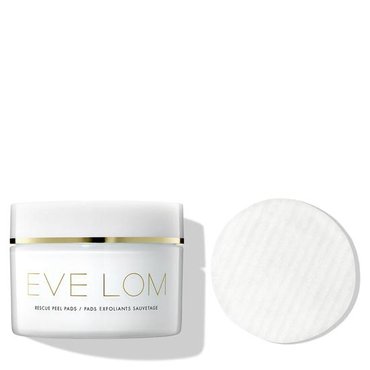 £40.55

£60.00

(33% off)
Exfoliating just got a whole lot easier, thanks to the Rescue Peel Pads by Eve Lom. These quick and convenient exfoliating pads are saturated with naturally derived AHA, PHA and BHA acids so that you can effortlessly resurface skin. The non-stripping formula sheds built up layers of dead skin cells so that you can reveal a soft, smooth and radiant complexion.
Suitable for all skin types, 100% biodegradable and made with a unique weave-like texture (to really get down and dirty), these peel pads are a must-have for any skin care routine.

Eve Lom Moisture Collection
Meet the hydration heroes. The EVE LOM Moisture collection features creams, serums, lotions, lip balms and more, all of which work around the clock to keep skin hydrated for up to 72 hours. With every formula supercharged with a next generation hyaluronic acid, the products not only provide dewy, glowing results in an instant but restore skin's balance and fight future dehydration.
Ideal for dry skin types, especially in the cold winter months, the Moisture collection is the line-up you need to maintain healthy, radiant skin.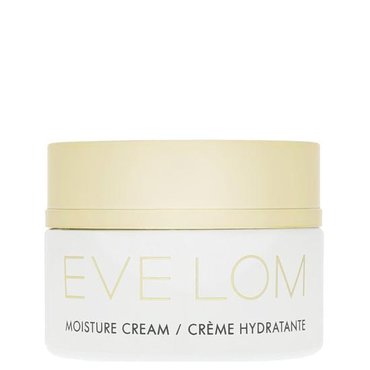 £41.95

£55.00

(24% off)
Eve Lom Moisture Cream is nothing but an icon – and you'll soon see why. Providing the skin with all it needs, this luxurious cream nourishes, brightens and renews skin, all whilst minimising the appearance of fine lines and protecting against the effects of pollution.
It's powered by a next generation hyaluronic acid, which hydrates and plumps skin, whilst a PrimalHyal Ultrafiller complex tackles signs of premature ageing. With hydration lasting for up to 72 hours, you can indulge in a soft, smooth and healthy-looking complexion for longer.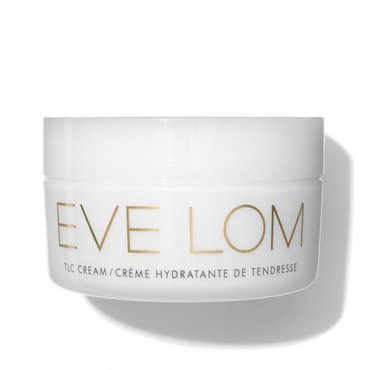 £46.65

£60.00

(23% off)
Staying true to its name, this luxurious cream from Eve Lom supplies skin with tender loving care. A beautifying bestie for very dry and mature skin types, this formula soothes, calms and energises lacklustre skin. A special plant oil and natural extract blend provides ultimate nourishment and fast relief for dry and irritated skin.
Simply apply the cream to your face, neck and décolleté before heading off to bed and look forward to revealing a soft, glowing complexion in the morning.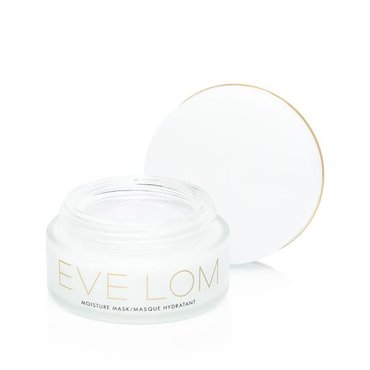 £55.95
The Moisture Mask is your one-stop shop to a brighter, healthier, younger-looking complexion. Working as the perfect pick-me-up, the Moisture Mask is designed to be used twice or a week for an intense skin boost. When skin is feeling thirsty, it quickly restores moisture and defends against future dehydration, so you can rock a radiant complexion for longer.
Ideal for all skin types, it can be used as part of a regular pamper routine or as an effective overnight treatment. Either way, expect to reveal a fresh face that's soft to the touch and lit-from-within.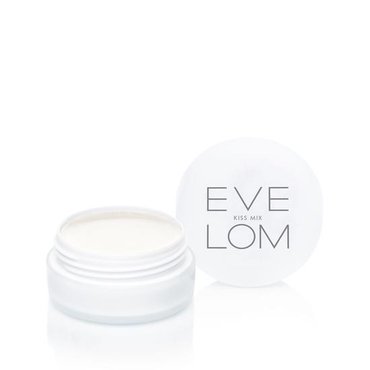 £9.25

£18.00

(49% off)
Your lips need just as much care and attention as your skin and the rest of your body. The Eve Lom Kiss Mix not only keeps your pout in tip-top condition but enhances it with a natural tint of colour.
Made with moisturising beeswax and cooling menthol, this luxurious lip balm softens and conditions, whilst also offering protection against external aggressors and harsh weather conditions. The ultra-hydrating formula can be worn alone, under lipstick or over lip colour. Take your pick from classic red, blush pink and peachy-orange shades and pucker up!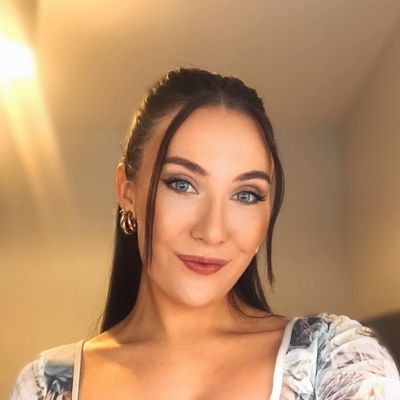 As the Senior Content Editor for Cosmetify, Carly is the go-to for all the latest (and greatest) beauty tips, tricks and trends. With over six years of experience in the industry, she knows all the ins-and-outs when it comes to health, beauty and wellbeing.