Latest Beauty News August
Latest Beauty News: VMAs 2019, a new Chanel campaign and more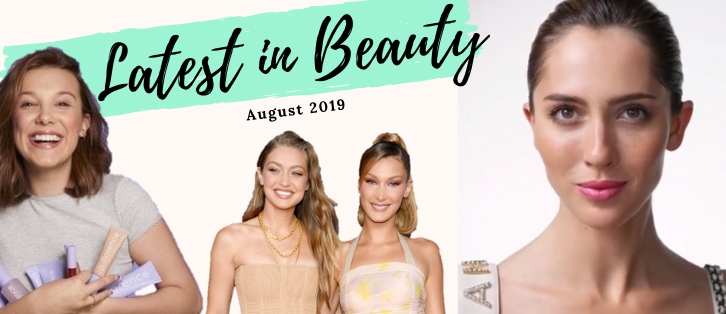 Although August breezed by, it didn't stop the world of beauty from making the headlines. From an exciting new Chanel campaign to the annual VMAs, here's everything that August had in store.
Teddy Quinlivan becomes the first transgender model to front Chanel campaign
Teddy Quinlivan has been made the face of Chanel as they launch their new 'Summer Look' campaign.
The 25-year-old Bostonian – who has previously walked the runway for Chanel – will be the first transgender model to advertise for Chanel Beauty.
She shared her delight on Instagram by telling fans 'I am the first openly trans person to work for the house of Chanel, and I am deeply humbled and proud to represent my community'.
Millie Bobby Brown announces her debut beauty brand, Florence by Mills
The Stranger Things superstar recently announced that she will be launching a beauty collection that specifically caters to Gen-Z.
Brown took to Instagram to announce Florence by Mills, whilst also sharing her belief that 'every young person deserves to have a good start with their skin'.
Florence by Mills – named after her grandmother – will offer everything from skin care to makeup, with all products cruelty-free, vegan and under $34. Bargain.
Japan sets trend for 'second-hand makeup'
As reported by the Business of Fashion, the trend of 'second-hand makeup' is a big deal among thrifty millennials in Japan.
Online communities like Glambot, Poshmark and MUABS are significantly increasing in popularity as members can both sell and purchased pre-owned beauty products for a fraction of the retail price.
The websites offer everything from Chanel foundations that may have been a shade to dark for the previous owner to barely-touched MAC eyeshadows. And of course, each product is thoroughly sanitised and cleaned before being shipped.
W7 Cosmetics launch new 'Here Come the Boys' campaign
Affordable and accessible makeup brand W7 Cosmetics revealed their first all-male campaign earlier this month.
The 'Here Come the Boys' movement is fronted by YouTube sensation Rueben de Maid and aims to smash the stigma behind men using makeup and beauty products.
David Beckham is crowned men's top grooming icon in new survey
We would say that this news has come as a surprise but…
Thanks to a new survey carried out by Superdrug, David Beckham has been named as men's top grooming icon, closely followed by Idris Elba, Harry Styles, Tom Hardy and Chris Hemsworth.
The Hadid sisters, Halsey and James Charles don the VMAs 2019 red carpet
The VMAs red carpet returned once more, and this year we experienced iconic beauty looks that will no doubt go down in history.
Everyone from Lizzo to Normani and Taylor Swift were seen strutting their stuff on the carpet, but it was the likes of the Hadid sisters, Halsey and James Charles that made the beauty headlines.
Want to see more of the action? Check out The Best Hair and Beauty Looks from the 2019 VMAs.
Selena Gomez set to launch makeup line
One more celebrity-owned beauty brand can't hurt, right? Selena Gomez sent the world of social media into a frenzy this month when it was revealed that she had trademarked her name for a range of beauty products, including fragrance, makeup and skin care.
Whilst there's no official word on when her line will launch, we're all impatiently waiting to see the goods.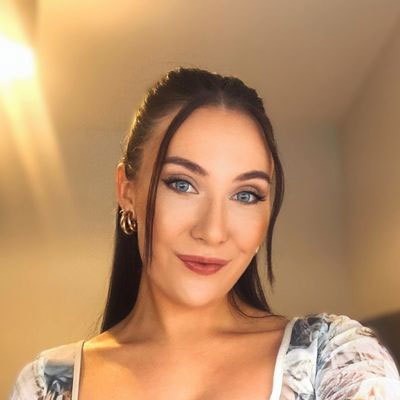 My special talents include scoping out the best beauty dupes, nailing a winged liner and carrying an unhealthy amount of lip glosses in my handbag at one time.