A Guide to Hair Straighteners
The Most Common Hair Straightening Questions, Answered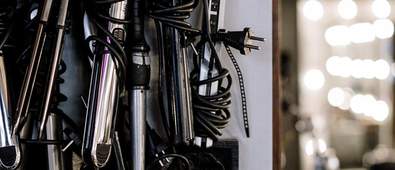 Ever wondered how to curl your hair with a straightener? Or what the best hair straighteners are on the market? We've got you covered. Our complete guide to everyone's favourite heated appliance answers all of your major concerns whilst also giving you a glimpse into our editor-approved selection of the best hair straighteners.
How do you straighten hair with a hair straightener?
The entire process until your hair is straight and smooth. When using your straighteners, make sure to set them to an appropriate temperature – thinner hair should use the lowest heat setting, while thicker hair should use a higher setting.
However, before you apply any heat to your hair make sure you have used heat protection. Then brush your hair to evenly distribute the product and to remove any knots or tangles.
By placing your hair into manageable sections, it makes the entire process much easier and quicker - especially if you have extra thick or long hair. Just make sure you don't hold the hair straighteners in one place for too long as this can create crimps or ridges. Once you've finished straightening your hair, apply hairspray to lock in place and shine spray to give it a silky, smooth finish.
Can you curl your hair with a hair straightener?
After gathering your hair into smaller sections, take a strand of 1-2 inches and clamp your flat iron at the top near the root. Pull down the hair straightener and then pivot and turn the tool away from your face. Keep pulling the straightener down at angle to gently release a soft curl.
Repeat the curling process across your head, starting at the nape of your neck and working towards your hair line. For soft loose curls or beachy waves, gently brush out with a paddle brush and spritz with your favourite hairspray. Also, it's crucial to use heat protection products as a first step when using any heat styling tools.
Curling your hair with a straightener may seem a little difficult, but with some practise you'll be a pro in no time at all.
What are the best straighteners for curly hair?
Here at Cosmetify, we have a wide collection of the best straighteners for curly hair. With leading brands such as ghd, BaByliss PRO, TRESemmé and more you can take your curls from big and bouncy to sleek and smooth in an instant. Look out for good hair straighteners with wider plates as these are easier to smooth out extra curly sections.
Titanium and ceramic hair straighteners are also great options for curly hair types. They help reduce frizz when smoothing and straightening your precious locks. Also, titanium hair straighteners typically heat up faster, which means you can achieve straight, silky tresses in a flash.
How often is it safe to use a hair straightener?
This all depends on the type of hair you have and how damage your tresses are. However, experts recommend you should limit hair straightening to one to two times a week. When straightening your hair, you should ensure you use heat protection sprays or creams. They use potent and nourishing ingredients to help defend your locks against any unnecessary heat damage.
If your hair is unruly and you want sleek, smooth locks for longer periods try using a hair dryer when you get out of the shower. This helps lock in the style for longer and can be less damaging then using a hair straightener on unwashed strands. Simply smooth with the hair dryer first to get mostly straight locks and then finish with a quick once over with your flat iron.
Top five hair straighteners:
As with most heated appliances, we recommend using a heat protection spray prior to your styling session to prevent your hair from frazzling. Give our guide to The 10 Best Heat Protection Sprays for Your Hair a read to find your perfect match!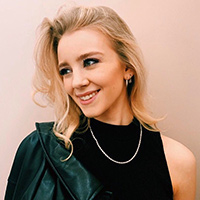 With five years' experience under her belt, Ellie has worked alongside a range of highly regarded makeup artists, giving her a real insight into what consumers should be spending their money on.