DIY MANicure Guide for Men in 5 Simple Steps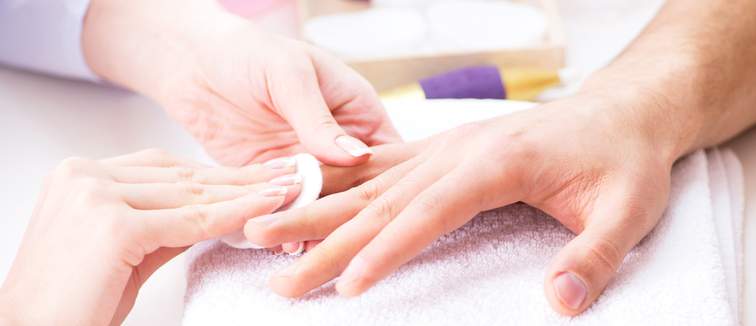 Now we're not talking french tips, floral decals or Mondrian outlines. For a start, I've got only the sketchiest idea as to what those actually are. What we're focusing on instead are some of the steps that any guy can take to boost the health, feel and look of his digits. There is, after all, little point in honing biceps and triceps when the very ends of your arms are a skin care abomination. So read on for a few straightforward men's manicure tips – advice that will spruce up one of our most obvious, but nonetheless overlooked, features.
1. A Twist of Lemon
Soak your hands in warm lemon water for ten minutes and you'll quickly notice the benefits. Perhaps the best thing about this step is that it's practically free, requiring only that you leave a chunk of lemon over from whatever meals, meringues or mixers have taken your fancy in the week.
It's also a stage that's all too often overlooked by most guys – probably because, in all honesty, it's just a bit boring. It's worth doing though, as not only does it soften the nails and makes them easier to trim, but it also lifts away any unsightly stains.
2. Clean Up Those Cuticles
When it comes to cuticles, you should never, never pick away at them with the fingers of your other hand. Trust us, you'll cast eyes on the bleeding, swollen results and wish you'd never bothered. Instead, wait until your hands have been nicely softened by the lemon water, before cleaning up the edges of your nails with a dedicated tool.
Simply get rid of any excess skin with your scissors of choice, pinching rather than yanking. Should they still appear messy afterwards, use a cuticle pusher to gently clear excess skin from the nail.
3. Angle of Approach
Clipping the actual nails might appear the most familiar step, but you'll want to be certain that you're using the right kit. Crucially, the clippers themselves should be small and rounded. If they're longer and flatter, then stick them back in the bathroom cabinet because, sorry to say, those are for your toes. And you wouldn't exactly hack away at your hair with a beard trimmer, would you?
Despite the built-in curve, you should still trim from an angle. As a general rule of thumb (pun fully intended) you ideally want to make three or four different cuts across the top. Tackling a nail straight on is not only uncomfortable, but can cause it to bend, crack and snap — and no amount of lemon water will help you then. Make sure you get everything right with our guide to nail clippers.
4. How Long is Just Long Enough?
Your cuticles aren't just there to be managed, of course, and play an important part in the integrity of your nails. They also provide a useful reference point when it comes to trimming and shaping. Essentially, you want your nails to look as oval as possible. Given that the curve of the cuticle already provides half the oval, it's down to you to match that on the outward facing side.
It's also a smart move to leave a millimetre or two of white at the ends of your nails. This allows the nails to do what they're actually there for, which is to protect the ends of your fingers.
5. Hydrated Hands are Happy Hands
This is the fun part – or at least the most indulgent. While there are undoubtedly some who draw great pleasure from a wholehearted cuticle prune, there are others who would file it under 'necessary evil'. On the flip side, you'd be hard-pressed to find anyone who doesn't enjoy working a rich, nutritive formula into their hands. For a couple of minutes, you're a one man spa.
Your hands are exposed to all kinds of stress throughout the day. Treat them to a caring lotion or balm and they'll not only feel better, but also be more resistant to dryness and cracking. That's a win-win, however you look at it.
So there you have it. Insert one or, better still, all five of these steps into your routine, and you'll soon be the proud owner of two exceptionally healthy hands. Explore our Beauty Hub for all kinds of nail-related advice, including how to stop biting them and our complete guide to nail tools, or take a peak at our extensive range nail treatments.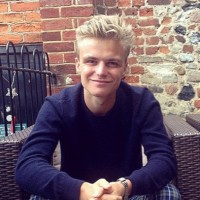 I write about everything and anything grooming or fragrance-related. If it smells expensive or has 'for men' tagged on the end, I've probably got an opinion on it.