Malin + Goetz: The Ultimate Guide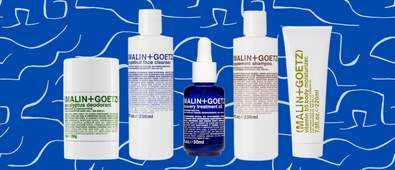 Founded in 2004, Malin + Goetz has gone from strength to strength with apothecaries across the globe. Now they have it all, whether you want ground-breaking skin treatments or modern body care solutions. Not to mention, they have fabulous hair care and irresistible fragrances for you to choose from.
Want to implement the cruelty-free Malin + Goetz goodies into your daily routines? Take a look at our ultimate guide of all their best products.
Malin + Goetz Skin Care
Discover innovative and forward-thinking formulas for your face with the Malin + Goetz skin care collection. This brand pride themselves on their natural ingredient list and their sleek modern designs which stand out from the crowd.
All their skin care goodies help tackle specific concerns and are a great option for beauty lovers searching for hydrating, clarifying and revitalising formulations. Suitable for even the most sensitive skin, Malin + Goetz products are free from parabens, silicones and fragrances.
Browse the selection and find your new go-to skin care products.
Wash away dirt, oil and makeup with the Grapefruit Face Cleanser. This best-selling product is a great option for beauty lovers who need a gentle and comfortable daily cleansing solution. It has a foaming gel format, which rinses away stubborn impurities without over drying or stripping the skin.
Formulated with natural grapefruit extract, amino acids, glycerine and coconut-based surfactants, you can expect moisturising results. These natural ingredients also ensure your complexion remains soothed and smoothed for a balanced yet clean finish.
Protect your precious complexion with the Vitamin E Face Moisturiser. This must-have lotion can be used in both the AM and PM to help hydrate, balance and soothe your skin.
It's enriched with vitamin E and B5, as well as chamomile fatty acids, which blend together to calm and moisturise your complexion. It feels comfortable on the skin, so is soothing enough to use as a post-shave cream or as the perfect base for makeup application.
Perk up your peepers with a little helping hand from Malin + Goetz. Filled to the brim with skin-enhancing, natural goodies, their ophthalmologist tested Revitalising Eye Gel soothes the eye area. Better still, it helps diminish the appearance of puffiness, fine lines and dark circles.
The lightweight gel contains rice and soy peptides to brighten the skin, as well as algae extracts and sodium hyaluronate to hydrate. Then to calm the delicate area and blur any discolouration, the gel utilises a blend of cucumber and diamond powder.
The Recovery Treatment Oil is a must-have in your skin care collection. It's an ultra-hydrating face oil that helps improve dryness and reduces the signs of ageing, including fine lines and wrinkles.
It contains a blend of avocado, camellia, argan, evening promise and jojoba oils to moisturise and soften the skin. Then germanium, borage, grapeseed and rosehip oils help plump up your complexion and balance your natural pH. Not to mention, it's entirely cruelty-free and vegan-friendly.
Malin + Goetz Body Care
Streamline and simplify your body care routine with Malin + Goetz. Formulated with modern technology and high-quality natural ingredients, it's no surprise we can't get enough of their body care collection. Better yet, each product has the staple Malin + Goetz design, which look sensational in stylish bathroom cabinets.
Their gentle solutions are also suitable for all skin types, even the most sensitive bodies. Discover your new favourite products to help clean, cleanse and moisturiser from head to toe.
Nurture your body with the intensive Vitamin B5 Body Moisturiser.
This indulgent body cream helps deeply hydrate and soothe your skin using an impressive combo of vitamin B5, shea butter, honey and fatty acids. It's the perfect solution to tackle dryness and irritation across the body.
Simply massage the formula along your arms, chest, legs and feet to reveal super soft, smooth and supple results. The moisturiser itself is lightweight and quickly absorbs into the skin, so there's no greasy or heavy feeling.
Get your hands on the number one best-seller from Malin + Goetz – the iconic Eucalyptus Deodorant. This natural alternative to anti-perspirant is a fan favourite due to its skin-loving ingredients and natural aromas.
Free from alcohol, aluminium and other chemicals, this deodorant is gentle on your skin and is kind to the environment. It contains eucalyptus extract and citronellyl, which helps neutralise odours, so you're left feeling fresh and clean all day long.
Suitable for all skin types, but especially beauty lovers with sensitive skin.
With minimalist packaging, the Bergamot Hand + Body Wash is a sleek addition to any bathroom or kitchen sink. Not to mention, the luxurious formula is a treat to the senses and expertly cleanses, hydrates and nourishes your skin.
This zesty bergamot infused cleansing solution is suitable for both hands and body, helping wash away impurities, dirt and grime without stripping your skin of essential moisture. In fact, it helps hydrate the skin using gentle amino acids and glycerine.
Malin + Goetz Hair Care
Take your hair care to the next level with Malin + Goetz. Whether you want to cleanse your locks with a gentle shampoo or nourish your strands with a hydrating conditioner, this brand has everything you need. Not to mention, the have a range of innovative styling products and clarifying solutions to ensure you achieve your best hair day yet.
Like the rest of their products, their hair care line adds an uncomplicated, yet luxury note to your daily routine. Each product is also free from nasties and made from natural components, leaving you with healthy-looking and bouncy tresses.
Update your hair wash routine today and get your hands on the best-selling Peppermint Shampoo. With a mild-foaming formula, this shampoo helps wash away your worries and starts off your day with an invigorating and refreshing burst of peppermint.
Using natural ingredients, this shampoo is gentle on your hair and scalp. It expertly refreshes your locks, banishing away dirt and excess oils. Better yet, it hydrates your strands and keeps your hair feeling soft and oh-so sleek
Pair your new shampoo with an equally nourishing conditioner from Malin + Goetz. The Cilantro Hair Conditioner is a go-to, thanks to its lightweight formulation and nourishing ingredient list, which includes fatty acids and shea butter.
Use this conditioner as part of your routine to tame flyaways, frizz and tangles. The gentle solution helps moisturise your tresses without weighing down your hair and without leaving any remaining residue. The natural cilantro (coriander) extract gives this product an irresistible scent that ensures you feel fresh and ready to take on the day.
Don't forget that your scalp is just as important as your beautiful locks, which is why it's about time you incorporated the Detox Scalp Mask into your routine.
The five-minute foaming solution helps clarify, purify and exfoliate your scalp. It removes impurities, product build-up and excess oils, making sure your scalp feels deeply cleaned. This tackles greasiness and ensures your hair looks thicker and healthier.
It contains an innovative blend of fatty acids, salicylic and AHAs, which overall leaves your scalp and hair feeling refreshed and revived.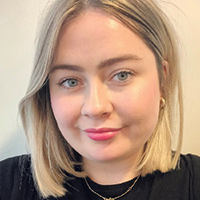 Rebecca is a content writer with over three years' experience and a keen interest in cosmetics. Cosmetify allows her to combine her blogging skills with her passion for beauty.