The Ultimate Lip Care Guide
The Lip Care Routine Your Pout Needs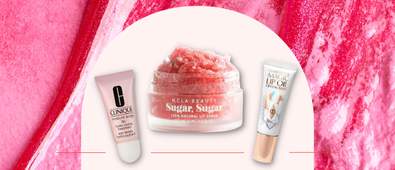 Sure, you've nailed your skin and hair care routine, but have you ever considered letting your lips in on a little extra TLC? We've answered your most-asked questions regarding lip care and have even put forward some of our go-to products to get you started on your journey to a happier, healthier pout.
Lip Balm FAQs
Is lip balm vegan?
Not all lip balms are vegan, as some contain beeswax and honey amongst other ingredients. But there are plenty of nourishing vegan lip balms on the market. We have a wide range for you to peruse, including top picks from Herbivore, Milk Makeup and Hurraw!
To find the best vegan lip balms use our drop-down ingredient preference filter. Not only can you refine your search by vegan-friendly formulas, but you can easily find nasty-free solutions, natural products and organic options.
And if your favourite lip balms are out of stock across the retailers you can simply set up an alert and we'll let you know as soon as they're back.
Can I use lip balm after getting lip fillers?
It's always best to check with your doctor what products you can and can't use on your lips immediately after getting lip fillers. This ensures you get safe and effective results. Some experts say leave it 24 hours, while other suggest it's fine to apply lips balms straight away after getting lip fillers. Your lips will no doubt be tender, so it's important to take the aftercare seriously.
Make sure you use lip balms and lip products are also suitable for sensitive skin to avoid any extra irritations. It's also best to avoid touching your lips too much, so try to find a twist cap or tube product to apply your chosen lip balm.
How do I make my own lip balm?
Create your own DIY lip balm using a few special ingredients, including almond oil, coconut oil, cocoa butter, beeswax and essential oils. Melt all your chosen components in a bowl and stir until they are all mixed together. Then take your liquid formula and pour into a jar, pot or tin. It's then time to allow the formula to set either at room temperature or in the fridge to speed up the process.
Once harden you can use the product to protect and moisturise your lips. However, we do recommend patch testing beforehand to make sure it's suitable on your skin.
If that doesn't float your boat you can always discover natural and organic alternatives, here at Cosmetify. We showcase a range of lip treatment and lip care products that you can use without compromising on your cruelty-free or natural lifestyle
What is the best lip balm?
The best lip balms are the ones which help hydrate and deeply nourish your precious pout. Here at Cosmetify, we have hundreds for you to choose from with a range of leading retailers and brands. Some of our favourite lip balms come from the likes of Nuxe, Elizabeth Arden, Dr Lipp and Burt's Bees.
Discover different formulas and formats with a simple click. We showcase the best lip balms in the business, comparing the best prices of retailers for exciting new releases, as well as old favourites. Simply use our filters, such as finish and skin benefit, to refine your search to meet all your lip care needs, and don't forget to read our blog about why you need a lip balm with SPF!
Our beauty editors are currently loving the Nuxe Reve De Miel Ultra Nourishing Lip Balm!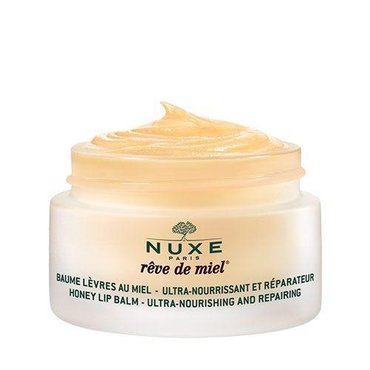 £9.96

£11.50

(14% off)
Nourish dry, chapped lips with this luxuriously restorative formula. The Nuxe Reve De Miel Ultra Nourishing Lip Balm coats your pout in lashings of natural goodness that heals cracked skin whilst nurturing the lips to provide a fuller, healthier result. This cult-favourite formula combines honey, botanical oils, shea butter and propolis to leave your lips feeling oh-so soft.
Lip Treatment FAQs
What is the best treatment for dry lips?
Parched, cracked and dry lips can cause pain and irritations. Tackle it head on with some of the best treatment for sore and dry lips, including lip repair serums, ointments and masks. These hydrating formulas give your lips a much-needed dose of moisture, while protecting and repairing your skin. Simply apply them overnight to allow them to sink into the skin as you sleep. This means come morning you'll have a supple, smooth and rehydrated pout.
Some of the best formulas come from leading brands like Charlotte Tilbury, Clinique, Lanolips and STARSKIN. To refine your search to find lip treatments specially designed for dry lips, use our skin concern and skin type filters.
How can I make my own lip treatment?
Mix together nourishing ingredients to create a deeply hydrating lip treatment. Think comforting goodies like coconut oil, rosehip oil, olive oil and jojoba oil. These nutrient, antioxidant and vitamin-rich oils are perfect for your pout. Simply combine a few drops of your favourite oils together and house in a roller jar for easy application. Then slather on before bed to let the oils work their magic as you rest your head.
However, if you're searching for nasty-free, natural and organic formulas, Cosmetify has your back. Narrow down your search with our ingredient preference filter where you can refine by cruelty-free, vegan-friendly, natural and even dermatologically tested formulas.
What is the best lip oil?
Some of the best lip oils come from popular beauty brands like DIOR, Rimmel, NYX Professional Makeup and Holika Holika. Find these and many more here at Cosmetify, where we showcase all the top brands and retailers, helping you compare prices, so you get the best beauty deal.
Lip oils are great all year round as they soothe, protect and plump up your lips in an instant. They also help rehydrate your pout so your left with an oh-so-kissable finish. To find the best lip oil for your beauty and skin care routine, simply use our format, skin benefit and brand filters – perfect for finding affordable lip care must-haves.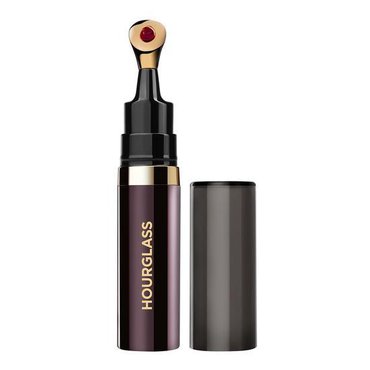 £48.00
Smooth out the appearance of fine lines and wrinkles that appear on the lips with the Hourglass No. 28 Lip Oil. This specialised lip treatment targets dryness and sensitivity by utilising the potency of 14 essential oils that work on strengthening the skin's barrier. This is then combined with a cocktail of vitamins and active ingredients that restore and comfort particularly dry patches.
What is the best lip repair serum?
Whether you have dry or chapped lips, lip repair serums help deeply nurture your pout. The serum formula delivers a high concentration of moisture to help tackle any skin concerns you may have. Discover a few of the best lip repair serums from the likes of Fresh, Rodial and Charlotte Tilbury.
These lip elixirs not only help nourish, but they can also plump up the skin to minimise the appearance of fine lines and wrinkles. The lips feel softer, smoother and instantly revived with repair serums enriched with comforting ingredients.
Simply browse our showcase of lip care products today and find the best repair serum for your routine.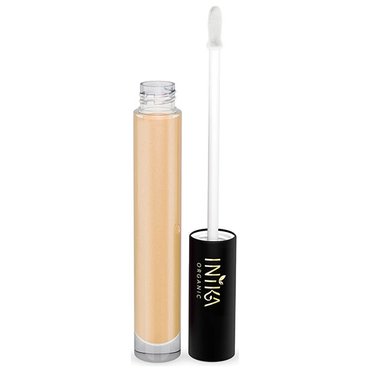 £14.91
Looking for something a little more natural? Inika have you covered. This special formula contains sunflower seeds, rosehip oil and organic sea buckthorn to heal broken skin. The result? Smoother, plumper lips that feel soft to the touch. Better still, the serum also features a mix of essential fatty acids and antioxidants to ensure that your lips always look their best.
Lip Scrub FAQs
What does lip scrub do?
A lip scrub exfoliates your pout. It is the perfect potion to help prep and prime the lips for lipsticks and glosses. It uses hydrating and nourishing ingredients to not only remove any dead, flaking skin, but it also provides a much-needed boost of hydration to prevent any future dryness.
Scrubs are one of the best treatments for your lips, as they help smooth and soothe the skin. Here at Cosmetify, we have a range of out-of-this-world formulas for you to choose from. Simply use our drop-down filters to refine your search to find the best option for your lip care needs.
How do you use lip scrub?
Make sure your lips are clean and free from any makeup products. Then take a small amount of your favourite lip scrub from the pot and apply to your lips with clean fingertips. Gently rub in circular motions to help scrub away any flaking or chapped skin. You can also use a soft, clean, damp toothbrush to help work the product into the lips and add an extra step of physical exfoliation.
Then leave the formula on your lips for a few minutes to allow the hydrating ingredients to absorb into the skin. To remove, take a lukewarm, damp washcloth and wipe away the excess. Finally, pat your lips dry and apply your favourite nourishing lip balm or oil.
How often should I use lip scrub?
Just like a body scrub, you shouldn't over exfoliate your lips - especially if you have extra sensitive skin. So, to make sure you don't cause any irritations or redness, you should aim to use a lip scrub only once or twice a week. Use more or less depending on the dryness and sensitivity of your lips. Remember to gently rub the product into the lips using light pressure and if at any moment they feel irritated, stop using the scrub and allow your lips to heal.
Make sure you also follow up your lip scrub with nourishing lip treatments, oils, masks and balms to help moisture your pout. This protects and nurtures the delicate skin on your lips, keeping them soft, smooth and supple.
How do you make your own lip scrub?
When making your own lip scrub, you'll need nourishing ingredients and a gentle form of exfoliation. Top components to look out for are coconut oil, honey, olive oil, essential oils and brown sugar. The sugar helps gently exfoliate, while the other ingredients add a big dose of hydration to your lips. Create your own personal variation and mix it all together in a small jar until you get a lip scrub consistency.
However, if you don't fancy creating your own lip scrub recipe, you can always check out our range of affordable goodies. From natural options to cruelty-free ingredients, we have lip scrubs to suit every preference and every type of skin care routine. Just use our filters and categories to refine your search by concerns, benefit and skin type.
What is the best lip scrub?
At Cosmetify, we have a wide range of nourishing, hydrating and plumping lip scrubs for you to choose from. Not only do they help remove dry, flaky skin, but they also enhance your lips for the perfect kissable pout. So, whether you prefer a handy lip scrub pen or natural exfoliating lip product, there's something to suit every skin type and every lip care routine.
Find affordable must-haves from the likes of e.l.f Cosmetics, NYX Professional Makeup and Project Lip. Or, indulge in luxury lip scrubs from Fresh, Tom Ford and Fenty Beauty. With budget-friendly options and nasty-free formulas, you can find the best lip scrub for you within a few simple clicks.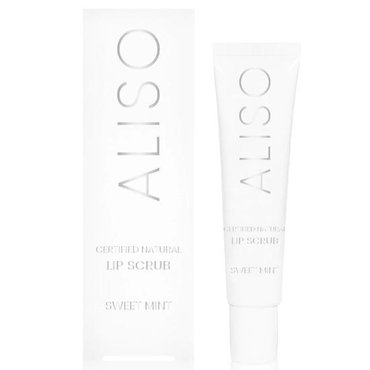 £10.79
The award winning Certified Natural Lip Scrub from Irish brand Aliso has a refreshing sweet mint flavour and is a very effective yet gentle sugar based scrub. Formulated with a whole host of incredible Organic ingredients such as Shea butter, coconut oil, rose-hip extract, and Vitamin E, these finely ground sugar crystals gently exfoliate skin which helps to renew and condition lips.
Related Categories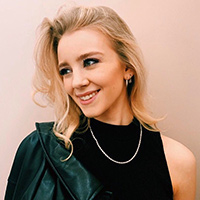 With five years' experience under her belt, Ellie has worked alongside a range of highly regarded makeup artists, giving her a real insight into what consumers should be spending their money on.