The 10 Best Kiehl's Products
The 10 Best-Selling Kiehl's Products, Ranked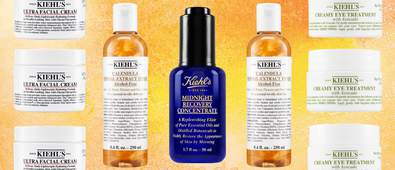 This post has been created in partnership with Kiehl's. If you buy something, we may earn an affiliate commission.

When it comes to the world of beauty, a handful of brands have cemented their place at the top of the leader board: Kiehl's being one of them.
Boasting cult products, rave reviews and a rich history that dates way back to 1851, Kiehl's are not only a staple name in the industry, but the go-to destination for the finest skin, hair, and body solutions.
Since launching, their mission has been to provide the best for their customers, whether that be through efficacious products, advanced technologies, sustainability efforts or simple skincare advice. Now, Kiehl's is not only renowned for providing an 'experience' but they continue to delight fans around the world with the finest-quality formulas.
To pay homage to this super brand (and to celebrate a whopping 170 years of their service), we've rounded up the ten best Kiehl's products that beauty editors, celebs and gurus reach for, time and time again.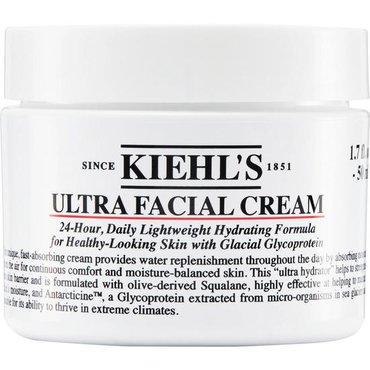 £24.00

£32.00

(25% off)
Taking first place is Kiehl's Ultra Facial Cream; an iconic formula that has bagged multiple awards and over 1,500 five-star reviews! The lightweight day cream serves up 24-hour lasting hydration and leaves skin softer, smoother, and visibly healthier. Take a deep dive into the ingredients list and you'll find a tonne of good-for-skin ingredients, including squalane, salicylic acid and hyaluronic acid.
The much-loved formula has also been developed into different variations, including an SPF and an oil-free option, meaning all skin types can get involved.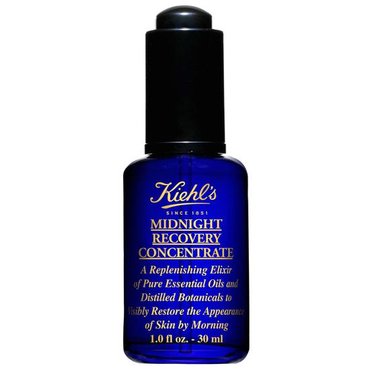 £35.25

£47.00

(25% off)
The Midnight Recovery Concentrate is the facial oil that gives a whole new meaning to the term 'beauty sleep'. Just a few drops of this stuff helps to visibly restore, replenish and repair tired-looking skin overnight so that you can wake up fresh-faced and ready to take on the day. It's packed with 10 naturally derived botanicals, including squalane, evening primrose oil and lavender essential oil, which are not only great for skin but also promote a good night's sleep!
£29.25

£39.00

(25% off)
Another Kiehl's product that has rightfully earned itself a spot in the top three is the Calendula Herbal Extract Toner.
Created for oily and sensitive skin types, this facial toner combines calendula flower petals with the likes of Great Burdock root extract and allantoin to cleanse, refresh and soothe problem areas. Fans love this one for the real results, as well as the shelfie-worthy packaging!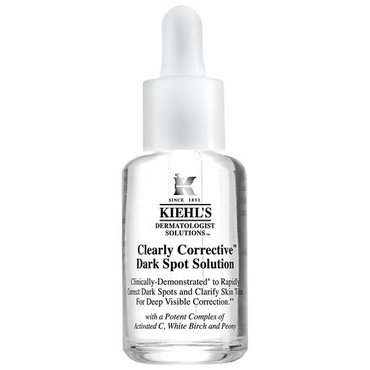 £39.38

£52.50

(25% off)
Helping you wave bye-bye to dark spots and discolouration is the Clearly Corrective Dark Spot Solution. Kiehl's came through with this potent facial serum and instantly won over the hearts (and wallets) of the skincare-obsessed. The formula visibly boosts radiance, renews skin texture, and improves skin clarity so that you can put your best and brightest face forward.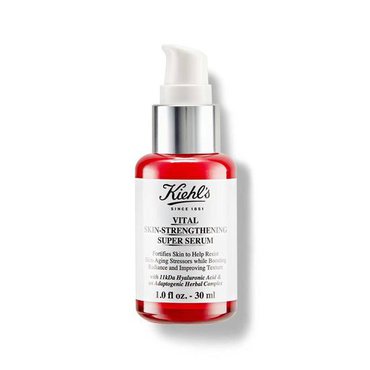 £34.50

£46.00

(25% off)
The Vital Skin-Strengthening Super Serum from Kiehl's is the secret to bright, firm, and youthful skin.
11kDa hyaluronic acid (the smallest form of hyaluronic acid) powers the formula and helps to hydrate, nourish, and strengthen the skin barrier, whilst a blend of herbal adaptogens, like red ginseng root, protect against skin-ageing stressors.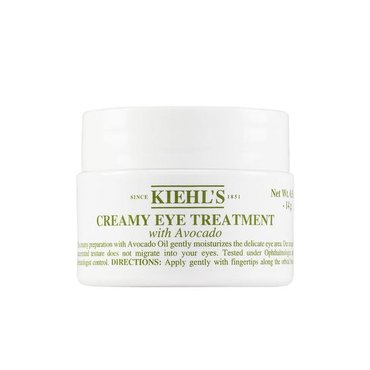 £26.00
There's only one eye cream that belongs in your skincare collection, and it's the Kiehl's Creamy Eye Treatment with Avocado.
Voted as Kiehl's #1 eye treatment worldwide, this super nourishing, rich cream utilises avocado oil and shea butter to gently hydrate and moisturise the delicate eye area. Whether you've had one too many late nights, or early mornings, this cream can help you save face.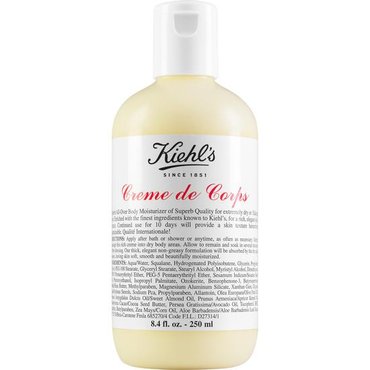 £29.70

£33.00

(10% off)
Crème de Corps is an OG when it comes to body moisturisers.
Beloved since the 1980s, the non-greasy, intensive body lotion blends together cocoa butter, beta-carotene and squalane in order to leave skin feeling softer and smoother than ever before. With no extra frills or fragrances, it's nothing but a dream for dry skin.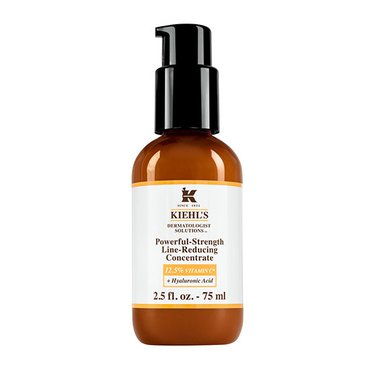 £54.38

£72.50

(25% off)
It might look small, but it certainly packs a punch. The Kiehl's Powerful Strength Line Reducing Concentrate kicks expression lines and signs of premature ageing to the kerb so that you can showcase a youthful complexion for longer. With vitamin C supercharging the serum, you can guarantee that the appearance of pores, fine lines, dark spots, and wrinkles will be diminished.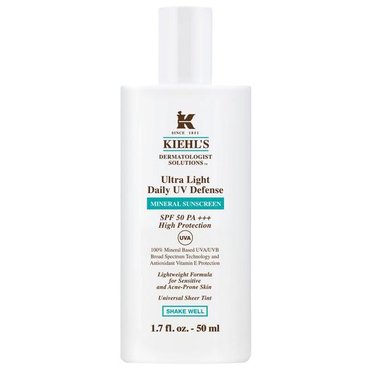 £38.00
We know just how hard it is to find a sunscreen for your face that doesn't leave skin greasy, chalky, or laced with a white cast. However, we might have just found one that ticks all the boxes.
Kiehl's Ultra Light Daily UV Defense Mineral Sunscreen is the perfect match for sensitive and blemish-prone skin types. Not only is it infused with all the protection you need, but it boasts a lightweight, matte finish and fast-absorbing formula that wears comfortably all day long, alone or under makeup.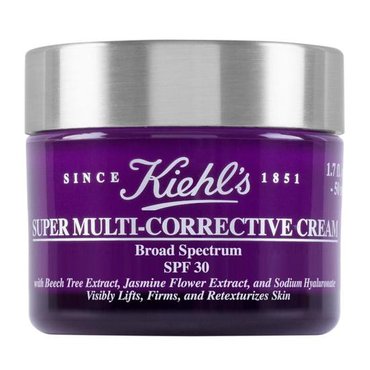 £44.25

£59.00

(25% off)
Last, but certainly not least, we have the Super Multi Corrective Cream. It's one of the newer additions to the Kiehl's line-up yet has already garnered so much hype, and for good reason! The anti-ageing corrective cream targets seven key visible signs of ageing, including fine lines and wrinkles, loss of elasticity and uneven tone and texture. The result? A complexion that's lifted, radiant and younger-looking.
So, there we have it, ten of the best Kiehl's products, ranked (although they're all number one in our eyes). We can't wait for you to indulge in the luxe textures, ingredient-led formulas, and beautifying benefits first-hand.
Not sure where to start? If you're new to Kiehl's and all that they have to offer, then be sure to check out their Healthy Skin Routine Finder. It's an easy and fun quiz that helps you discover a Kiehl's routine perfect for your skin type and concerns. Or you can book an online consultation and speak to one of Kiehl's professionals – there's plenty of them ready and waiting to help you out!
If you're anything like us, you're going to want to try out your newfound goodies as soon as the order is processed. Luckily, Kiehl's are one step ahead of the game (as always) and offer the ultimate 'Kiehl's on Wheels' service. It features same day delivery on all orders over £50 – just call or email your local store and Kiehl's will deliver your treats directly to your door!

Once you commit to Kiehl's, you instantly become part of the family. And in this family, the more you spread the love, the more love you get in return. That's why Kiehl's have launched a new loyalty program that not only rewards you for purchasing but for non-transactional activity, too.
For shopping online and in-store you can receive 1 point for every £1. Referring a friend can bag you 50 points, whilst getting a consultation (online or in-store) gives you 20 points. Loving on the environment is also big for Kiehl's so recycling your skincare empties in-store will earn you another 15 points. It's so easy to get rewards and with just 120 points needed to receive a £10 voucher, it's totally worth it!
Is there anything that this superstar brand can't do?!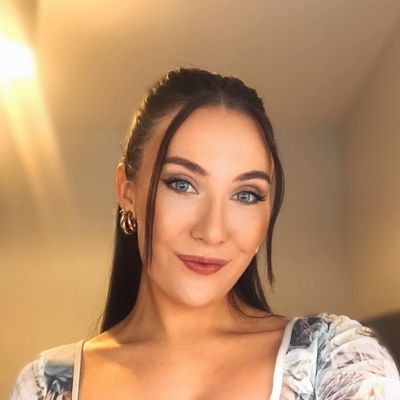 As the Senior Content Editor for Cosmetify, Carly is the go-to for all the latest (and greatest) beauty tips, tricks and trends. With over six years of experience in the industry, she knows all the ins-and-outs when it comes to health, beauty and wellbeing.