Body Eczema: What You Need To Know & How To Treat It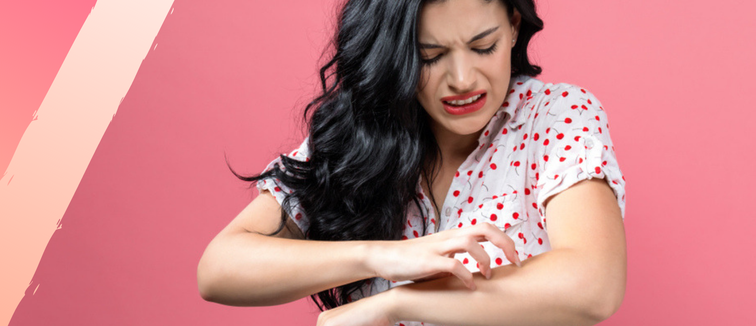 If you had to choose – if you absolutely had to ­– then body eczema is just about preferable to that on the face. Except, come to think of it, doesn't the former affect a much wider area of skin? Either way, it's no kind of choice to make.
And even worse than this lose-lose hypothetical is the fact that our skin remains stubbornly indifferent to bargaining and trade-offs. It turns out that there really is no choice to be made. So it seems like the easiest thing to do is just resign yourself and suck it up.
But any half-decent sports, high school or survival movies will have told you all you need to know here. Namely, that you should tap into your inner pluck and wear those punches, go to the prom and survive that bear mauling. Or whatever.
In this case, your options are simpler and altogether less deadly. By making a few key lifestyle changes and investing in a good formula, you can take back control of a skin complaint that threatened to take over your life.
What is eczema?
If you're dealing with the condition, then chances are that you're all-too-knowledgeable already of its different forms and permutations. Before we launch into our pick of solutions, though, it's worth outlining what exactly it is that we're talking about.
Atopic dermatisis, otherwise known as atopic eczema, is the most common variety. Often first apparent in childhood, the condition is more likely to develop if a parent has also experienced it, although some children do 'grow out' of it. The condition makes itself known as patches of dryness on the skin, normally occurring on the wrists, face and neck, as well the creases of your knees and elbows. These can become red, itchy and inflamed over time and can even – with itching – produce clear fluid and cause the skin itself to thicken. Contact dermatitis, meanwhile, is the most common sort of work-related skin disease, while seborrhoeic dermatitis is another relatively recurrent form, affecting the scalp, head and torso.
Particularly in the case of atopic dermatitis, people living with the condition often find that it doesn't remain consistent, but rather fluctuates over time.
What causes flare ups?
The list of things that can cause or worsen eczema is depressingly long. It takes in environmental factors such as low humidity, cold weather and extreme shifts in temperature, as well as typical household items and materials like detergents, soaps, wool and synthetics. And that's by no means the full extent of it. Animal hair and saliva, together with dust mites, means that it's not just synthetic items that can upset the balance of your skin. The hormonal changes experienced before periods or during pregnancy can also knock your body off balance and lead to eczema, as can food allergies.
Everyone's skin is different, of course, and it's quite possible that some of these have little or no impact on your own complexion.
What lifestyle changes can you make?
There are, thankfully, a whole host of different lifestyle changes that you can make. E45 is an obvious choice for eczema prone skin, with it's gentle and effective formula for supporting your skin's natural barrier. But it's not your only option, with plenty of sensitive solutions for dry skin sufferers.
Cleansing
Eczema specialists recommend taking one bath or shower a day, for between 10 and 15 minutes. So far, so normal. But it's here that the caveats start. They also suggest using water no hotter than 'lukewarm', given that higher temperatures can irritate the skin, as well as banishing the washcloth or loofah from your self-care routine. All that abrasive action has a pretty damaging effect on tender skin, it turns out. Limit the use of cleansers during a flare-up and always pick your chosen formulas with care. That means no fragrance and no skin-irritating nasties.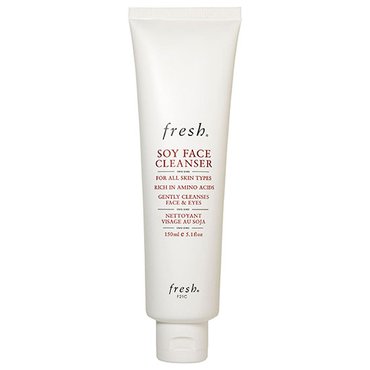 Fresh Soy Face Cleanser
Something like this high-performing cleanser does the job very well, fusing thorough cleansing power with a skin-boosting complex of soy proteins, cucumber extract and balancing rosewater. After all, just because you have eczema doesn't mean you should settle for skin that's just 'okay'. This formula soothes, tones and rebalances your complexion, packing it full of natural radiance.
Go To Store
Moisturising
Many of the common causes of eczema all come down to one thing: dehydrated skin. It's actually incredibly common for sufferers to have an imbalance in their skin's topmost barrier, your body's first defence against external aggressors and irritants. This means that it's vitally important to keep your moisture levels high with a gentle but deeply nourishing formula.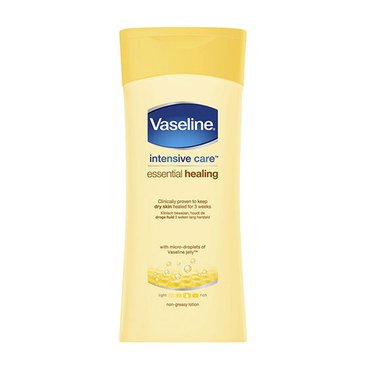 Vaseline Intensive Care Essential Healing Body Lotion
This fast-absorbing moisturiser is clinically proven to restore very dry skin and keep skin healed for three weeks. Micro-drops of petroleum jelly are suspended with intensely hydrating glycerin, forming a complex that's the perfect answer to very dry, stressed-out skin.
Go To Store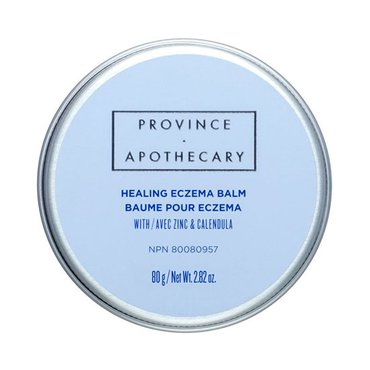 Province Apothecary Healing Eczema Balm
This moisturising balm treatment is the perfect antidote for eczema prone skin, as well as other conditions including psoriasis and skin rashes. It uses an innovative blend of organic botanical ingredients to help relieve any irritations and is also steroid-free, so is gentle on extra sensitive skin.
Go To Store
If your eczema holds out against these solutions then – there's no point in dressing it up – it's deeply infuriating. There are alternative options, however, such as prescription topicals and phototherapy, both of which have a proven record of success against the most pervasive types.
But for many, simply altering your daily routine can have an utterly transformative effect. Simply be kind to your body's largest organ and see if doesn't pay you back.
At the same time, it's important to remain realistic. Eczema is one of those conditions that is very rarely 'cured' in its entirety. But with the right life choices and products, you can reveal clear, comfortable skin that requires just a little sensible maintenance. Explore our broader skincare collection to find out all the ways in which the latest formulas can calm complexions and promote self-belief.
Still got questions? Find out even more with our guide to body eczema.
Related Categories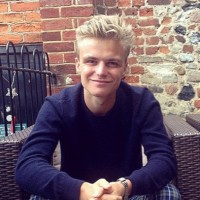 I write about everything and anything grooming or fragrance-related. If it smells expensive or has 'for men' tagged on the end, I've probably got an opinion on it.