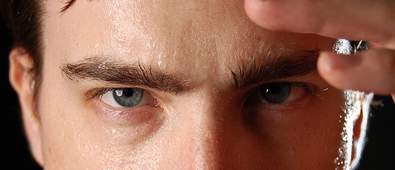 Whether it's summer or not, sweat patches have a way of sneaking into our lives and making things uncomfortable both physically and emotionally. Whether it's sweaty on the morning commute, at your desk or on the dance floor it can truly be an embarrassing pain we don't want to talk about.
However, here at Cosmetfiy HQ we always liking tackling a challenge. That's why we've put together this sweat-proof guide, full of tips and tricks to keep pesky perspiration at bay.
1. Wear light fabrics
Put down the velvet and velour. It's time to stay away from heavy duty fabrics, instead opting for breathable, lightweight and light coloured materials such as cotton and linen. This will help you stay cool in hot weather. In the winter, enjoying dressing with layers so then if the commute gets too much you can simply remove your hat, coat and scarf.
2. Cut the caffeine
Caffeine speeds up your heart rate and gets your blood pumping, much like when you go on a run, leaving you rather hot and sweaty. This means it's time to cut down on caffeinated drinks such as your morning coffee, afternoon cuppa and that midday energy drink. Instead, opt for decaffeinated beverages to give your body and your sweat glands a little respite.
3. Skip the spice
You may think you can handle the heat, but in fact some foods are prone to making you feel warmer - easily setting of those sweat glands. Think spicy peppers, salty goods, processed meals and pints of beer. All these types of foods should be avoided if you want to keep cool, calm and collected. Also don't forget, munching on foods doused in onions and garlic can make your sweat smell. So, next time you're meal prepping think ahead and skip that takeaway.
4. Stay hydrated
When choosing healthier options, try finding foods with high water content such a extra juicy fruit and veg. It's super important to drink plenty of water as well when trying to fend off perspiration. Keeping your body replenished with hydrating fluids keeps you cool and sweat free.
5. Anti-perspirant is key
Anti-perspirant is the key tool in the fight against sweat. Unlike deodorant, which simply masks smells, anti-perspirant fights the arrival of sweat in the first place. Make sure you have some handy, especially on warmer days.
Top tip: Apply your anti-perspirant at night after you shower. Not only does this stop you sweating at night, it will allow the formula to get to work throughout the evening whilst you hit hay.
Not sure which anti-perspirant to get your hands on?
Here are our top picks: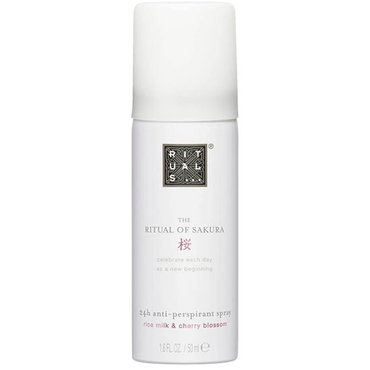 Tap into the unique self-care culture of Japan with this Ritual's creation. By channelling the nation's love for rice milk into one delicately fragranced composition, the brand's scientists and artisans are able to open a window onto a different mode of grooming, even as they offer comprehensive perspiration protection.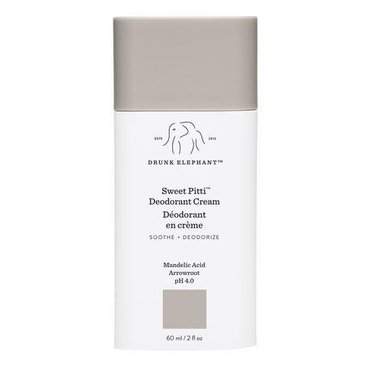 The Sweet Pitti Deodorant Cream by Drunk Elephant is the symbol of the natural deodorant movement. Passionate about banning the 'suspicious six', you'll find that this formula is free from harmful chemicals, essential oils, drying alcohols, fragrance, dyes, silicones and more. Instead, it's powered by natural ingredients that are good to both your body and the environment. Quality isn't compromised either, as this deodorant effectively blocks odour, refreshes your scent and lasts up to five days.
When it comes to a reliable men's deodorant spray, you need one that can last day to night – especially as guys tend to sweat more than anyone else, according to a study conducted by the National Strength and Conditioning Association. Fortunately, this sweat remedy from Nuxe is the solution. As well as providing immediate freshness, it offers anti-odour protection for up to 24 hours (take that, perspiration). Free from aluminium, salts and alcohol, this spray doesn't leave any of those annoying white marks either.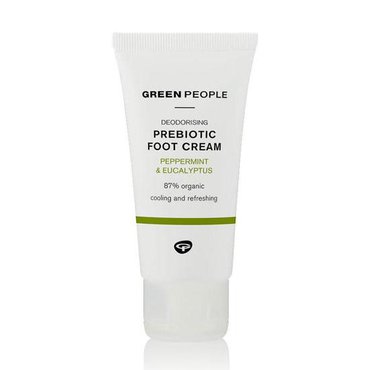 You might be wondering how to stop sweating in your feet? Well we have the perfect solution. Stepping away from conventional sweat treatments is this efficient prebiotic cream deodorant. As gentle as your favourite body moisturiser, it leaves your tootsies feeling soft and soothed thanks to its unique blend of ingredients, including shea butter, peppermint, eucalyptus and sunflower oil. And like any good anti-perspirants out there, it provides protection against excessive sweating and smelling.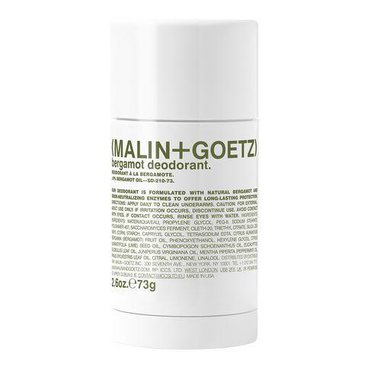 You can't go wrong with this no-trace, residue-free anti-perspirant. The opaque stick formula keeps you protected all-day long, without leaving behind those pesky white marks or yellow stains. Clean, vegan and cruelty-free, it's synthesised with natural bergamot extract and probiotic enzymes to neutralise odour. Corn starch absorbs excess moisture for long-lasting underarm freshness.
Related Categories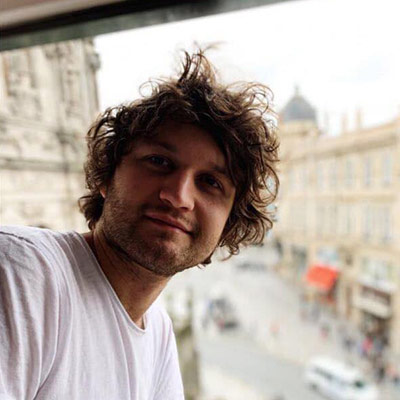 After six years of experience in content writing, Luke followed his passion for male grooming, particularly fragrances, hair styling and natural skin care.