How to Get Glowing Skin Overnight
By Ryan O'Shea
-
1 year ago | Updated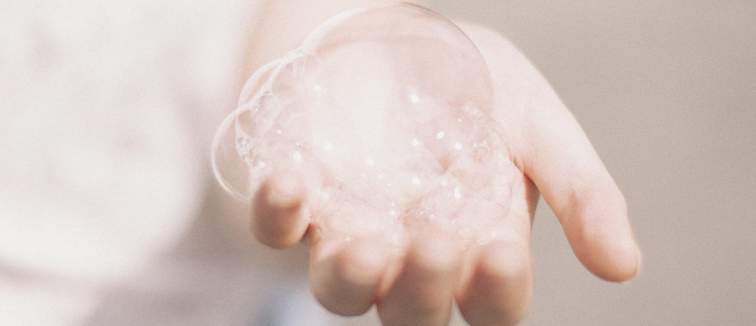 I live with four boys and they never understand why my face is covered in 'greasy stuff' (that would be a night oil) and 'hard stuff' (a clay mask) or why I have 'a Freddy Krueger face' (a sheet mask). I'm forever trying to tell them how important it is to take care of their skin – and I don't just mean applying some moisturiser here and there, I mean properly taking care of their skin; I'm talking cleansers, toners, moisturisers, oils, scrubs, serums, the whole shebang.
As men, they're so very uninterested in taking care of their skin (or so they make out) and it got me thinking as to whether they really couldn't care less or they're just completely clueless. And if it's the latter, is this the case with most people? Women too?
So, in hope to shed some light on what to do when it comes to caring for your beautiful face, I've decided to let you in on my 5-step night-time routine that gives me glowing skin (and gets me plenty of compliments).
In my opinion, the evening regime is the most important. It's therapeutic, yes, but it's also the best way to make sure you're really getting rid of the day's grime and prepping it properly for an overnight breather, free from makeup. Besides, this way you can go all out with your products because hey, it doesn't matter if you look like Freddy Krueger because there's just you, your jammies and Netflix (and Netflix never judges).
1. Double Cleanse
DHC Deep Cleansing Oil
When I get home from work, the first thing I want to do is jump in the shower. But before I get in, I prep my face with an oil cleanser – my go-to is DHC Deep Cleansing Oil which I actually picked up in Japan, but you can get it here. Made from an olive oil formula, it's extremely gentle on the skin and effortlessly melts away makeup and dirt build-up from the day. Using an oil cleanser is the best way to make sure you've removed makeup, sunscreen, sweat and everything else sitting on top of your skin. The reason I love, love, love DHC is because even though it's super silky on my face (it literally feels like a baby's bottom), it's so robust and leaves no traces of makeup whatsoever.
Buy now
Liz Earle Cleanse & Polish Hot Cloth Cleanser
I'm a huge fan of the double cleansing method and so I follow my oil cleanser with a cream cleanser – Liz Earle Cleanse & Polish is a dream. Double cleansing is great for getting deep into your pores and removing any impurities; it stops your face from getting congested and keeps it looking bright and spot-free. I particularly love Liz Earle because of the dreamy muslin cloths that come with it. After I've scrubbed my face with this gentle and exfoliating cream, I take a hot cloth and let it rest on my face, kind of like a mask. Then, I wipe away the sins of the day, revealing a cleaner and brighter me.
Buy now
2. Use a Toner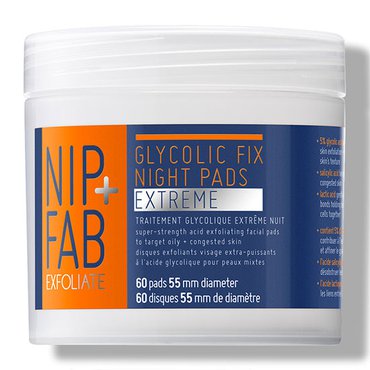 NIP+FAB Glycolic Fix Extreme Night
Out of the shower, I then use Glycolic Fix Night Pads by NIP+FAB. Usually, I'd use a toner, but lately I've replaced it with these potent pads and they're actually amazing. Bursting with glycolic acid, salicylic acid, lactic acid and hyaluronic acid (my fave of all acids), these pads help to purify and exfoliate my face, getting rid of dead skin cells, combatting blackheads and removing toxins. They're also great for keeping your skin hydrated throughout the night, so when I wake up my skin looks brighter and my pores are refined. Sometimes I have to pinch myself to see if I'm still dreaming; they're a true miracle worker if there ever was one.
Buy now
3. Apply a Serum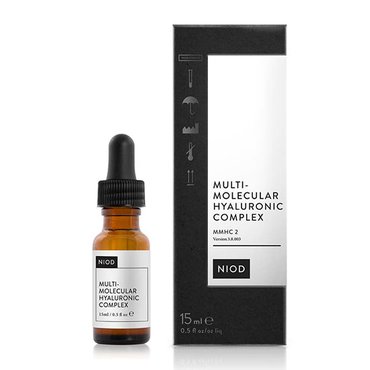 NIOD Multi Molecular Hyaluronic Complex
Then, I apply a serum, rotating between The Ordinary Advanced Retinoid 2% and NIOD Multi Molecular Hyaluronic Complex. Serums are something I've only recently introduced into my routine and I'll never look back. Not only does my face feel hydrated and plump, but I now receive so many compliments on my complexion. And one can never get tired of too many skin compliments. Forever prolonging my youthful bounce and radiance, the Advanced Retinoid is an anti-ageing wonder-worker that fights off any fine lines that dare to come my way. The NIOD Hyaluronic Complex helps me attain ultimate hydration while also protecting my skin with its antibacterial and antioxidant elements. They're both extremely gentle and a little really goes a long way, just pat a few pumps into your face, et voila, you're good to go.
Buy now
4. Moisturise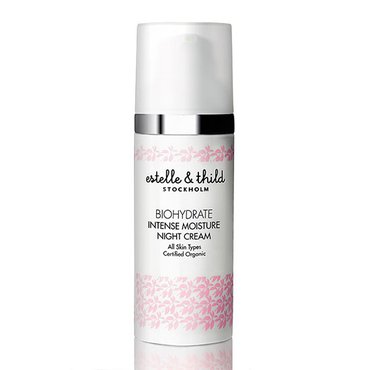 Estelle & Thild BioHydrate Intense Moisture Night Cream
And last, but by no means least, I finish my nightly routine with a light but extremely hydrating moisturiser. I find Estelle & Thild BioHydrate Instense Mositure Night Cream really gentle and lightweight but it still provides the moisture that my skin craves after a busy day. I rub this all over my face, neck and décolleté (because apparently that's the first place that shows signs of ageing).
Buy now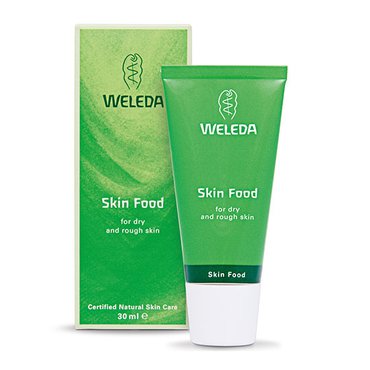 Weleda Skin Food
I'll admit, I do take a long time prepping my face before lights out, so when I'm being really lazy, but still want deep nourishment, I'll simply use my NIP+FAB pads and then smother my face in Weleda Skin Food, using it like a face mask (which apparently Rosie Huntington-Whiteley does). I'll wear it all night long (albeit a bit sticky) and come morning my skin has drank in every last bit of goodness. A total miracle-salve for when you're hungover or just being super lazy.
Buy now
And there you have it, my beautifying nighttime ritual. Honestly, for me it's a kind of meditative process, I love paying good attention to my skin and I spend ages applying each product and just getting lost in my thoughts. It sounds pretty spiritual, but I guess, to me, it kind of is.
Related Categories