'Sexiest men' Grooming Guide
Grooming Habits of the World's Sexiest Men
By Edward Obeng
-
1 year ago | Updated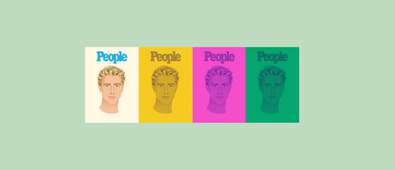 There's no objective way of ranking the world's men in terms of attractiveness, no top-secret supercomputer whirring away with calculations on jaw definition, stubble gradients and bicep bulge. The closest thing we've got, then, is the People Magazine hive-mind, which votes every year on which man has the honour of calling himself the 'sexiest'.
And sure, the winner might affect a certain studied nonchalance on their award, but you just know that over the next month after they probably can't pass a mirror without cracking out a goofily self-satisfied grin – because who could blame them?
If holding a winning ticket in the genetic lottery is, undoubtedly, the single most important factor, then it's also not the only factor, with a top-tier grooming routine being integral to holding down a place in the crème de la crème of fanciable fellas. After all, you only need to look at the most recent winners to see that writ large...
John Legend (2019)
How does the notoriously babyfaced John Legend bring welcome definition to his features? Through judicious use of a razor, which allows the neo-soul icon to tread the perfect line between rugged masculinity and just-so grooming. Many celebs use a beard or stubble as a kind of male-equivalent contouring technique but, when you're as perfectly-proportioned as John, it's all about texture, vibe and feel.
Idris Elba (2018)
Aside from the distinctive dusting of salt and pepper, one of the first things you notice about the talented Mr Elba is his almost flawless complexion. While the Luther star remains tight-lipped about his precise skin care regimen, you'd be hard pressed to find a man who wouldn't benefit from a formula like Kiehl's Facial Fuel, which brings moisture and oomph to tired, oily complexion types.
Blake Shelton (2017)
Blake Shelton doesn't quite possess the transatlantic appeal of his peers, not when it comes to his country records and certainly not when it came to his mullet-heavy style. Having dialled things down a notch, however, even the most entrenched Nashville-phobe would be hard-pressed to deny that the singer has got more right than wrong. And a key part of that is how he marries an unkempt beard with perfectly preened eyebrows and upper face.
The less said about his famous egg and ketchup hair care routine, on the other hand, the better...
Dwayne Johnson (2016)
While many male celebs can be reluctant to divulge their personal grooming habits, the famously gregarious Dwayne Johnson is a noticeable exception. Because if the onetime Rock's face resembles any kind of geologic substance, it can only be marble – meaning that there were no shortage of men and women alike desperate to find out his skin care secrets.
Which turned out to be surprisingly achievable, consisting of Neutrogena Face Wash, Lancer or LaMere creams and a steady diet of tequila. And no, we can't find any scientific basis for that last one, but who are we to disagree with the Rock?
David Beckham (2015)
He was bound to show up eventually, the only surprise being that Mr Posh Spice has managed a whole five years without retaining his crown. So how did the man once monikered Golden Balls manage his journey from teenage pretty boy to England captain to Instagram Dad? Well, you can now find out for yourself thanks to his grooming brand House 99, which tailors super-ingredients like spirulina into the kind of high-performing formulas fit for an international sports legend.
We can't promise that following this advice will necessarily catapult you onto next year's People front cover. But it'll almost definitely leave you a lot closer than you were. Because who needs the validation of the world's sexiest man to take a little pride and joy in their appearance?
And once you nail the aesthetics, the logical next step is to take ownership of your signature scent, which is why we've pulled together a run-down of the years very best aftershaves and colognes. It all comes down to embracing the very best version of you.
Related Categories