How to Look Like the Sexiest Man Alive
By Edward Obeng
-
1 year ago | Updated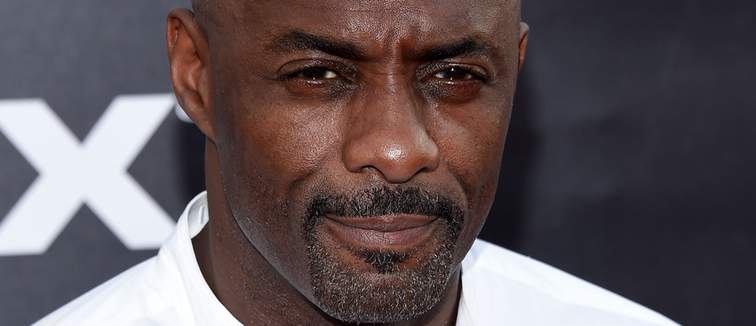 The most prestigious honour known to man has just been awarded, and it went to none other than the man with a dozen talents – Idris Elba.
He's the actor whose films your partner is always dying to watch, the man your mother still has a schoolgirl crush on, a celeb that gets tonnes of love-struck emojis on his Instagram posts (not that we've been stalking). And now he's crowned the sexiest man alive. Kudos to DJ Big Driis.
But with that said, no one man should have all that power…word to Kanye West. So if you fancy learning how to look good from the sexiest man alive then sit tight, because we've discovered some of his best secrets. These tips will spice up your looks, turning you from mild to red hot chili.
Now, we must point out: you might not be able to send others into a trance by flirtatiously winking at them, but when used correctly, you're sure to be the sexiest man in the office or amongst your friends.
Tidy Your Hair
How you style and groom your hair can make or break you. The smallest of changes can turn you from a Clark Kent to a dashing Superman.
When it comes to Idris Elba, you'll never catch his hair looking sub-par, so yours shouldn't either. Now a middle-aged man, the celeb's hair is naturally thinning, but that doesn't stop him from looking mesmerizing.
He usually keeps his tresses between the levels of one and two, sometimes incorporating a taper fade. Nothing extravagant – just short and simple does the job. And with tools like the BaByliss PRO V Blade Precision Trimmer, having scruffy, patchy hair is actually a taboo.
Grow a Rugged Beard
With your tresses sorted it's time we focus on that facial fuzz. When perfected, this feature is a babe magnet. Golden boy here has been showing the rest of the world how it's done for years now, from movie premieres and award ceremonies to television interviews.
The majority of the time, he's seen with stubble, trimmed beards or goatees that are never too pointy. The great part is that you can rock these looks at formal or social functions and still look like a snack, not to mention show off your manly jawline.
Don't be that guy who grows an extremely large beard that just ends up storing crumbs of food. Use the BaByliss for Men Super Stubble XTP Beard Trimmer to keep your beard in check.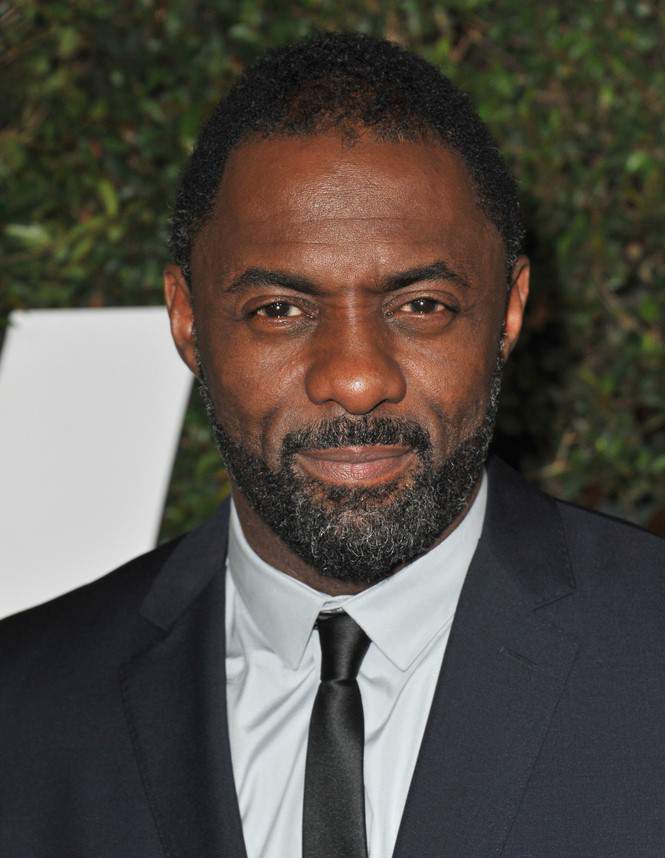 Groom Your Eyebrows
Let's talk brows. Women know how important they are when it comes to slaying, but us guys are traipsing behind. Don't sweat it though – we're not about to tell you to get the hot wax and paper out. You do, however, need to tweak them every now and then to keep yourself visible on the sexy radar.
In an interview with newspaper USA Today, Idris said that he felt his sexiest when he did his eyebrows. On closer inspection, they are perfectly symmetrical. Simple tools like the Tweezerman G.E.A.R. Slant Tweezer are all you need to pluck those disobedient strands of hair and enjoy incredible eyebrows.
When you look at the bigger picture, Idris' brows add to his seductive stare, which we already know has the power to sweep people off their feet.
Attain a Flawless Complexion
Unfortunately, it's hard to be the talk of the town if your complexion lacks lustre. Hollywood hunks have always had flawless-looking skin; it certainly made the groupies fall in love with them. With a spot-free and radiant mug, even at 46, we won't be surprised if Idris Elba's face is the Whatsapp pic for many fans.
One product that will help you become an ambassador for sexy men is the Eucerin Anti-Pigment Spot Corrector – or the 'Photoshop cream', as we like to call it. Helping to minimise the signs of ageing, dark spots and brighten the skin, this must-have product will get you compliments left, right and centre.
Smile
These days, photos are a the best way to show the world how great you can look – especially on social media. The squinting eyes seem to be a popular approach, but with some men looking like they left their glasses at home, we'd suggest you try something more natural.
Studies have shown that simply smiling makes you look more attractive. And nobody does it better than our star man Idris.
His glistening smile looks great in pictures, and this display is a smooth way to introduce yourself to someone who's caught your eye. Understandably, you may be a tad too shy to show your teeth if they lack sheen, but with the help of some whitening toothpaste you can smile with confidence.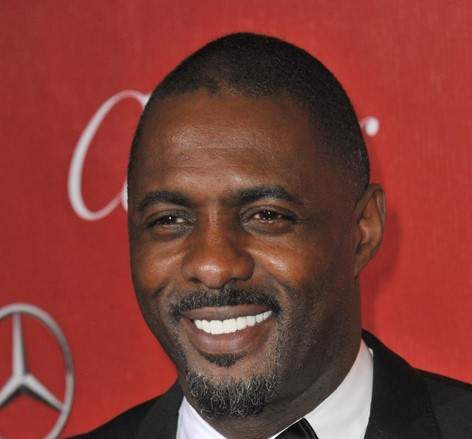 Find Your Signature Scent
The pièce de résistance to looking and feeling sexy is the scent. What you want is a fragrance that is so enticing that it makes others want to hug you for an awkwardly long time. At the same time, the scent needs to be masculine to convey boldness and confidence.
Like Idris, you may want to use a fragrance that complements a dapper appearance. Stamp your mark on others with the rich, alluring aroma of Paco Rabanne 1 Million Privé Eau de Parfum. Its intriguing woody and oriental scent instantly grabs the attention of others and magnetically draws them closer to you...but that's nothing you can't handle. And if you're looking to incorporate your scent into your skin care regime, then why not try the Paco Rabanne 1 Million Aftershave Lotion?
We couldn't let Idris have all the fun without our humble selves receiving some love too. So there you have it: a handful of beauty and grooming tips that are inspired by the sexy icon himself. Once you incorporate them into your life, you'll never look back.
Related Categories