Halloween Eyeshadow Palettes
10 Eyeshadow Palettes to Try This Halloween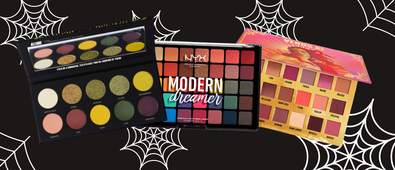 Halloween is just round the corner. Plans are being made and pumpkins are quaking in their pots. But the question is, have you got your outfit sorted? And more importantly, have you ordered your Halloween makeup? Don't panic. There's still time to get everything under control and look your very best (or worst) this upcoming spooky season.
With that in mind, we've put together our top ten Halloween eyeshadow palettes. From slime greens to ruby reds, there's every shade you'll need to create a killer look. So whether you want to be a sultry vampire or a magical mermaid, keep reading to find the best eyeshadow palette for your costume.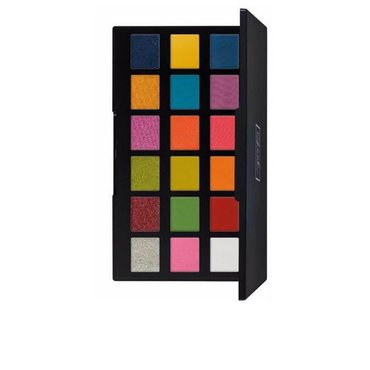 £12.95

£12.99

(1% off)
For the ultimate Halloween eyeshadow, it's got to be Sleek MakeUP Lucid Dreams Eyeshadow Palette. This wonder product has all the bold colours you could ever need for your weird and wonderful ideas. And with creamy pigments, the eyeshadows feel great as well as offering the best colour payoff.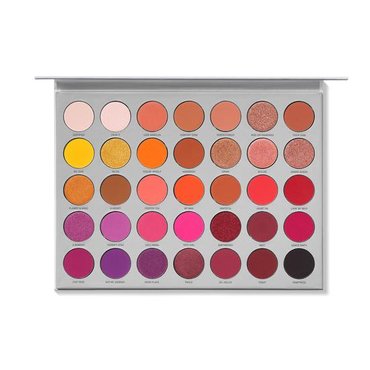 £38.00

£39.00

(3% off)
With 35 shades in matte, satin and shimmer finishes, you'll be able to create just about any look you can think of. From canary yellow to hot pink to warm neutrals, these high-pigment, creamy shadows give you vivid, crease-proof looks that'll last through your wildest Halloween parties.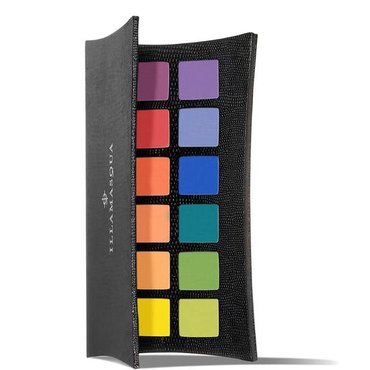 £36.99

£39.00

(6% off)
For another rainbow-filled palette, we love this kit from Illamasqua, which has twelve soft matte shades to pull off any popping eye look.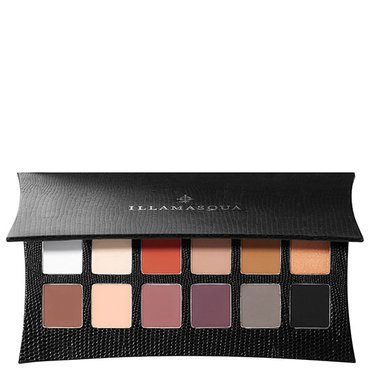 £37.99

£39.78

(5% off)
Want to go for smoky, grunge Halloween makeup? Illamasqua save the day again with theirArtistry Elemental Palette. This is filled with highly-pigmented shades which will last even when the clocks strike twelve. We recommend pairing with the ultimate eyeliner and mascara combo! Whether you're going for a witchy vibe or sultry vampire, you can achieve it with this palette.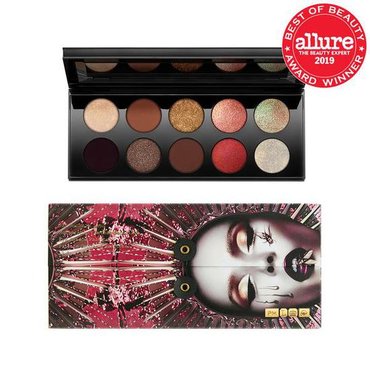 £185.00
Want to dress up as a devious devil this Halloween? We've got you covered. This dazzling palette has all the seductive red, black and copper colours you could need to create a sultry look. Whether it's a simple winged red eyeliner or a bold ruby cut crease, we're sure you can nail the red eyeshadow look this spooky party season.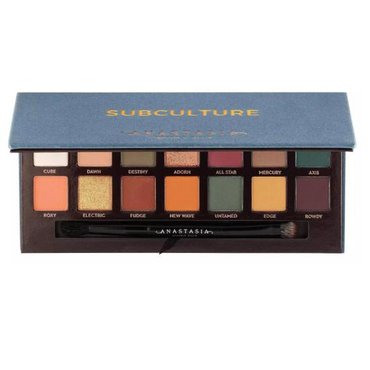 £45.00
With grungy greens and deep purples and a mix of mattes and duo chrome shades in this Anastasia Beverly Hills palette, you can play around to create some seriously daring Halloween beauty looks. Stuck for ideas? Use these colours to create a sinister rag doll.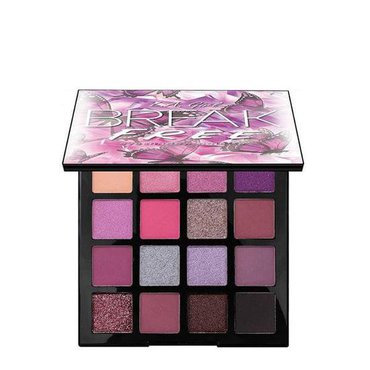 £14.02

£19.42

(28% off)
Want to dress up as wicked witch this year? Or how about mystical fortune teller? Look no further than this mesmerising offering from L.A. Girl with 16 incredible shades that blend together effortlessly. Filled with satin, matte, metallic and shimmering textures you're truly spoilt for choice.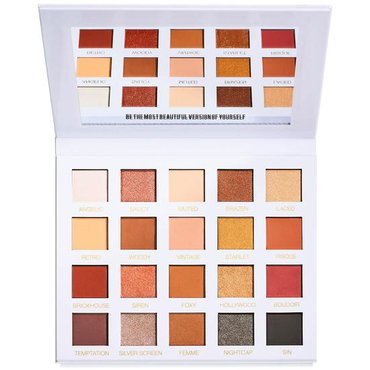 £74.34

£76.50

(3% off)
We can't talk about Halloween makeup without obviously mentioning the fan-favourite pumpkin. This delectable eyeshadow palette from Scott Barnes provides all the autumnal orange colours to help buff and blend your way to pumpkin perfection.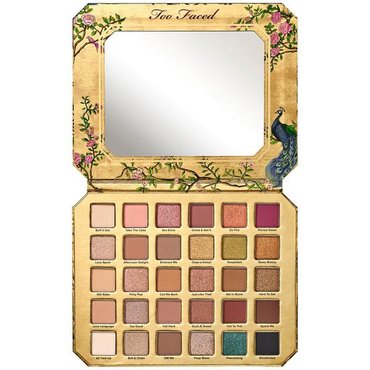 £49.99
Not every Halloween costume requires in-your-face colours. We love this palette for romantic, fantastical costumes that work with softer makeup - think flower fairy, princess, etc. The gorgeous, botanical-patterned packaging only helps you get in the dressing-up mood!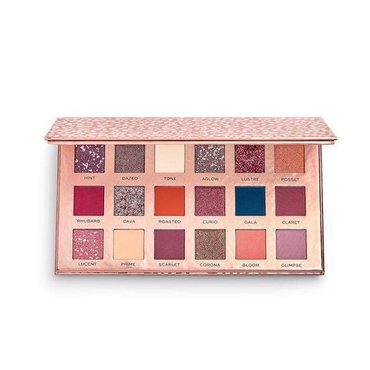 £10.50
Neutrals get a real twist in the 18-pan eyeshadow palette from Revolution, helping you achieve warm, glam looks with its range of shimmery and matte shades. You'd definitely see us using this one to create Harley Quinn eyes!
Related Categories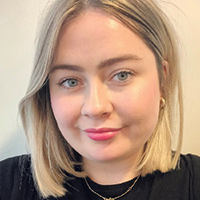 Rebecca is a content writer with over three years' experience and a keen interest in cosmetics. Cosmetify allows her to combine her blogging skills with her passion for beauty.