Halloween Eyeshadow Palettes
10 Eyeshadow Palettes to Try This Halloween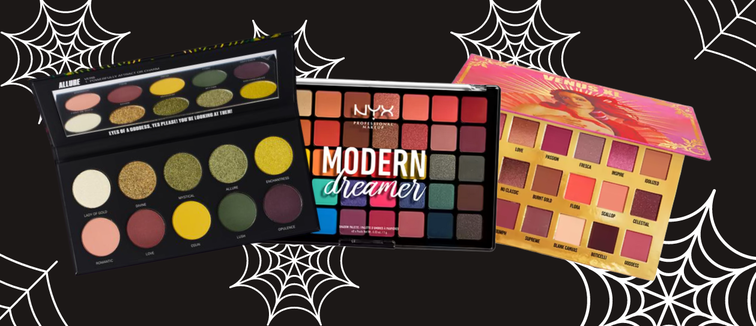 Halloween is just round the corner. Plans are being made and pumpkins are quaking in their pots. But the question is, have you got your outfit sorted? And more importantly, have you ordered your Halloween makeup? Don't panic. There's still time to get everything under control and look your very best (or worst) this upcoming spooky season.
With that in mind, we've put together our top ten Halloween eyeshadow palettes. From slime greens to ruby reds, there's every shade you'll need to create a killer look. So whether you want to be a sultry vampire or a magical mermaid, keep reading to find the best eyeshadow palette for your costume.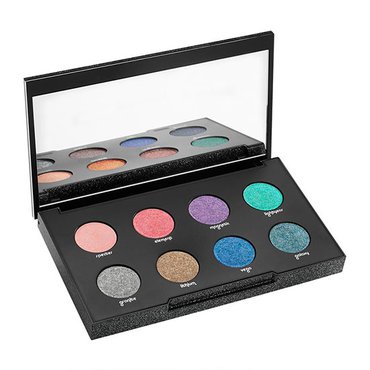 Urban Decay Moondust Palette
Add a touch of shimmer to your Halloween makeup with the Urban Decay Moondust Palette. These fantastic glittery shades are perfect for space-themed or underwater-inspired costumes. The bold pigments are long-lasting and easy to blend, which is the perfect solution for Halloween glam.
Go To Store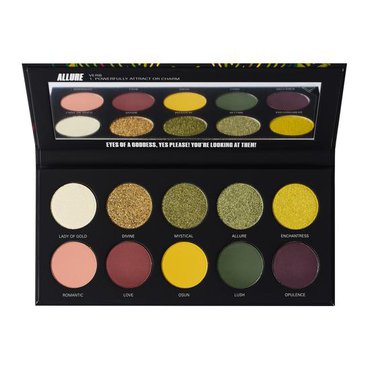 Uoma Beauty Black Magic Color Palette Allure
This glamorous palette is the perfect place to start for a mysterious and regal look. With plums, greens and yellows you can easily achieve a royally great Halloween costume. And with fragrance- and paraben-free formulations, you don't have to worry about those Halloween makeup allergy nightmares.
Go To Store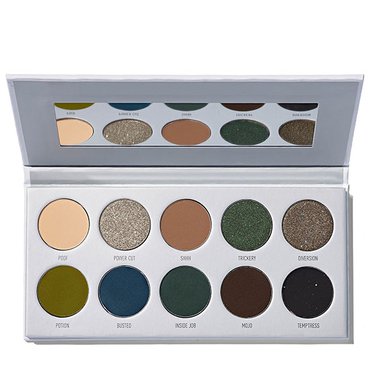 Morphe X Jaclyn Hill Dark Magic Eyeshadow Palette
This Morphe X Jaclyn Hill palette is one for the books. With grungy greens and deep blues, you can play around to create some daring Halloween beauty looks. Stuck for ideas? Use these colours to create a sinister rag doll.
Go To Store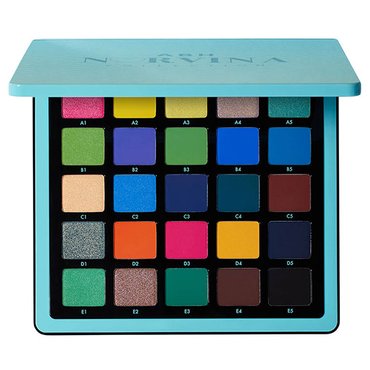 Anastasia Beverly Hills Norvina Pro Pigment Palette Vol 2
For the ultimate Halloween eyeshadow, it's got to be Anastasia Beverly Hills. This wonder product has all the bold colours you could ever need for your weird and wonderful ideas. And with creamy pigments, the shadows feel great as well as offering the best colour payoff.

Go To Store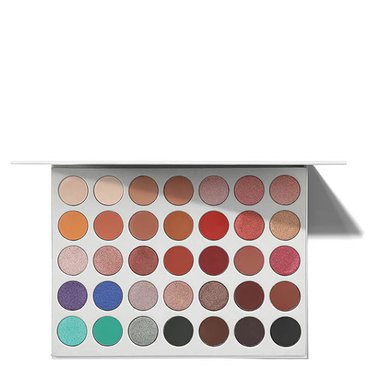 Morphe The Jaclyn Hill Eyeshadow Palette
There are limitless possibilities when it comes to yet another Morphe palette. With a whopping 35 shades, there's a colour to suit every spooky look, from reds for a devilish demon and greens for a mesmerising mermaid to dark browns for a wild werewolf. No matter your preference, you won't be stuck with this must-have palette.
Go To Store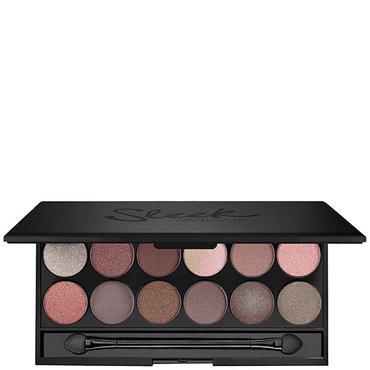 Sleek MakeUP I Divine Palette Goodnight Sweetheart 13.2g
Want to go for smoky, grunge Halloween makeup? Look no further than the super affordable Sleek MakeUP I Divine Eyeshadow Palette. This is filled with highly-pigmented shades, which will last even when the clocks strike twelve. Whether you're going for a witchy vibe or sultry vampire, you can achieve it with this palette.
Go To Store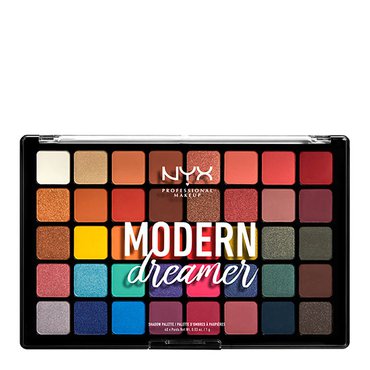 NYX Professional Makeup Modern Dreamer Eyeshadow Palette
Have fun this spooky season with the NYX palette. With bold blues, pinks and yellows, what more could you possibly need or want? These satin, matte and foil shadows are easy to apply, buff out and blend. Play around and see what shimmering, glimmering and shining looks you can come up with.
Go To Store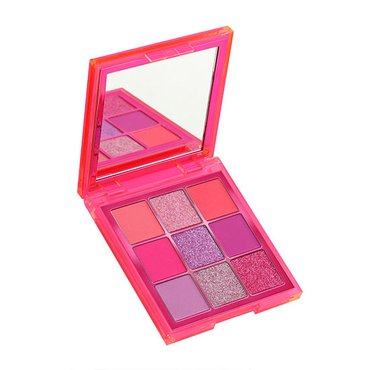 Huda Beauty Obsessions Eyeshadow Palette Neon Pink
Be pretty in pink this Halloween with the gorgeous Huda Beauty Neon Pink palette. From shimmering shadows to sparkly metallics, these formulas are the best place to start for daring looks. Whether it's a magical unicorn or a glam fairy princess, the possibilities are endless. Plus, with unmatched staying power you can be sure your iconic makeup will impress all night long.
Go To Store
Huda Beauty Obsessions Eyeshadow Palette Emerald
So good the brand needs to be mentioned twice, Huda Beauty delivers again with the Obsessions Eyeshadow Palette in emerald. This gorgeous palette is a must-have all year round, but works perfectly at Halloween. Think creature from the black lagoon or a slime-tastic alien. Whatever gorgeous or gruesome look you go for, your friends are sure to be green with envy.
Go To Store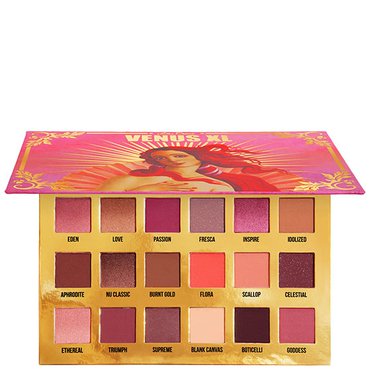 Lime Crime Venus XL Eyeshadow Palette
Want to dress up as a devious devil this Halloween? We've got you covered. This dazzling Lime Crime palette has all the seductive red, pink and peach colours you could need to create a sultry look. Whether it's a simple winged red eyeliner or a bold ruby cut crease, we're sure you can nail the red eyeshadow look this spooky party season.
Go To Store
Related Categories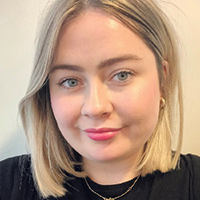 A skincare obsessive who is desperately seeking the perfect serum. Big brows, big lashes and a flush of blush is my go-to look.