A Guide to Finding Your Next Byredo Scent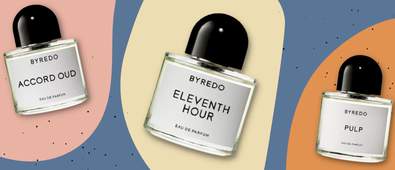 Lacking a little inspo when it comes to your scent wardrobe? Don't worry, we've got just the thing to rejuvenate the senses. Below, we've rounded up all of our favourite Byredo perfumes and body care essentials to elevate your fragrance range. This guide is ideal for those that have not yet invested with the brand and require a little extra help when it comes to finding the perfect scent.
Byredo Bal D'Afrique:
Byredo have mastered the art of creating culturally cool fragrances that marry a plethora of unique aromas, and their Bal D'Afrique range is perhaps the most unique and inviting of all. Blending the charisma, colour and vivacity of Africa with the ultra-chic style synonymous with Parisians, it's a fragrance that combines two distinctive aromas.
Of course, the Bal D'Afrique isn't just about fragrances: the diverse collection also contains luxurious body lotions, soothing body creams and freshly scented hand creams to bring the aura of Paris in the 1920's into your bathroom routine.
For gorgeous textures, a casually-cool bottle design and rare ingredients, embrace the synergy of Byredo's most striking selection.
Byredo Gypsy Water:
Immerse yourself in the carefree wonder of Romani culture with this colourful range full of character. Made to inspire a nomadic sense of adventure, the selection of fragrances, body lotions and hair perfumes evokes a rejuvenating scent all over your body.
Earthy accords of sandalwood, pine needle and amber freely blend with striking citrus notes for a truly unique scent. Whether you spritz your skin with the distinct taste of the eau de parfum, lather your body with the luxurious texture of the lotion or lace your hair with the gorgeous aromas of the hair perfume, Gypsy Water breathes life into your routine with every product.
Made to stand out against a saturated market littered in bland and plain fragrances, Gypsy Water is Byredo's standout selection - explore below to find your signature scent.
Byredo Mojave Ghost:
Mojave Ghost signifies many things: success in the face of adversity, unexpected beauty against all the odds, breathtaking natural wonder amidst adverse conditions. The range is inspired by the endless beauty of the Mojave Desert and the defiant plants and flowers that decorate the landscape.
You're probably wondering what the scent of defiant beauty smells like: it's underpinned by a heart note of musky ambrette, a sensual centre that's complemented by the refreshing tones of Jamaican Nesberry and Powdery Violet. Each product in this deluxe range is laced with the same aromatic blend, from the luscious body lotions to the exuberant perfumes.
Byredo Body Care:
Lace your skin with the invigorating aromas synonymous with Byredo, decorate your bathroom with the stylish design of the bottles and enjoy the rich foamy feel of their body care collection.
Whether it's a luscious hand lotion to soften your mitts, a body cream to leave you feeling sleek and smooth or a hydrating body lotion, you can find it here in this stellar selection. Enjoy the rich textures and scintillating scents as you indulge in a truly luxurious body care routine.
Explore the deluxe selection to treat your body to a soothing pampering session.
Byredo Bath & Shower:
Enliven your shower routine or add a soothing sensuality to your bathing sessions with the aromatic collection of luxury products from Byredo. The lavish brand have become synonymous with rare and unique aromas, combining enchanting scents from around the world.
Breathe life into your showers with an invigorating burst of floral and fruity notes or soothe your late-night baths with a stream of calming woody and sensual accords. The flurry of captivating flavours are complemented by the luxurious textures of each body wash, soap and hand wash. Treat your skin to the rich lather of the body washes and treat your nose to the gorgeous aromas for an indulgent sensory experience.
Byredo Women's Perfume:
Byredo know how to decorate an occasion with the perfect scent. Their diverse and versatile selection is saturated with unique and exotic notes that represent myriad cultures across the globe. Find the seductive scent for a romantic evening, an uplifting aroma to accompany a carefree afternoon in the peak of summer or a warming perfume to take you into the gentle hum of a cosy night in.
Founded by traveller and explorer, Ben Gorham, the luxury range is comprised of the finest raw materials to lace your skin with the scent of chic elegance. Modern yet timeless, their deluxe collection has a scent for every season, time and person.
Still not found what you're looking for? Try out our Ultimate Guide to Finding Your Signature Scent to discover more fragrance inspo! Also, make sure to browse our perfume sale to find offers on your favourite scents. Thank us later!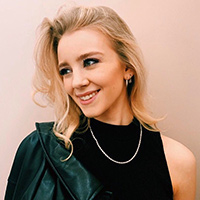 With five years' experience under her belt, Ellie has worked alongside a range of highly regarded makeup artists, giving her a real insight into what consumers should be spending their money on.