A Guide to Dry Body Brushing
Everything You Need to Know About Dry Body Brushing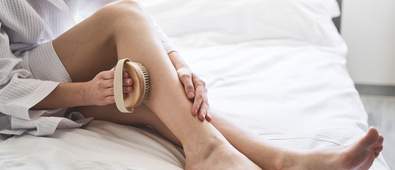 Forget the sponges, the loofahs and the cloths, dry body brushes are the bath and shower accessory that'll elevate your self-care routine like no other.
We know that in comparison to our super-duper battery-operated LED cleansing brushes, dry body brushes look like they've come from the ice age. But you shouldn't snub them just yet, as they deliver nothing but a host of beautifying benefits – that wise old saying of 'don't fix what's not broken' springs to mind.
From buffing and detoxing skin to stimulating circulation and encouraging lymph node drainage, dry body brushing is the secret to strong, healthy and youthful skin. Want to give it a go? Find out everything you need to know as we answer Google's most frequently asked questions, as well as provide some stellar product suggestions.
What are some dry body brushing benefits?
Body brushing brings forth a whole host of benefits that help to sculpt and soften your body for the lust-worthy results you deserve.
So, why should you incorporate dry brushing into your routine? The main body brushing benefits worth focusing on include eliminating dead skin cells, enhancing blood circulation, rejuvenating the nervous system, cleansing of the lymphatic system and promoting a more even distribution of fat cells (see, we told you it does a lot!). When you dry brush your skin, you are helping to improve blood circulation, which works hand-in-hand with encouraging the lymphatic system to drain out unwanted toxins.
To summarise, you can expect softer skin with a smoother-looking surface, which brings us nicely onto out next question.
Can using a dry body brush reduce cellulite?
It's important to note that dry body brushing won't completely rid your legs of cellulite, but it can definitely help with the severity of it. Using a dry body brush can help to massage the subcutaneous adipose tissue (a connective tissue that is in charge of where fat is stored) and break down the toxins that are causing those pesky pileups of fat, otherwise known as cellulite. By breaking the toxins down, the skin and other vital organs (such as the kidneys) can filter out these unwanted toxins for a smoother finish. As with everything, a healthy and balanced diet teamed with exercise is recommended for the most effective results.
Can I use a dry body brush on sensitive skin?
You may want to be extra careful when dry brushing on sensitive, dry skin. If you suffer from eczema or psoriasis, then regular dry brushing will most likely do more harm than good.
Over-brushing your body can lead to dried out, irritated skin that feels uncomfortable and looks sore. Before you start brushing, try doing a test patch on your skin to see how it feels. Remember, dry brushing should feel good, so if you're experiencing any discomfort then you may want to hold off.
How do I use a dry body brush?
First you want to find your perfect dry body brush, whether that be a natural boar bristle brush – synthetic fibres work well if you're vegan – a long handle option or a short handle option. Strip down before a shower and with a medium pressure, massage the brush over dry skin. Long strokes are best for draining lymph fluid, whilst small circular motions are great for buffing away dead skin, especially around your joints. You should start at the feet and move upwards towards your torso, chest and neck.
Once you have brushed your entire body, you can take a shower as usual to help wash away the dead skin cells that have come loose. Skip the scrubs and loofahs, as your skin is already thoroughly exfoliated. After you have showered, slather yourself in your favourite body moisturiser or oil to lock in that all-important hydration.
What is the best dry body brush?
There's a variety of body brushes up for grabs, all of which help you buff, smooth and detox skin. From full body brushes to facial brushes and nail brushes; short handles to long handles that help you get to those hard-to-reach areas, as well as natural bristle brushes and synthetic brushes for vegans. Whatever your preference, there's a dry body brush to suit.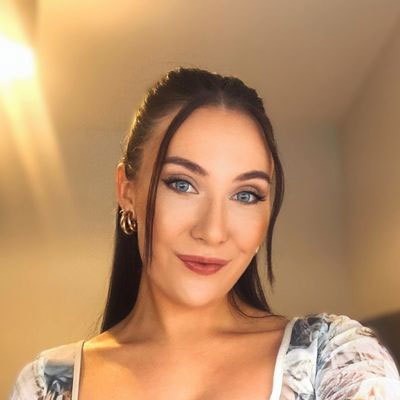 Carly is a beauty editor at Cosmetify and has been a part of our family for three years. She has over five years of experience in health, beauty and wellness writing.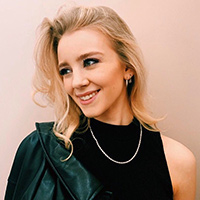 With five years' experience under her belt, Ellie has worked alongside a range of highly regarded makeup artists, giving her a real insight into what consumers should be spending their money on.