A Guide to the Best Liz Earle Products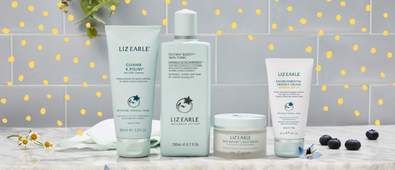 Using only the best naturally active ingredients, Liz Earle has created a range of complexion-enhancing essentials that helps all skin types to look and feel their best. But, with so many ranges to choose from, where's a gal supposed to start?!

We've organised the brand's best-sellers into ranges to help you uncover your next skin care bestie. And yes, of course their iconic Liz Earle Cleanse & Polish is featured.
Liz Earle Cleanser & Toner Range:
Having won countless awards for their iconic Cleanse & Polish Hot Cloth Cleanser, Liz Earle have earned the trust of thousands everywhere when it comes to removing dirt, grime and makeup from the visage.
This British beauty essential put Liz Earle on the map, which has subsequently led women to discover just how brilliant the use of botanicals can be within skin care. Today, the brand has extended the Hot Cloth Cleanser original into a variety of varying formulations that target the most common skin woes.
Their toner acts as a follow-up step to prolong that fresh-faced feeling, ensuring that skin is kept feeling revitalised and nourished all day long.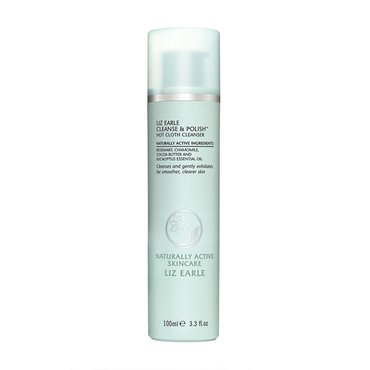 £17.00
This coveted cleanser has ruled supreme for many years and does not plan on giving up the crown any time soon.
The Liz Earle Cleanse & Polish Hot Cloth Cleanser is the iconic skin care staple that your skin is crying out for. This multi award-winning cleanser treats your complexion to a gentle yet thorough cleansing action that doesn't disturb the skin's natural balance. Made using a range of botanical extracts, this epic formulation smooths, softens and hydrates the skin for glow-inducing results.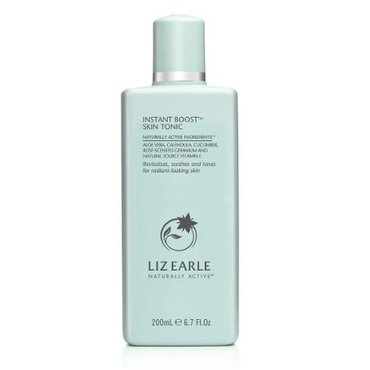 £16.00
Keep your post-cleanse glow alive with the Liz Earle Instant Boost Skin Tonic Spritzer.
Tailored to suit all skin types, this softening toner works to refresh, soothe and revitalise the appearance of your complexion while keeping it feeling comfortably hydrated. The alcohol-free formula is suitable for even the most sensitive of skin types and contains a blend of soothing ingredients to reduce the appearance of redness and irritation.
Aloe vera, calendula, chamomile and cucumber work together in perfect harmony to relieve the skin from any uncomfortable sensations, while the antioxidant vitamin E helps to protect the complexion.
Liz Earle Moisturiser Range:
Catering to each and every skin type, Liz Earle's moisturiser range ensures that all complexions are kept happy, healthy and radiant.
From lightweight gels to heavier creams, finding the perfect hydrating solution has never been so easy. With a variety of different formulations to choose from, you can alter your skin care routine to tie in with the changing seasons for all-year-round hydration.
Better still, some moisturisers have been made without fragrances to cater to even the most sensitive of skin types, meaning there is no excuse to keep your complexion feeling properly nourished. Discover the perfect formulation today to unlock the secret behind happier skin.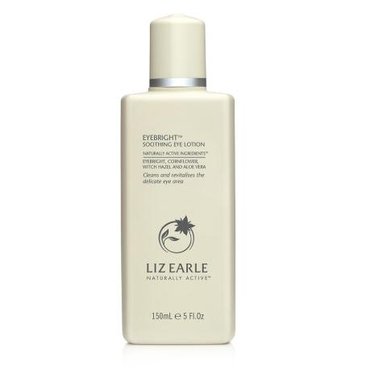 £17.00
Banish the sight of tired-looking eyes with a truly comforting formula from Liz Earle.
The Liz Earle Eyebright Soothing Eye Lotion instantly diminishes the look of tired, puffy eyes by imparting a wash of refreshing and revitalising action. This non-oily formulation sinks easily in and gets to work on the delicate skin that surrounds the eyes.
Naturally active ingredients grace the formula to soothe and refresh. Witch hazel, aloe vera and cornflower all team together minimise the appearance of fatigue.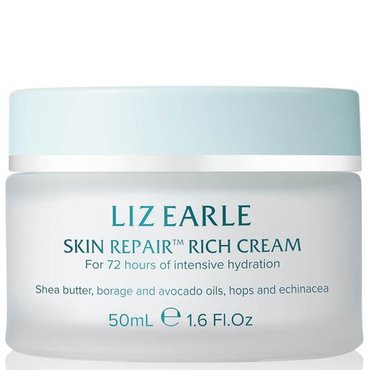 £25.00
Opt for something a little richer with the Liz Earle Skin Repair Rich Cream.
Ideal for the colder months, this gloriously creamy formula delivers 72 hours of intensive hydration to comfort dry and sensitive skin types.
Nourishing shea butter provides a shield of hydration that stops the skin from feeling tight or uncomfortable, while a blend of borage oil and avocado oil softens and feeds the complexion. This is topped off with a mix of soothing echinacea, toning hops and natural source vitamin E for long-lasting antioxidant protection.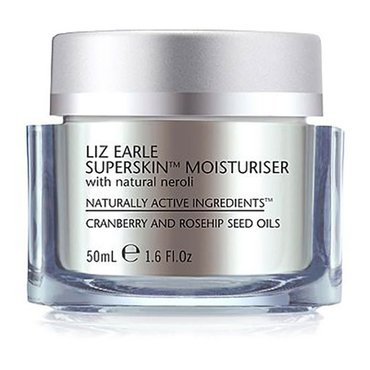 £34.40

£43.00

(20% off)
Meet your skin care hero.
The Liz Earle Superskin Moisturiser With Natural Neroli is perfect for everyday use, gracing the skin with a calming and anti-inflammatory action. Perfect for those that lust after a healthy dosage of hydration, this moisturiser helps the skin to self-heal and remain irritant-free after the likes of showering.
Liz Earle Superskin™ Range:
This pro-ageing range has been created with older skin types in mind, ensuring that an extra dosage of radiance and skin-loving action is provided. Targeting the likes of fine lines, wrinkles and loss of elasticity, the range works to beautify and firm with each use, revealing a smooth, youthful glow.
From potent face serums to everyday moisturisers, the Superskin™range has everything you could possibly need to help turn back the clock on your complexion. Our favourite product from this line-up is the Liz Earle Superskin Moisturiser With Natural Neroli, which delivers an extra blanket of nourishment throughout the day.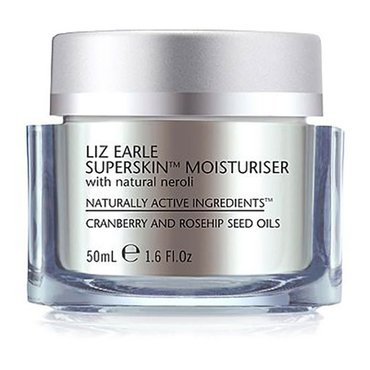 £34.40

£43.00

(20% off)
Luxury, encapsulated. The Liz Earle Superskin Moisturiser With Natural Neroli is a fast-acting remedy that fights off the tell-tale signs of ageing.
Imparting an unparalleled luminosity upon all complexions, this powerful moisturiser harnesses the potency of plant-derived ingredients to deliver a long-lasting surge of hydration.
Toning pomegranate flower extract is combined with the pure plant oils of cranberry, rosehip and British borage to lock in moisture. This restorative cream tackles the likes of fine lines and wrinkles, reducing their appearance for a revived and youthful look.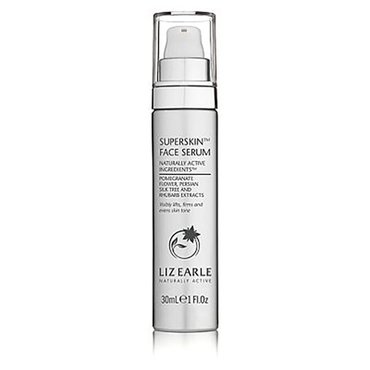 £36.00

£48.00

(25% off)
Harness the sheer power of Mother Nature and unlock the secret behind a timeless, youthful complexion.
Working to lift, tone, firm and plump, this omnipotent serum ensures that your visage is kept looking and feeling its best at all times. Filling out the look of fine lines, this serum is to be applied prior to moisturising to ensure the best results possible.
Its lightweight formula contains the likes of Persian silk tree extract to even out textured skin tones, while pomegranate flower lifts and firms. Finally, rhubarb extract is included to plump out fine lines and add a pop of radiance.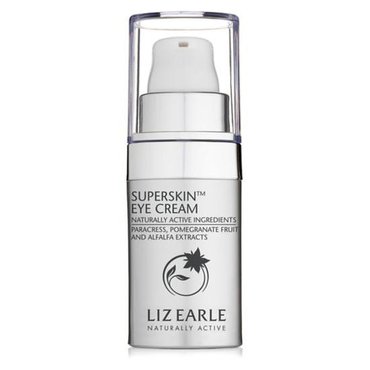 £40.00
Treat the delicate skin surrounding your eyes with a veil of skin-loving comfort. The Liz Earle Superskin Eye Cream is made using a pro-ageing formulation that specifically tackles the likes of sagging skin, fine lines and wrinkles.
This soothing formula is powered by plant-based ingredients such as cranberry, rosehip and British borage to nourish skin and fill out fine lines. Brightening up dark circles and reducing puffiness, this powerful formula also contains green tea extract and alfalfa to release a truly beautifying filter around the eyes.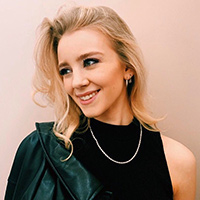 With five years' experience under her belt, Ellie has worked alongside a range of highly regarded makeup artists, giving her a real insight into what consumers should be spending their money on.