Best Chantecaille Products
A Guide to the Best Chantecaille Products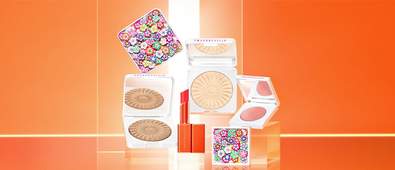 Chantecaille is the flower-inspired beauty brand that supplies its loyal fanbase with a diverse selection of skin care and makeup essentials. Loved for their inclusion of pure ingredients and botanical extracts, Chantecaille have made it their mission to provide a range of results-driven products that cater to all ages and genders.
With that in mind, we've listed their most popular products and ranges to help you find your next match made in heaven.
Chantecaille Skin Care:
Chantecaille skin care is a step above the rest, thanks to their forward-thinking, botanical-based products. Discover goodies such as tinted moisturisers, healing face masks and nourishing facial cleansers. They have everything you need and more to ensure healthy-looking, glowing and rejuvenated skin.
In fact, each item utilises the power of flowers to nourish, hydrate and protect your precious complexion. And all products are free from nasties, like phthalates, mineral oils, palm oil, GMOs and petrolatum, so you can rest assured they are all suitable for a range of skin types. Better still, Chantecaille are also an entirely cruelty-free and vegan-friendly brand.
Chantecaille Makeup:
Update your makeup regime with luxury beauty products from the outstanding and world renowned Chantecaille. Their line of makeup products contains everything from foundations to mascaras, helping you achieve modern, natural and elegant makeup looks.
Made with the utmost care and detail, Chantecaille use only high-quality botanical ingredients and advancing technology. With over 30 years of experience in the industry, the family behind Chantecaille promise to deliver a range of innovative makeup solutions. Expect an array of colours, textures and formats that seamlessly fit into your daily life and regular routines.
Chantecaille Bio Lifting Collection:
Take your skin care to the next level with the Bio Lifting collection. This particular line of skin care products targets the signs of ageing, like fine lines, deep-set wrinkles, dark circles and dullness. The nourishing components help lift, firm and plump the skin, ensuring a youthful, rejuvenated and glowing complexion.
Chantecaille use their innovative botanical ingredient list to ensure their range of products continually deliver nurturing and healing results. They use science-backed formulations and the power of plants to soothe the skin, with anti-inflammatory and protective properties.
Suitable for all skin types, but especially mature, dry and dull complexions.
If you're still lusting after some more makeup inspo, check out our The Best Dewy Foundations for Glowing Skin
Related Categories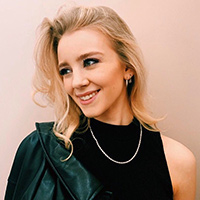 With five years' experience under her belt, Ellie has worked alongside a range of highly regarded makeup artists, giving her a real insight into what consumers should be spending their money on.