Top Female-Owned Beauty Brands
Female-Owned Beauty Brands to Support this International Women's Day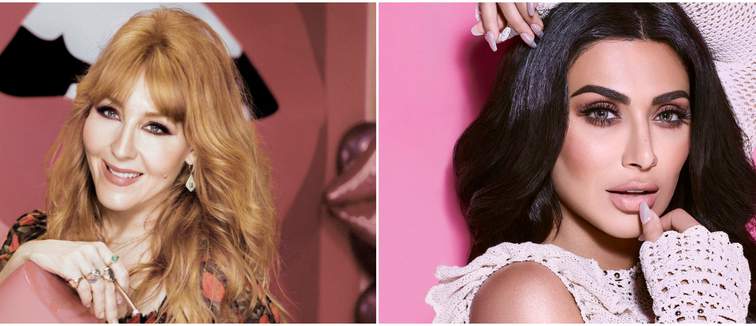 I think it's fair to say that the cosmetics industry has a primary focus on appealing to women, targeting us with 'does-it-all' formulas, pretty packaging and a promise that we will never suffer from lack-lustre skin if we just keep investing in their products. So, with that in mind, you'd think that the majority of beauty brands are female-led and innovated by savvy, in-the-know business women, right? Unfortunately not.
When doing a little background research, we came across a stat from LedBetter's most recent Gender Equality Index that stated 71 percent of leadership roles within the beauty industry are held by men.
With International Women's Day fast approaching, we decided to round up a list of the most iconic beauty brands that have been formed by incredibly inspiring women that you can invest in and show support towards. While splurging out on an extra eyeshadow palette isn't the most ground-breaking way to show support on March 8th, being aware of self-made female founders can never go amiss, especially in a market that is oversaturated with a male presence.
1. Drunk Elephant
Founded by Tiffany Masterson, Drunk Elephant has become a fast success that has won over the hearts of both men and women everywhere with their classic skin care formulations.
Tiffany first created the brand when trying to solve her own skin woes, suffering from sensitive and irritable skin. Producing her own fragrance-free and natural remedies, Tiffany's creations soon became a roaring success, forming the now cult-followed brand.
2. Charlotte Tilbury
Having worked as a makeup artist for the rich and famous, Charlotte Tilbury has collected a wealth of knowledge and insider secrets when it comes to achieving a flawless complexion. Bottling up this experience, Charlotte soon created a worldwide beauty empire that is a leading brand within the beauty hemisphere, shaking up the industry one foundation at a time.
3. OUAI
Fed up and overwhelmed with the sheer amount of hair care products on the market, OUAI founder Jen Atkin decided enough was enough, taking matters into her own hands. Listening to her loyal followers and combining her extensive hair care insight, Jen went about creating an array of products that were both cool and curated, catering to the modern-day woman. Today, OUAI is one of the leading and most sought-after hair care brands that sells simple, affordable yet luxurious solutions for everyday hair concerns.
4. Honest Beauty
With a heavy focus around brand transparency and responsible products, Honest Beauty is a name worth knowing about. Born from the brain of Jessica Alba, Honest Beauty is a luxe yet conscious beauty brand that is gaining worldwide attention due to its intelligent products and natural ingredients.
5. Huda Beauty
Having studied finance at university, Huda Kattan did not foresee owning a cosmetics brand – despite her undying love for makeup. After being made redundant from her job in finance, Huda turned her attention to beauty, studying makeup which then led to her working with incredible makeup artists and brands. This paired with Huda's beauty blog is what formed the beginning of her now global beauty empire.
6. Sigma Beauty
Molecular bacteriologist and civil engineer Simone Xavier is the brains behind our favourite brush brand Sigma Beauty, injecting pure dedication, originality and intelligence into every design. Her pilot brush set soon went down a storm, leading to her owning one of the most successful beauty brush brands on the market.
7. beautyblender
Only a beauty boss like Rea Ann Silva could design and create such an innovative and time-saving tool. The beautyblender sponge is now a weapon of choice for both professionals and amateurs alike, helping to smooth out foundation lines for a totally flawless finish.
8. Beauty Bakerie
Her passion for makeup paired with her entrepreneurial drive saw Nicole Cashmere, Beauty Bakerie's CEO, cook up a range of aesthetically pleasing products. Made from a place of positivity and mindfulness, Beauty Bakerie is the go-to brand for playful cosmetics that enhance and beautify your complexion.
9. Fenty Beauty
How could we write this list without mention the #girlboss that is Rihanna. She's conquered both the music and fashion industries and shows no sign of slowing down as she wins over the beauty world with her extensive shade ranges and ingenious formulations.
10. PAI
This British-born skin care company is the brainchild of Sarah Brown who is a strong advocate of using natural ingredients to treat common skin care conditions. Wanting a product that was simple, effective and kind to her skin, Sarah took it upon herself to create a range of skin-enhancing products that alleviate the symptoms of dry skin and eczema.