The Face Massage Rollers You Need In Your Life ASAP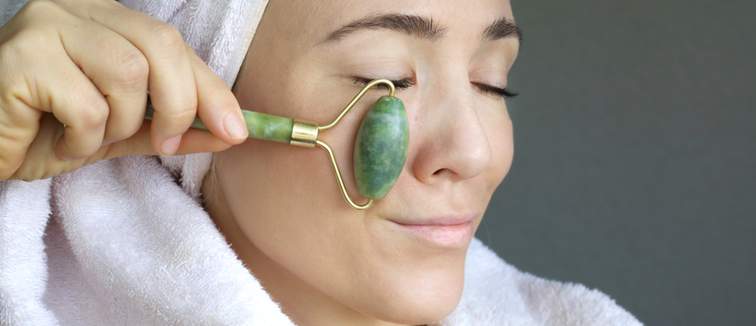 Face massage rollers? Who needs them, eh? Turns out, all of us.
If you haven't already jumped on the bandwagon, then it's about time! Whether it's supermodels, pop stars or the beauty obsessed here at Cosmetify, we're all for the amazing benefits of at-home facial rollers.
Not only can they improve the texture and appearance of your skin, but they can also help you unwind and destress at the end of a long day - the perfect pamper ritual if you will. And to get you started, here's our rundown of the best face rollers and products you need in your life right now!
Why use a face roller
So, what's all the buzz about? The list is long, but one of the main reasons skincare fanatics love this little tool is because it helps ease tension, relax muscles and even drain toxins from the skin. In fact, it de-puffs, re-plumps and re-tones your complexion with a few simple swipes.
How you ask? Well, the process of upward rolling helps drain any lymphatic fluid, which holds on to toxins. By massaging certain areas – the jawline, the temples, under-eyes and cheekbones – you are encouraging circulation and relaxing your facial muscles. This helps ease headaches, jaw pains and even rejuvenates tired skin.
And if that wasn't enough, face massage rollers can also help activate skincare ingredients. The process of massaging oil, serums and creams deep into the surface of the skin ensures they fully absorb. This leaves you feeling fresh faced and silky smooth.
Stress-buster and skin-booster all in one? Yes please.
The best face massage tools
Not sure which face roller to choose? Do not worry my friend. Take a look at these beauties…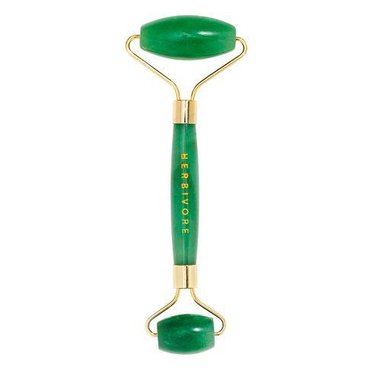 Herbivore Jade Facial Roller
Of course, we couldn't talk about facial massages without mentioning the trusty jade face roller. This one from Herbivore is a fan favourite. Jade is said to be a precious stone that brings healing, purity and soothing energy. Use the larger roller in upwards motions across the jawline and cheekbones. Then use the smaller side around the contours of the eyes.
Go To Store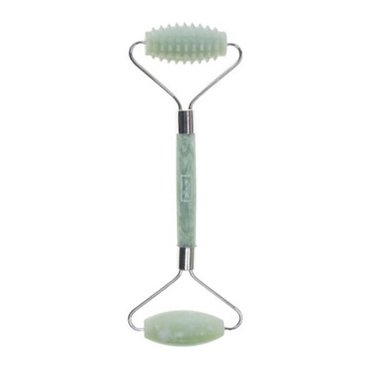 Province Apothecary Dual Action Jade Roller
The jade roller from Province Apothecary is also a must-have. The dual-ended roller has one smooth, polished side and one textured end. Each one helps revitalise the skin and give you the healthy-looking, glowy complexion you're after. Top tip: before using, pop the roller in the fridge so it feels extra soothing on the skin.
Go To Store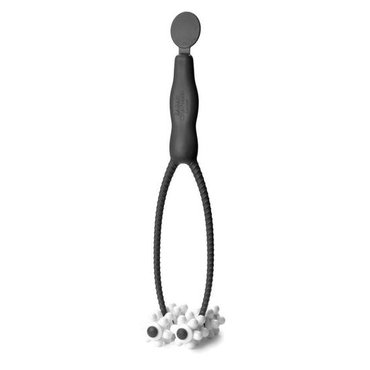 Sarah Chapman The Facialift
This contraption might seem scary, but with a little know how you can give yourself the perfect at-home facial. The wishbone handle has eight rotating heads with massaging nodules, which shape and tone the skin. The gentle pressure mimics a face massage, which feels super relaxing after a hard day in the office.
Go To Store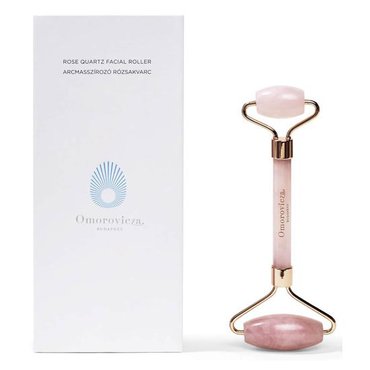 Omorovicza Rose Quartz Facial Roller
Rose quartz signifies inner healing, peace and love. Incorporate this energy in your daily skincare routine using the rose quartz face roller from the award-winning Omorovicza. This gemstone helps reduce puffiness and smooth away any fine lines or wrinkles. Also it doesn't hurt that it looks pretty on your bedside table.
Go To Store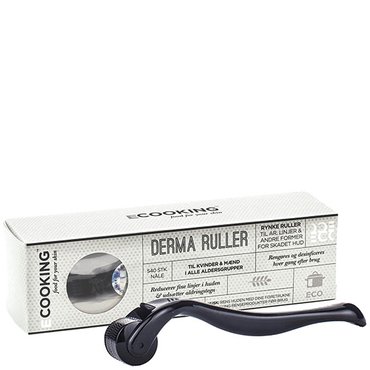 Ecooking Derma Roller 540 Needles
This may seem daunting, but this handy tool is the secret to clearer, youthful skin. Micro-needling helps stimulate collagen and is used by the likes of Kim Kardashian. The derma roller gently adds pressure to the skin, which helps tackle fine lines, acne scars and enlarged pores.
Go To Store
How to use face rollers
Face rollers work well with all types of skincare goodies. However, they're really great at massaging oils, serums and sheet masks into the skin. Here are a few our of Cosmetify favourites: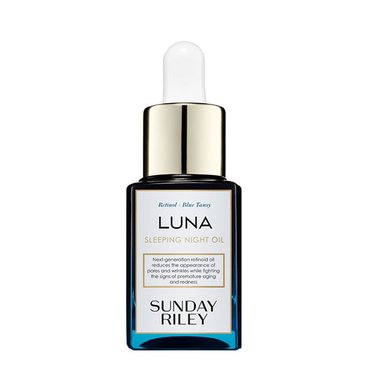 Sunday Riley Luna Sleeping Night Oil
This luxury oil makes your night time routine extra glam. Add a few drops to your skin and gently massage using your face roller in upward motions. This ensures the blend of oils and blue tansy get to work improving hydration and signs of aging.
Go To Store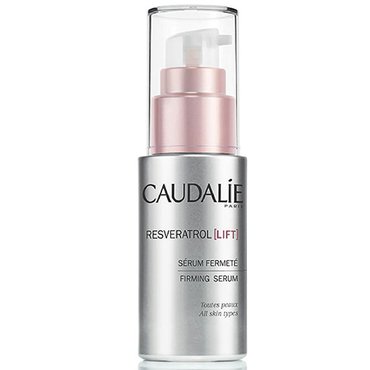 Caudalie Resveratrol Lift Firming Serum
This anti-aging serum is perfect paired with a jade face roller as it helps improve the skin's texture. Think fresh, firm and smooth skin all day long.
Go To Store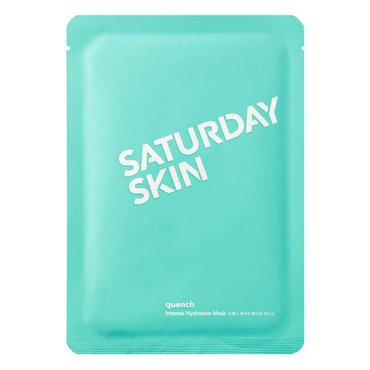 Saturday Skin Quench Intense Hydration Mask
Gently glide your rose quartz roller over your sheet mask in upward movements. This helps the moisture-boosting hyaluronic acid, aloe vera and watermelon extracts soak into the skin.
Go To Store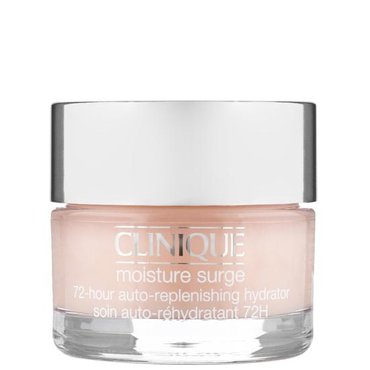 Clinique Moisture Surge 72-Hour Auto Replenishing Hydrator
Work this extra hydrating formula into your skin using your new, fancy face roller. Not only does it leave your skin feeling soft and smooth all day long, but it helps plump up your complexion. It's the perfect pre-makeup prep.
Go To Store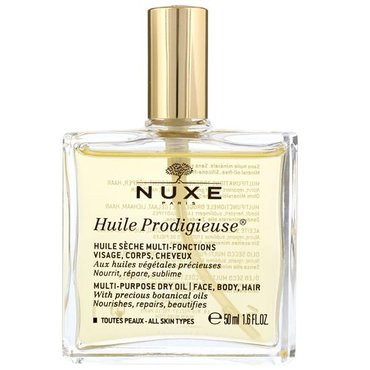 Nuxe Huile Prodigieuse Multi Usage Dry Oil
This well-loved face oil is an all-rounder and works perfectly with face massage tools. It has anti-aging effects and leaves skin feeling youthful and radiant. We're a huge fan of this dry oil and have even raved about the skin clearing properties here.
Go To Store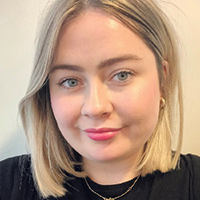 A skincare obsessive who is desperately seeking the perfect serum. Big brows, big lashes and a flush of blush is my go-to look.