Best Body Toning Treatments
Our Essential Guide to the Best Body Toning Treatments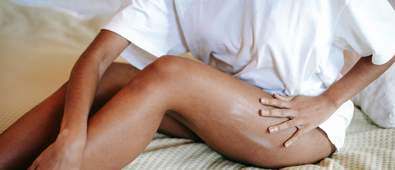 We all have areas of our bodies we want to either tone up or give some extra TLC and that's completely normal. While our first suggestion is always going to be to grow to love your beautiful body, we understand a little body care treatment may help you feel more comfortable in your skin.
That's why we've put together this handy guide of your frequently asked questions when it comes to all things concerned with cellulite, body treatments and toning products. We've even added a few of our favourite goodies in to help boost your body care collection.
Take a look…
How do I get rid of cellulite?
There is no sure way to get rid of cellulite permanently – even the most expensive Harley Street treatments have a shelf life of around 6-12 months, which is why acceptance really is the best tool. However, there are things you can do to lessen the severity of its appearance which may help those that really despise its appearance.
First and foremost, a healthy and balanced diet paired with exercise is the best way to naturally diminish the look of cellulite, but, firming up the skin and regulating blood circulation through dry brushing has also proven to be a significant treatment.
To summarise, maintaining an active lifestyle with wholesome foods, teamed with regular dry brushing and moisturisation may be able to reduce the appearance of cellulite.
What causes cellulite?
There are a multitude of things that can cause cellulite, but it's important to know that it is totally normal. The main things that can cause cellulite include hormones, genetic predisposition and/or an unhealthy lifestyle.
In a lot of cases, where you retain fat is hereditary. So, for example, if your mother had weak connective tissues then you're more likely going to have that trait passed onto you. Equally, hormones and the contraceptive pill can also affect where you hold fat. As expected, a diet that is high in saturated fats and other unhealthy lifestyle choices such as smoking and drinking alcohol will aggravate the severity of cellulite.
What kind of cellulite treatments are there?
This depends on how much money you are willing to spend. There are certain treatments that take place in specialised clinics, such as cryolipolysis, acoustic wave therapy and laser/radiofrequency which have a longer lasting and more visible effect.
However, for those of us that can't afford high-priced surgery, there are other treatments to explore. The most successful at-home treatment appears to be dry body brushing, as that stimulates the lymphatic system to drain out toxins. Topical creams and massagers can also be used to try and lessen the appearance of cellulite. Other treatments that don't focus on a product include practising a healthier and more active lifestyle.
Are cellulite creams better than dry brushing?
Again, this can totally depend on the individual. However, a BBC show titled 'The Truth About Looking Good' showed that dry brushing had a more successful result than caffeine creams when it came to reducing its appearance.
The show's test group reported that daily dry body brushing resulted in an improvement of around 26%, whereas the caffeine creams came in with a 15% improvement rate. Overall, it is best to try out each product for yourself and see which works best for you. Each and every individual body is different, which is why taking the time to get to know your physique is important.
How often should I apply body firming cream?
If you want to maximise the process, you should apply body firming cream twice a day, once in the morning and once in the evening. Obviously, apply the cream to the specific areas you want to concentrate on, whether that's your thighs, abdomen or arms.
If you want to target cellulite or loose skin after weight loss, it might be worth applying firming cream three times a day to produce effective results. After a couple of weeks, you should start to notice a huge difference in the tightness of your skin.
Although firming creams help tighten and firm the skin, they aren't miracle creams that can do it all by themselves. Regular exercise and healthy eating can also help to maintain toned skin.
What are the best body firming products?
Many brands offer deluxe firming lotions for affordable prices. Omorovicza, This Works and Clarins offer firming lotions at the higher end of the price range, ranging between £30-40. They are worth the extra bit of cash, tailoring their lotions to specific parts of the body that are usually most affected by loose skin, stretch marks or cellulite.
You can get nourishing and effective firming lotions for more affordable prices: Philosophy, Trilogy and Sisley deliver top-calibre products for less than £20, creating formulas that are rich in skin loving nutrients. Whatever brand you go for, make sure you purchase a firming lotion which guarantees to moisturise the skin and add tonage.
Skin rich in moisture is the secret to adding tone and tightness, so make sure you to keep your complexion fully hydrated.
How to apply body firming lotion?
Applying body firming lotion is very simple, quick and convenient. If you already have a set skin care routine, you can add body firming lotion seamlessly, and it's especially effective when combined with a nourishing moisturiser.
Firstly, squeeze a penny sized amount onto the palm of your hand, typically 2-3 drops, then rub the palms of your hands together gently and thoroughly. Massage the lotion into the skin in circular motions, making sure to cover the whole affected area. Massage the lotion until its been fully absorbed by the skin.
Leave the skin to completely absorb the lotion until your skin feels visibly fresher and sleeker. Apply a small amount more if you feel it's necessary.
Why do I need body firming cream?
Body firming creams have many uses and though there are some sceptics out there, they are proven to tighten and tone the skin, reduce the appearance of cellulite and eradicate stretch marks.
If you're someone who regularly works out, firming creams are the perfect addition to your lifestyle. They will quicken the skin toning process significantly and help bring out the firmness in your legs, stomach, buttocks and arms. The key to a good firming cream is providing a moisturising element; the skin looks thicker and firmer when its rich in moisture, which is the primary focus for firming creams.
Many firming creams target the dimples that appear on our thighs, abdomen and hips, and gradually reduce their appearance over time.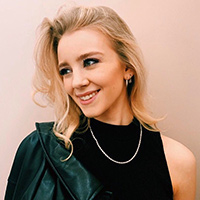 With five years' experience under her belt, Ellie has worked alongside a range of highly regarded makeup artists, giving her a real insight into what consumers should be spending their money on.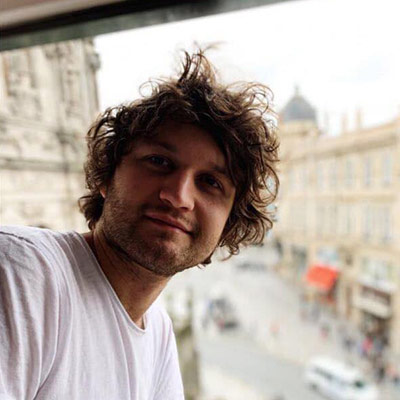 After six years of experience in content writing, Luke followed his passion for male grooming, particularly fragrances, hair styling and natural skin care.