Everything You Need to Know About Dr Sebagh Skincare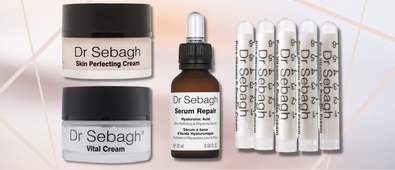 Doctor-developed skincare is all the rage right now, and one man leading the way is Dr Sebagh – a facial plastic surgeon with over 30 years of experience under his belt.
After setting up shop in some of the world's most influential cities (think Paris, London and LA) and having gained trust from A-list celebrities and beauty buffs, Dr Sebagh wanted to make clinical-grade skincare available and accessible to all.
The Dr Sebagh skincare range boasts an assortment of luxury, science-led formulas that repair, revitalise and maintain an ageing complexion. With everything from self-tanning drops to moisturiser and serum up for grabs, it can be hard knowing where to start and what to bag. That's why we've created the ultimate guide to Dr Sebagh skincare. Keep scrolling to find out all that you need to know.

Dr Sebagh Essential Range
True to its name, the Dr Sebagh Essential range provides only the fundamental formulas skin needs to look and feel its best.
Covering almost every step in your skin care routine, this collection offers cleansers, creams, eye treatments and more. While the products in this range may be essential, they are far from basic. Each product is formulated with cutting-edge ingredients and Dr Sebagh's expert knowledge so that you can indulge in professional results.
Whether you're new to the world of skin care or looking for the ultimate collection of complexion-perfectors, Dr Sebagh is your go-to guy.

The secret to a flawless complexion lies in self-tanning drops. They provide a subtle sun-kissed colour that instantly adds radiance and health to any face.
The Self-Tanning Drops from Dr Sebagh deliver a safe and sunless tan without irritating your complexion. The intelligent formula utilises HEV melanin, which not only develops into a beautiful bronze colour but protects skin from free radicals, pollution and blue light – the three factors known for causing early signs of ageing.
Mix the drops with your favourite moisturiser, serum or foundation and you'll be able to reveal a glowing complexion within hours.
Your favourite actresses, models and celebrities flock to Dr Sebagh's clinic to receive his iconic anti-ageing treatments. Now, you can get involved from the comfort of your own home, as he bottles high-performing skin care.
The Skin Perfecting Cream is your one stop-shop to a youthful, healthy complexion. Supercharged with active ingredients, it helps to re-balance your skin by reducing oil production and minimising pore size. Leaving skin laced with an airbrushed matte finish, it's a must-have for your collection.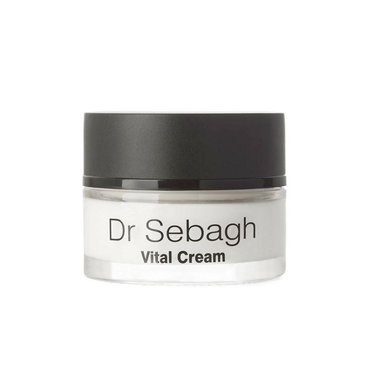 £39.99
Moisturising, check. Nourishing, check. Hydrating, check. The Vital Cream is an essential for dry and dehydrated skin types.
Although lightweight, this cream certainly packs a punch. So much so, that Glamour magazine dubbed it as a 'wonder cream'. Formulated with powerful, cutting-edge ingredients, it works around the clock to rejuvenate skin, stimulate cell renewal and fill out fine lines. Skin is not only left soft, smooth and firm but it's also protected against further premature ageing.

Dr Sebagh Specialist Range
Dr Sebagh takes it up a notch with the Specialist range. Formulas within this collection are professionally developed with hard-working ingredients in order to target all types of skin concerns, including dullness, rough texture, uneven tone, breakouts and pigmentation.
A great choice for oily, combination and acne-prone skin types, this range of products helps to soothe, smooth, protect and purify skin so that you can always put your best face forward. Discover everything from the cult-favourite Serum Repair to face masks and vitamin C-infused creams.
It's one of Dr Sebagh's most popular products, and you'll soon see why. Thanks to its ability to intensively hydrate, repair and plump the skin, this serum has bagged itself multiple awards, including 'most magical perfector' by Cosmopolitan and 'best skin plumper' by Harper's Bazaar.
Dubbed as the 'the ultimate pre-party skin prescription', this serum can take your skin from drab to fab in an instant as it works to actively boost collagen levels and retain moisture. Achieving a plump, radiant and youthful-looking complexion has never been easier.
Take your favourite skin care products to the next level with this Vitamin C Powder Cream from Dr Sebagh.
Vitamin C is a powerhouse when it comes to defending against free radicals, environmental pollution and stress. It's an ingredient that not only protects and repairs skin but leaves it naturally radiant.
This highly-concentrated, stabilised form of vitamin C has been expertly developed so that it can be added to other serums and creams for an instant antioxidant boost. The powder-to-cream texture melts into skin upon application, releasing a healthy dose of vitamin C along the way.
A slathering of the Skin Perfecting Mask is all it takes to put stressed-out skin back on track.
This purifying formula is a powerhouse when it comes to deep cleaning pores, evening out skin tone and brightening the complexion. Tackling the effects of daily pollution, it leaves skin refined, refreshed and protected.
Ideal for all skin types, but especially oily and combination, it's the secret to picture-perfect skin.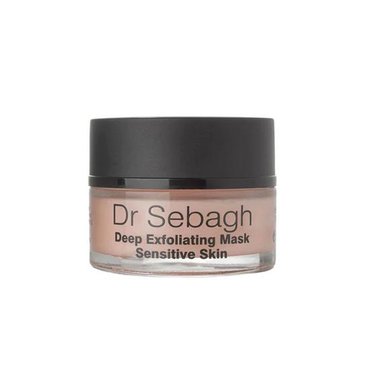 £41.99
Sensitive skin types can benefit from a deep exfoliation, too. This gentler formula brightens, smooths and deep cleans skin like a regular exfoliator, it just does so without causing irritation.
Azelaic and lactic acid are combined to buff away dead skin cells and boost cell turnover. As a result, signs of pigmentation, post-acne scars and blemishes are reduced and skin instantly feels more polished. You'll even notice a subtle natural radiance!
Perfect to use as party of a weekly skin care routine or as a pre-party pamper treat, this exfoliating mask promises to deliver effective results, each and every time.

Dr Sebagh Supreme Range
The Dr Sebagh Supreme range is your fast pass to youthful skin. Home to a variety of multi-award-winning formulas, it's recommended by the likes of Vogue and Tatler and used by your favourite A-listers.
Every product within this collection has been clinically developed to take good care of your complexion. With formulas offering complete protection against environmental aggressors, including pollution and blue light, you can effortlessly eliminate signs of early ageing. Skin is revived, regenerated and refreshed, all from the comfort of your own home.
Discover everything from the iconic Supreme Night Secret to the celeb-backed Supreme Eye Serum and give your skin the TLC it deserves
Night Secret was the first night cream to launch within the Supreme range. Now, more than seven years later, it's one of Dr Sebagh's most sought-after products.
This is a night cream that actually works. The clever formula can detect when you're catching up on that all-important sleep and then gets to work on regenerating the skin, so you can wake up glowing – who said beauty sleep isn't a real thing?
With consistent use, the miracle-worker leaves skin firm, toned and bursting with radiance.
Rumour has it that A-listers stock up on this eye serum before awards season - if it's good enough for them, then it's certainly good enough for us.
If you've had one too many late nights, then you're going to want to recruit Dr Sebagh's Supreme Eye Serum to cover those lost hours.
Boasting a highly advanced, specialist formula, this serum provides an instant eye lift, where the delicate skin appears smoother, younger and firmer in less than five minutes – and all without surgery. Not to mention, the roll-on applicator is perfect for correcting dark circles, tightening the under-eye and alleviating puffiness. It even gives an extra cooling sensation for ultimate refreshment.
It's one of the most potent formulas in the collection and the beauty best friend that'll help you hold on to those youthful looks for longer.
Made with 95% active ingredients, the Supreme Maintenance Youth Serum is the best when it comes to keeping your face, neck and décolleté in check. Powered by resveratrol - a youth molecule - it works to keep signs of premature ageing, including fine lines, wrinkles, sagging and dark spots, at a minimum.
Did you know that everything from your laptop and tablet to your mobile phone can encourage premature ageing? Protect your skin from environmental damage with Dr Sebagh's Supreme Day Cream.
Dubbed as the 'ageing maintenance moisturiser', this day cream is your beauty bodyguard. Formulated with a triple-protecting complex, it utilises a powerful blend of antioxidants to help defend skin against free radicals and pollutants. Essential moisture is restored and water loss is prevented, meaning skin can remain naturally radiant and full of life.
Check out our Ultimate Guide to 111Skin for more doctor-developed skincare brands that are totally worth your hard-earned coin.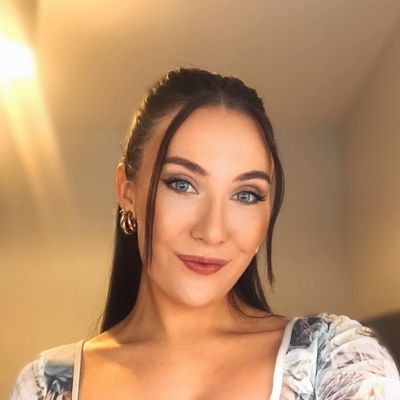 As the Senior Content Editor for Cosmetify, Carly is the go-to for all the latest (and greatest) beauty tips, tricks and trends. With over six years of experience in the industry, she knows all the ins-and-outs when it comes to health, beauty and wellbeing.