How to Nail the 10-Step Korean Skincare Routine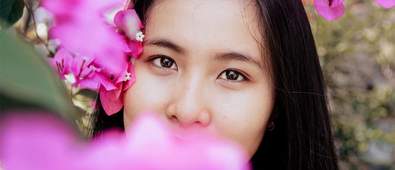 The 10-step Korean skin care routine is the global phenomenon that's taken over the beauty industry.
A far cry from our traditional 'cleanse, tone, moisturise' mantra, the K-beauty regime is renowned for its 'more is more' philosophy and ability to supply us with stupidly clear skin. That's right, no matter what your skin type, whether it be oily, dry or mature, you can expect these 10 steps to put you on track to a glass-like complexion.
With that being said, we understand that adding seven extra products to your routine can be a little overwhelming. And, in this case, there's not much room for error; mess up the order and your entire skin care routine can be compromised, eek.
So, in a bid to help you nail the 10-step Korean skin care routine, we've laid out every step and even suggested products to start with.
1. Oil cleanser
Ditch the makeup wipes: the 10-step routine starts right here with an oil-based cleanser. Not only are they better for the environment, but oil cleansers gently and efficiently remove all traces of makeup.
Try it with: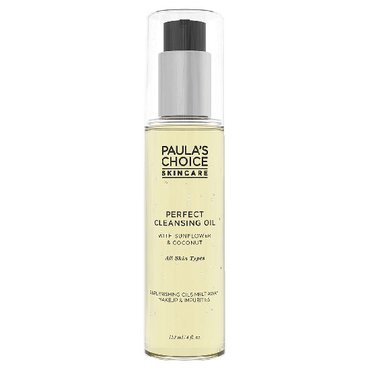 Indulge in the luxurious, non-greasy formulas as it effortlessly melts away dirt, grime and makeup without drying out skin.
Go To Store
2. Double cleanse
The next step is to go in with a double cleanse, but with water or gel-based formulas. This stage is essential if you're serious about removing the impurities, dirt, sweat and oil that build up on your skin throughout the day.
Try it with: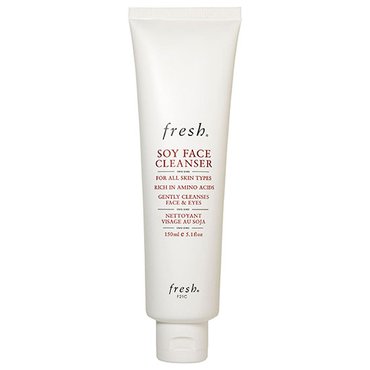 A firm favourite here in the Cosmetify office, this gel-based cleanser tackles stubborn traces of makeup and leaves complexions squeaky-clean. Not to mention, an infusion of rosewater helps to tone and calm the surface of skin.
Go To Store
3. Exfoliate
It's time to really dig deep and remove the gunk from your pores. A chemical or physical exfoliator is your one-stop shop to skin that's visibly brighter and smoother. Look for the likes of black sugar, salicylic or lactic acid as these ingredients ensure your skin reaps the beauty benefits.
Try it with: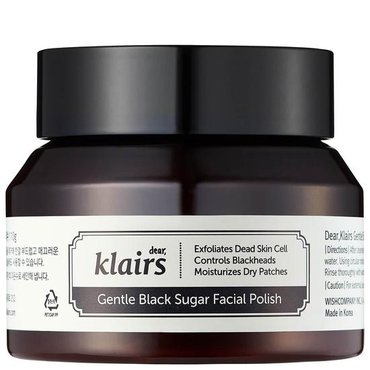 We love this exfoliator as its gentleness makes it ideal to use throughout the week. Fine black sugar particles are combined with shea butter and cranberry oil to unclog pores and leave skin silky-smooth.
Go To Store
4. Toner
Dubbed as the holy grail of your skin care routine, toner is the product you should never skip. It works to wipe away impurities the cleansing stage may have missed, as well as balance your pH level, control sebum and soothe skin.
Try it with: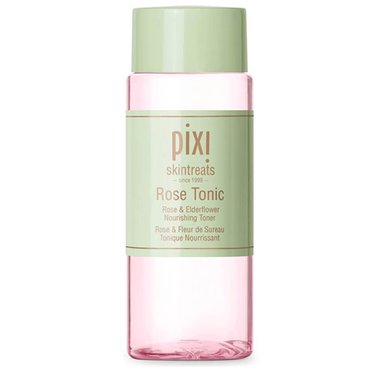 PIXI Rose Tonic is the sought-after toner that transforms skin. Bursting with nutrients, it smooths skin, calms redness and replenishes moisture, all whilst eliminating the last traces of dirt and makeup.
Go To Store
5. Essence
This may be the most important step in Korean skincare regimes. An essence is a lightweight formula of smoothing and brightening ingredients that speed up the cell turnover rate and give you radiant, smooth skin.
Try it with: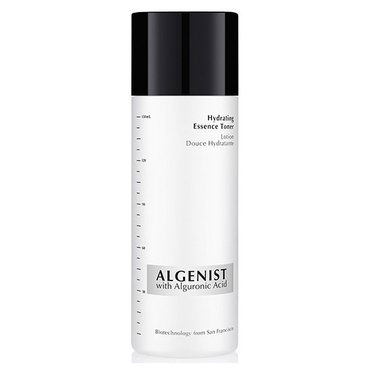 Based in science, Algenist have formulated this essence with algae and alguronic acid. As well as improving skin tone and texture, the formula minimises the signs of unwanted ageing.
Go To Store
6. Treatments
This is where you can really personalise your skin care routine to suit your needs. Whether it be serums, ampoules or boosters, treatments are packed with high-performing ingredients that can improve the appearance of everything from acne, fine lines and hyperpigmentation.
Try it with: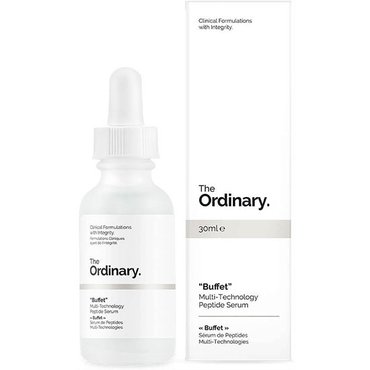 The Ordinary Buffet is exactly what is says on the bottle: a buffet of high-performing ingredients that offer a multitude of benefits. Tackle signs of ageing, all whilst plumping skin and smoothing texture with this all-in-one treatment.
Go To Store
7. Sheet mask
Sheet masks are only needed once or twice a week but nonetheless, are a great way for you to kick back and relax for 5-10 minutes. Acting as the soul of the routine, sheet masks inject much-needed nutrients and moisture into your skin. Take a look at our guide to sheet masks if you want to know more.
Try it with: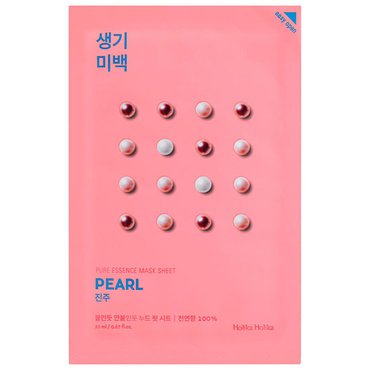 If there's one thing Korean cosmetic company Holika Holika is known for, it's their epic sheet masks. This ultra-fine, highly-absorbent mask delivers all the nutrients and hydration your skin needs in less than 20 minutes.
Go To Store
8. Eye Cream
Your eyes go through a lot, such as rubbing, squinting and constant blinking – all of which could lead to an increase in fine lines. An eye cream will plump up your eye area and stop fine lines in their tracks.
Try it with: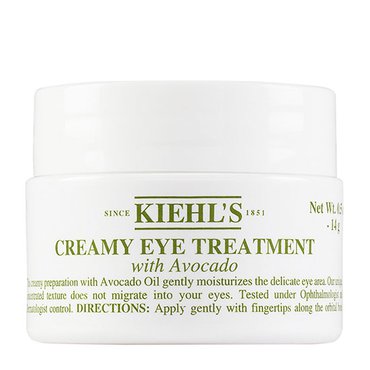 The Kiehl's Creamy Eye Treatment with Avocado is nothing but a cult-classic. The super-creamy formula gently nourishes your delicate under-eye area, taking you from fatigued to fresh with minimal effort.
Go To Store
10. SPF
Don't think that your skin type or complexion exempts you from needing to wear SPF. You should always wear SPF to protect from harmful UV rays and keep your skin looking youthful. If you have any hyper-pigmentation, the sun not only darkens your skin but these dark spots too – so avoid unnecessary scarring with some SPF.
Try it with: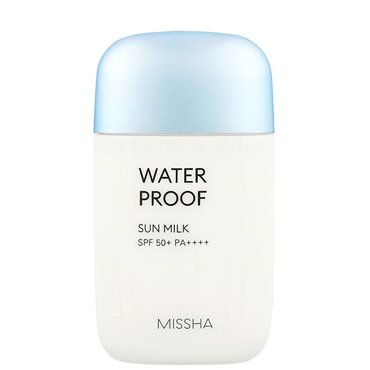 Boasting SPF50 PA++++ and a waterproof formula that doesn't leave a white cast, this SPF is all you need to combat harmful UVA and UVB rays. Better yet, it's non-greasy finish makes it perfect to wear under makeup.
Go To Store
Now that you're up to date with everything you need to know about the Korean skin care routine, it's time to start putting it into practice. While the routine is nothing but essential for the beauty-obsessed in Korea, it's always good to remember that every individual skin type reacts differently.
In the meantime, and as that all-important sheet mask works its magic, why not browse the 12 Iconic French Pharmacy Products?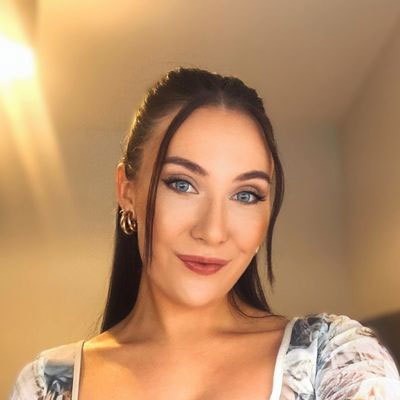 Carly is a beauty editor at Cosmetify and has been a part of our family for three years. She has over five years of experience in health, beauty and wellness writing.