Does Korean Skincare Work on Oily Skin?
By Ryan Test
-
1 year ago | Updated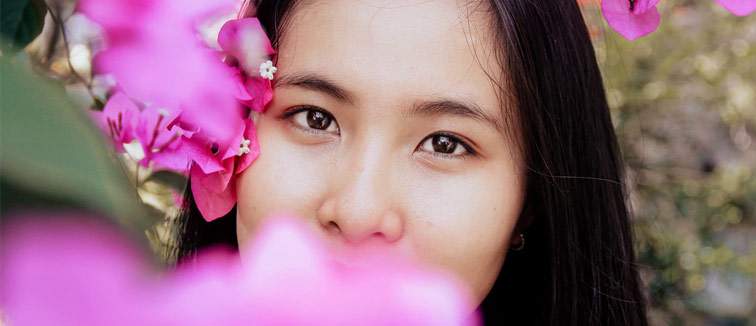 Korean skincare is taking over the Western skincare world - and for a good reason, as their 10-step skincare regime gives you the key to unlock the secrets to smooth, clear and healthy skin. Alicia Yoon, founder of Peach & Lilly, says that great skin is 'a sign of true beauty', and this is becoming more true everyday with lightweight foundations and BB creams becoming increasingly popular.
So, the short answer to whether this 10-step routine works for oily and combination skin types is yes!
Of course, there are certain products or ingredients you may need to avoid depending on how your skin reacts to them, but there are solid claims of this routine tightening pores and regulating sebum buildup. Enlarged pores and excess sebum are what make your skin oily and more prone to blackheads and whiteheads, so it's important to cleanse your face correctly whilst also keeping it hydrated.
However, as with maintaining a healthy body, you also need to eat a balanced diet and drink lots of water for healthy skin too.
So without further ado, here are the steps that will put you on the path to glorious, radiant skin.
Step 1: Oil cleanser
I know what you're thinking: oil is your main issue, so adding more sounds crazy – but, trust me, this works. Start off with an oil-based cleanser to gently and effectively remove any makeup you're wearing. This is a key step, especially in the evenings.
Step 2: Foam cleanser or water-based cleanser
Now you'll need to cleanse again, but with a water-based cleanser which comes either in foam or gel form. You should aim for a cleanser that will cleanse without drying out your skin and has no alcohol – if you have oily skin one of the worst things you can do is dry your skin out.
Step 3: Exfoliator
Along with oily skin comes pesky blackheads and whiteheads, hence why exfoliating is crucial. Charcoal soaps and black sugar exfoliators are praised for exfoliating your blackheads away, but there are loads of other great exfoliators out there for your choosing that will clear any impurities in your pores.
Step 4: Toner
This will be the holy grail of your skincare routine: a toner is used to remove any impurities that your cleansing process missed. Toners work by balancing your pH level, soothing your skin, controlling your sebum and helping your skin absorb more ingredients used in the upcoming steps.
Step 5: Essence
This may be the most important step in Korean skincare regimes, but is completely unheard of here in the UK. An essence is a formula of smoothing and brightening ingredients that will speed up the cell turnover rate and give you radiant and smooth skin.
Step 6: Serum, ampoule or booster
A serum, ampoule or booster will brighten the skin and is seen as a more concentrated version of an essence. Many will contain vitamin C to brighten and smooth fine lines, but these should mainly be used in the evening as they can oxidise in the sun. Serums will often contain natural ingredients and help those who have hyperpigmentation as a result of oily skin.
Step 7: Mask – clay or sheet mask
This step is only needed once or twice a week, although some may only require this step once a month. The right clay can tighten your pores and hydrate your skin. Much like sheet masks, they will hydrate by allowing nutrients to absorb into your skin for a smooth and vibrant finish.
Step 8: Eye Cream
Your eyes go through a lot, such as rubbing, squinting and constant blinking – all of which could lead to an increase in fine lines. An eye cream will plump up your eye area and stop fine lines in their tracks.
Step 9: Moisturiser
A lightweight, oil-free and hydrating moisturiser is key. For oily skin types it's essential that you find the right moisturiser, as keeping your skin hydrated will help tame your sebum production.
Step 10: SPF
Don't think that your skin type or complexion exempts you from needing to wear SPF. You should always wear SPF to protect from harmful UV rays and keep your skin looking youthful. If you have any hyperpigmentation, the sun not only darkens your skin but these dark spots too – so avoid unnecessary scarring with some SPF.
As Charlotte Cho, Co-Founder of Korean skincare site Soko Glam suggests, the four crucial categories are: cleansing, exfoliating, moisturizing, and SPF. So why not test the routine for yourself, and be sure to thank us if it works!
If you want to improve the look of your skin, definitely try giving this 10-step skincare routine a try. If this seems too much, add a simpler step routine into your skincare regime instead.