The Ultimate Black Tie Grooming Tips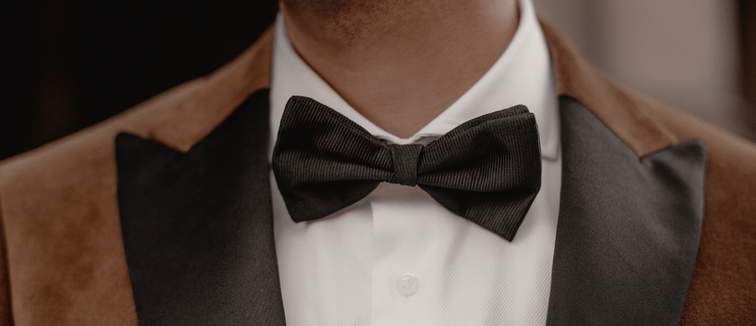 Aside from all the exploding toothpaste and amphibious cars, one of the most fantastical things about James Bond films is just how many black tie events the superspy gets invited to. For most of us, a tuxedo is just the foreboding shape at the back of the wardrobe, unused and forgotten.
Our knowledge of black tie etiquette is therefore not what it could be, and many formal events get off to an uncertain start as male guests quietly wonder if they've 'done it right'.
The custom actually came about as a less formal version of the tailcoats and complicated tailoring that were all the rage in the early 19th century. This means that, fundamentally, black tie is supposed to be the fun option. Don't get hung up on formulas or endless requirements. Find the items you feel most comfortable in and the overall look will follow.
So, with that, let's whistle through a few adaptable pointers to keep in mind when prepping for a black tie look.

1. Perfect Your Hair
The tuxedo itself is fairly self-explanatory. If want to avoid looking like you've been kidnapped and forced into it, however, then crowning it with a suitable hairstyle is essential.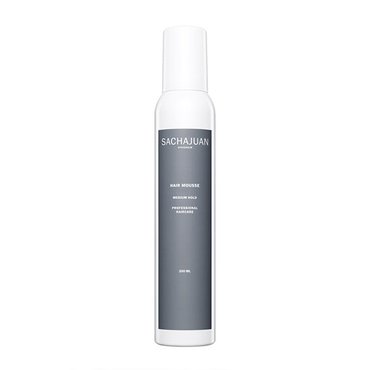 Sachajuan Hair Mousse
For shorter styles, a classic side sweep looks great and requires little more than some decent hair mousse and a hair dryer. This unisex offering from the innovative Swedish brand Sachajuan is a great styling option, bringing cold water algae extracts together with exceptional hair care to create a nutritive and reliable blend.
Go To Store
American Crew Firm Hold Styling Gel
If you're after something a little slicker, then the American Crew gel makes for a brilliant alternative. Besides being pretty economical, the gel is excellent at sculpting hair into sleek and striking wet looks. And, as an added bonus, it also has a low pH value, which ensures that individual strands won't become dried out.
Go To Store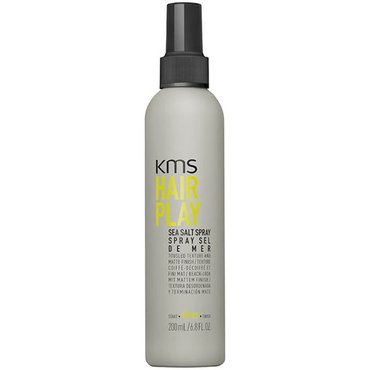 KMS Hairplay Sea Salt Spray
If you have longer hair, attempting to tame it with handfuls of gel or pomade can result in extremely greasy – and entirely unaesthetic – results. Instead, either keep it off your face with a hair tie or use something like this KMS sea salt spray, which makes it easier to style and texturise longer hair without unpleasant build-up.
Accept that your longer locks are unlikely to ever be fully tamed, and have some fun with a slightly wilder, beach-meets-ballroom look.
Go To Store

2. Get the Right Scent
If the right hair leaves you looking the part, then choosing the best scent makes you feel it. You should try to pick a heavier, darker scent than you'd wear on a day-to-day basis. A citrus-tinged eau de toilette, for instance, is probably lighter and more summery than you'd want, and can be replaced with a muskier, sophisticated eau de parfum.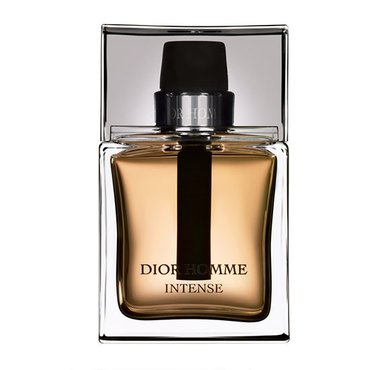 DIOR HOMME Eau de Parfum Intense
This limited edition scent from DIOR was specifically created as an evening scent. The signature iris heart centres the composition, while hibiscus seed and vetiver create sophisticated layers of muskiness and masculinity.
Go To Store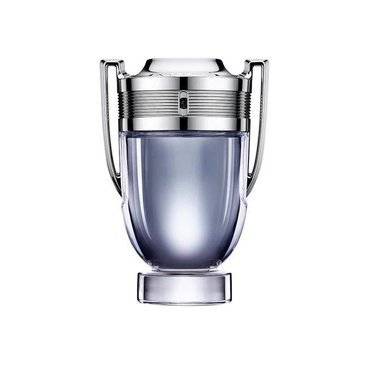 Paco Rabanne Invictus Eau De Toilette
If you want to imbue your style with a touch of extreme luxury, then opt for this premium creation from Paco Rabanne. Citrus notes are balanced with bay leaf and jasmine accords before giving way to an intoxicating base of warm patchouli. This is one for the man who wants to make an impression.
Go To Store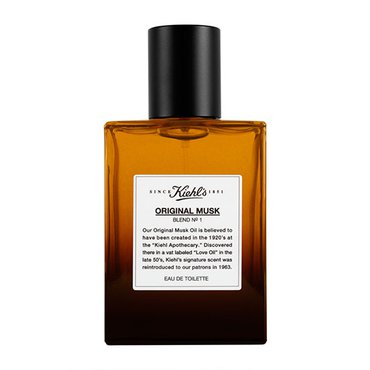 Kiehl's Musk Eau de Toilette Spray
Kiehl's signature scent is brought into the twenty-first century with this utterly unique blend. Opening with a creamy citrus rush of bergamot nectar and orange blossom, it then falls away to reveal a warmly sensual drydown that balances tonka bean, white patchouli and the star ingredient: musk. While this is clearly an eau de toilette, its emphasis on musky notes makes it entirely suited to evening wear.
Go To Store

3. Maintain your beard
In years gone by, turning up to a black tie event with a face-full of beard would have seen you discreetly ushered to the exit. However, modern hosts are unlikely to care about your new and extensive facial fuzz – as long as it appears shaped and well-looked-after. Investing in some decent trimmers is therefore essential.
This advice isn't limited to beards and moustaches: your aftershave may be of the very finest quality, but a few sprouting nostril hairs can rather detract from the overall effect.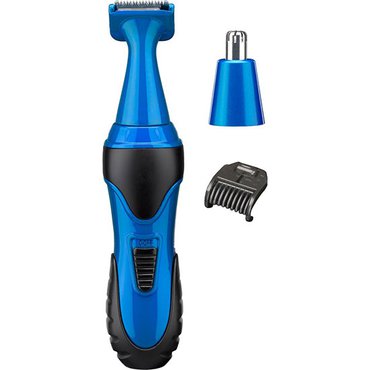 BaByliss For Men Mini Trimmer
This battery-powered trimmer provides a quick, easy and effective means of tidying up any misbehaving facial hair. If your beard is thicker in some areas than others, or is altering the shape of your face in an unflattering way, then the range of different cutting lengths available allows you to remedy the issue in no time at all.
Go To Store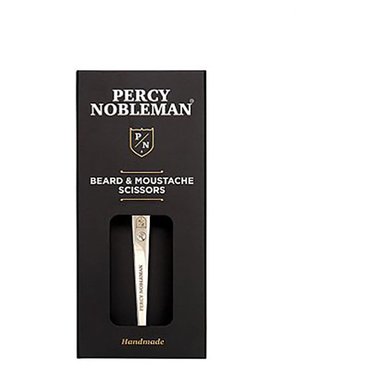 Percy Nobleman Beard & Moustache Scissors
These scissors are just the thing for the man who likes his 'tache to look just so. The scissor's large finger loops ensure an incredibly high standard of control, regardless of whether you're shaping off a handlebar moustache or trimming overgrown eyebrows.
Go To Store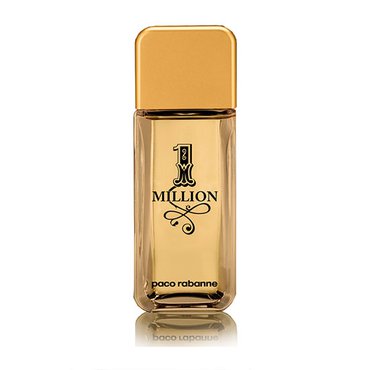 Paco Rabanne 1 Million Aftershave Lotion
If you're going for a fresh shave, you can compliment your fragrance with a scented aftershave. In fact, if you want to take it easy on the fragrance this may be all you need. Many aftershaves can be quite fresh, however the Paco Rabanne 1 Million Aftershave starts off light but develops into a musk, with hints of blond leather, tonka bean and amber ketal, making it the perfect choice for an evening event.
Go To Store

4. Freshen Up
All of this advice has so far neglected the skin. And, in truth, you're unlikely to change your dermatological routine on the eve of an event. What you can do, however, is boost your complexion with one of these one-off treatments, both of which leave skin feeling as good as it looks.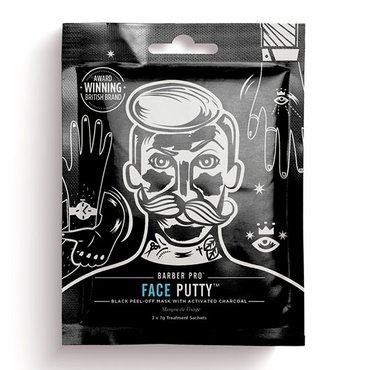 BARBER PRO FACE PUTTY Black Peel-Off Mask 3 x 7g
Male-specific face masks have become increasingly popular, and with good reason. This particular design is orientated around the key ingredient of charcoal, which penetrates deep into pores to lift away dirt and excess oil. At the same time, an infusion of sea water, grapefruit and zesty orange has a noticeable re-balancing and enlivening effect on skin.
Go To Store
And remember, the key to looking suave is feeling comfortable in your own skin. You may not fire henchmen through your sunroof with the same aplomb as Bond (and, let's be honest, that also comes with more than a few moral sticking points), but you can carry yourself with the same self-assurance.
Want more tips? Read up on the best makeup for men.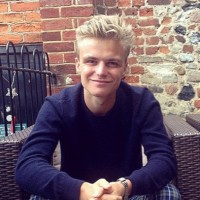 I write about everything and anything grooming or fragrance-related. If it smells expensive or has 'for men' tagged on the end, I've probably got an opinion on it.