Valentine's Day Gifts For Him
The Best Valentine's Day Gifts for Him
By Alex Bryson
-
10 months ago | Updated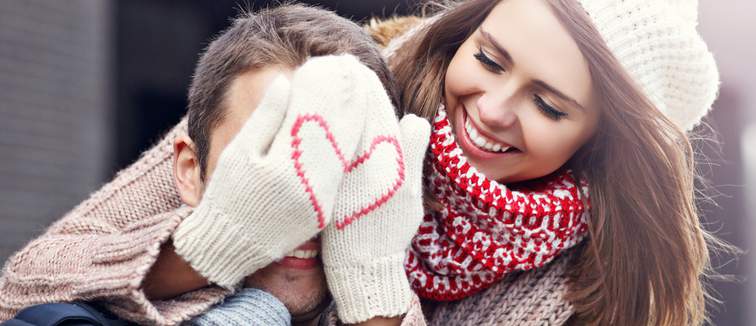 Love being what it is, your valentine will appreciate the thought behind any gift. Or at least they will if they want the relationship to last into summer.
If you're looking to get him something he can truly treasure, however, we suggest you ditch the heart-shaped chocolates and improbably large teddies. The very best gifts don't just exude quality and improve life, but also frequently remind you of the giver. That's why a single well-chosen grooming item says 'I love you' – and says it with sophistication and class.
Actually tracking down the perfect item, though, can become a little wearing, especially when we're still trying to throw off the last remnants of that Christmas hangover. So read on for our breakdown of the best Valentine's Day gifts for him.
Gift Sets
Taylor Of Old Bond Street Sandalwood Luxury Gift Set
This gift set exhibits all the indulgence and vintage aesthetic that you'd expect from Taylor Of Old Bond Street. The luxuriously rich shaving cream lathers easily onto skin while the pure badger brush brings both precision and tactile pleasure to a morning routine. It will also remind him of you every time he uses it, making it the perfect Valentine's Day gift for him.
Buy now
CODAGE Prescription
This Valentine's Day gift set is perfect for the man in your life that likes to travel. The entire range has been formulated by French expertise with the aim of fighting the effects of pollution, jet lag and air conditioning and it's especially good for tackling any dryness your skin can experience after changes in temperature. With powerful active ingredients, this complete set will be all he needs to bring on his next holiday.
Buy now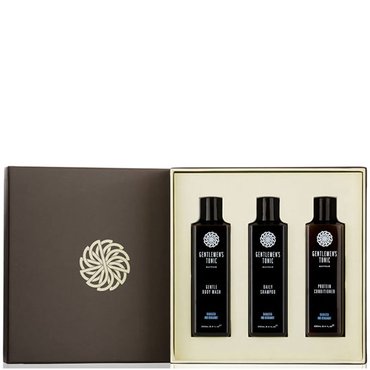 Gentlemen's Tonic Shower Gift Set
This stylish shower gift set from Gentleman's Tonic contains a daily shampoo, protein conditioner and gentle body wash, everything a guy needs for a luxurious bath time experience, which makes it the perfect gift for Valentine's Day!
Buy now
Fragrances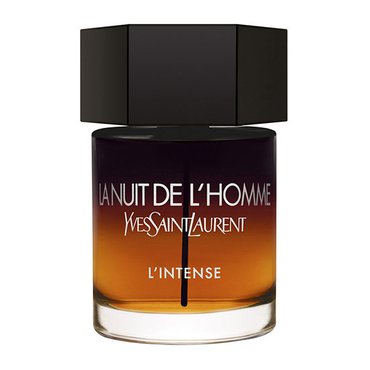 Yves Saint Laurent La Nuit De L'Homme Parfum L'Intense
Bright, primary-coloured gifts are alright for some, but anyone looking to inject a little mystery and passion into their relationship will find a lot to love in this YSL creation. The bottle's dark, caramel tones hint at the fusion of sweetness and depth within. Vanilla and tonka bean are tempered by patchouli, sage and iris concentrate, forming an intense parfum like no other. Perfect for setting the Valentine's mood.
Buy now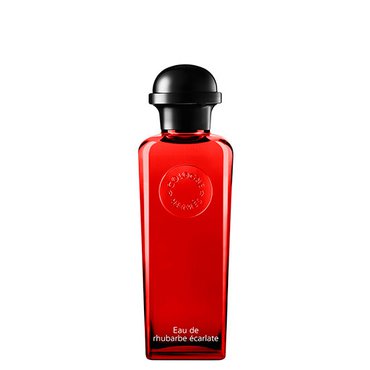 Hermès Eau de Rhubarbe Ecarlate Eau de Cologne
Expand his horizons with one of Hermès' distinctive takes on the traditional cologne. Inspired by the dual, sweet/savoury character of rhubarb, this composition is both sharp and soft, leaving an indelible impression on the skin of men and women alike.
Buy now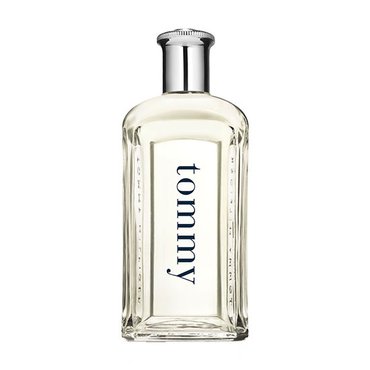 Tommy Hilfiger Tommy Cologne Spray
Tommy Hilfiger have distilled their unique aesthetic into this cologne, making it a must-have for any man who feels at home in the brand's all-American style. A favourite since 1995, the blend brings mint together with apple, cactus and cotton flower, making it an excellent day-time scent.
Buy now
Accessories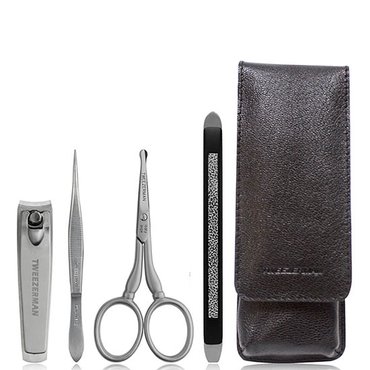 Tweezerman G.E.A.R. Essential Grooming Kit
If his grooming leaves a little to be desired, then give him a little nudge with this selection of must-have tools. The travel-friendly case appeals to the modern jet-setter and the selection of tweezers, clippers and scissors enable him to remain clean and sharp wherever he goes.
Buy now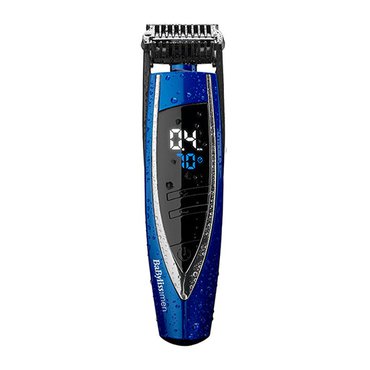 BaByliss for Men Super Stubble XTP Beard Trimmer
This very much falls under the description of 'practical present'. When it comes to sculpting beards or stubble a trimmer like this is an invaluable piece of kit. If the hirsute gentleman in question prefers high-end tech to glitzy gifts, then this Babyliss innovation should be your first port of call for a Valentine's Day gift for him.
Buy now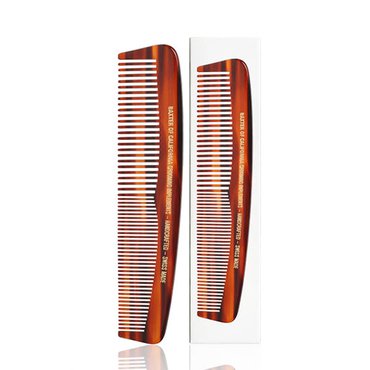 Baxter of California Pocket Comb
We're not about to claim that this Baxter of California design is 'more than a comb', but it is an exceptionally good one. The back-pocket-ready tool makes for a great complement to another gift and allows the lucky recipient to easily lock a little West Coast style into his 'do.
Buy now