Short Back and Sides Haircuts: Do's and Don'ts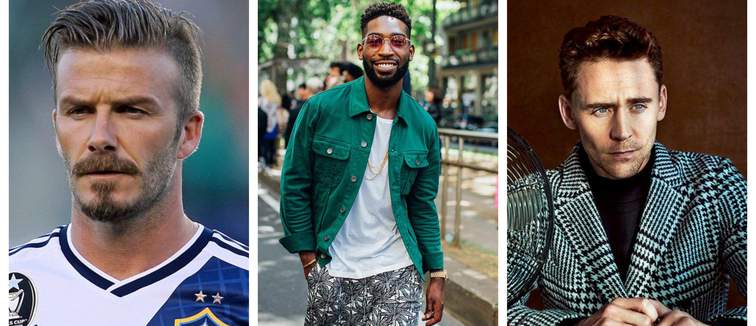 When requesting a short back and sides haircut, it can be hard to work up much va-va-voom. For many, the look is forever bound up with sensible sweaters and a 'will this do?' mentality. Even the name is uncompromisingly literal, containing none of the linguistic perkiness you find in 'mohawk', 'pompadour' or 'afro'.
For all that, the short back and sides has never really gone away, which is no surprise given its relative neatness and neutrality can flatter a wide range of different face shapes and styles. Recent years, however, have seen it make a resounding return to fashion's high table. From Ryan Gosling to Robert Pattinson, Hollywood's newest generation of stars have swapped intricate styling for the look's low-maintenance charm.
Whether you're looking to stay bang on trend or simply want to maximise a tried-and-tested style, read on to discover our do's and don'ts when it comes to the short back and sides.
DO let characterful hair do its own thing
If you're lucky enough to boast locks with natural shape, then get a trim that shows them off. A short back and sides can bring a sculpted feel to Afro-Caribbean or curly locks, while still retaining all that aesthetic life and bounce. This is so effective, in fact, that Messrs Pattinson and Gosling have both attempted rougher, more DIY-looking cuts to replicate that enviable volume and lift. Tinie Tempah, meanwhile, is a great example of someone leveraging his hair's natural qualities to the greatest degree. A undercut will have much the same effect, but is both harder to maintain and liable to look a little more extreme.
DON'T be afraid of product
If your locks require a little bit of extra oomph, reach for a favoured formula. One of the main benefits to a short back and sides is that it's less inclined to greasiness than longer styles, so no need to worry about oily rat tails.
Tom Hiddlestone regularly alternates the level of product in his hair, depending on occasion and length. But a commitment to keeping his back and sides shorter than the top ensures that the Betrayal and Avengers star always appears exceptionally well-groomed
If you're opting for a slightly longer form of the cut, then a sea spray like Murdock London's can provide control without weight. Alternatively, Fudge's Hair Shaper provides a ton of styling potential for shorter lengths. Better still, it also contains both UVA and UVB filters, keeping your locks protected from the sun's sometimes harmful rays.
DO mix and match
If you're reading this wearing denim, a material invented for 17th century Italian workers, or a wristwatch, designed as the female equivalent of the more 'masculine' pocket watch, then you've already mixed and matched your share of fashion items. Apply that same approach to your short back and sides, and you'll immediately add a dash of interest to your look. What's more, by pulling together different elements you can ensure a finish that's best suited to your individual face shape.
A popular combo is the modern pompadour, which unites the quiff's soaring top with the style's closely cropped back and sides. This results in a style that's both sculpted and free, not to mention flattering on a wide range of face shapes. Or you can take a leaf out of David Beckham's book and twin your neat cut with more 'out there' facial hair. The result is something between lumberjack and musketeer, exemplifying how the relatively 'regulation' haircut can emphasise other stylistic tweaks.
DON'T throw in the towel
The final, most important thing, to remember is that the style covers a lot of different bases. So if your first few attempts aren't up to scratch, don't be disheartened. At some point, be it for work, effort or practical reasons, most guys are going to adopt the short back and sides, and it makes sense that you should find a version that works for you. Worried that it's making your long features appear even longer? Get a scissor cut that leaves length on your temples. Fancy switching up your style? Follow Anwar Hadid's example and experiment with colour. Of course, if it's your first time dyeing your locks, then you'll want to both get it done professionally and invest in a decent colour-protecting shampoo.

Let your creativity run free and breathe new life into one of our most well-established styles. The cut's relative normality means that you can push boundaries and experiment without worrying too much about any bizarre results, which should be grasped as a real opportunity to have a little fun with your locks. And if you fancy branching out a little, check out our list of the best men's short haircuts. If, on the other hand, you reckon that a beard would set off your short back and sides just so, then take a peak at our best beard styles blog.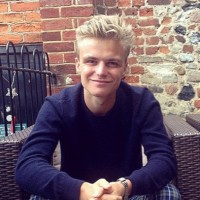 I write about everything and anything grooming or fragrance-related. If it smells expensive or has 'for men' tagged on the end, I've probably got an opinion on it.