Best Shampoos for Greasy Hair
The Best Shampoos for Greasy Hair
Oily hair is one of life's certainties, especially if you're trying to train your hair to last longer between washes. But, that doesn't always mean you have to pile on the dry shampoo and hope for the best. We've rounded up a list of industry-approved shampoos for greasy hair that help to strip away unwanted oil without disrupting your scalp's natural harmony.
What causes greasy hair?
Having oily hair can be put down to a number of reasons. Factors such as diet, medication, stress, the pill, pregnancy, and environmental conditions can all play a big part in how quickly your hair becomes greasy. Product build-up and an improper hair care routine is also one of the main culprits for consistently greasy hair.
What type of shampoo should I use for greasy, oily hair?
More often than not, oily hair is a result of using the wrong shampoo. If you're using a formula that is drying and filled to the brim with harsh chemicals, your hair and scalp may be trying to overcompensate by producing more oil in a bid to counteract dryness. Our recommendation is to use a targeted shampoo for oily hair that contains clarifying and balancing properties. Look out for formulas that are free from alcohol and SLS/SLES.
If you're skimming the shelves or surfing the internet, keep an eye out for words like 'clarifying' and 'purifying', as well as ingredients like mint, rosemary and tea tree oil, which will leave your greasy scalp feeling totally fresh.
Below, we've listed some of the best shampoos for greasy hair that actually work. Goodbye lank, limp strands...hello refreshed, voluminous hair!
10 best shampoos for greasy hair: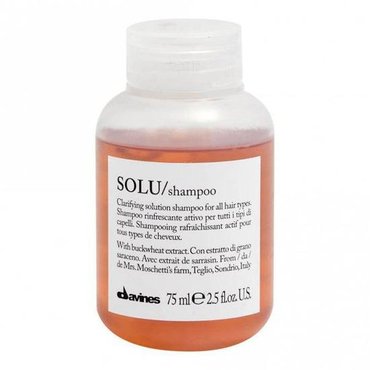 £6.80

£9.50

(29% off)
Specifically made to lift away the residue from old styling products, this shampoo acts as the perfect deep cleansing treatment that leaves hair feeling lightweight and full of body. Natural active ingredients work together to refresh the hair and scalp, delivering a deep cleansing action that doesn't disrupt the natural balance of your 'do.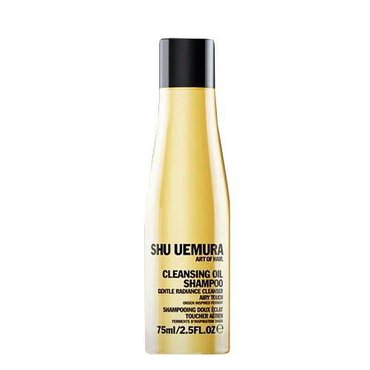 £4.99
Purify greasy hair types with the Shu Uemura Art of Hair Cleansing Oil Shampoo. This specialised formula is gentle enough to be used on all hair types whilst remaining effective in lifting away dirt, oil and grime. Filled to the brim with hard-working properties, this shampoo rebalances the hair and scalp without stripping away any essential moisture. Onsen and gentian extract are used for their anti-inflammatory powers which result in a soothed scalp.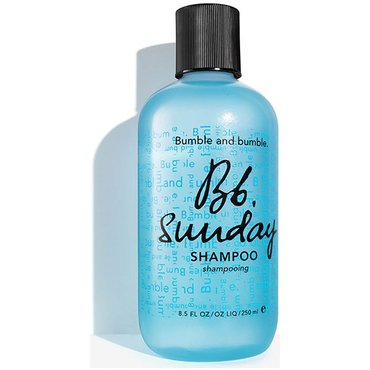 £26.50
Take your self-care session to the next level with a shampoo that eliminates grease and oil, for good. The Bumble and Bumble Sunday Shampoo expertly removes grease without damaging the hair shaft, resulting in lightweight, clean hair that feels soft to the touch. This cruelty-free and vegan formula can be used by all hair types but works particularly well on oilier strands.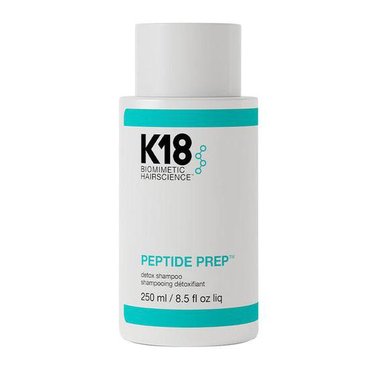 £39.00

£39.82

(3% off)
Give your poor old roots a fresh start with this deep cleansing shampoo from K18. Activated charcoal and salicylic acid clear up excess oil, sebum and dirt while the K18PEPTIDE™ reduces protein loss and balances your scalp's equilibrium to give you overall healthier and softer hair.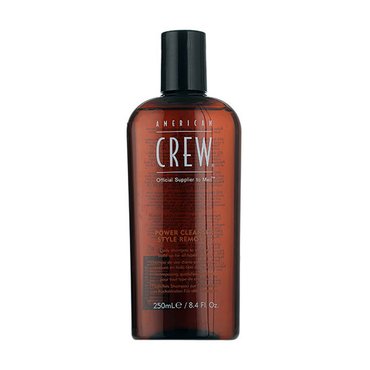 £5.00

£16.00

(69% off)
A powerful shampoo for men, this American Crew favourite blasts away build-up and grease without stripping away moisture (which would just make the problem worse!). It cools your scalp with minty fresh menthol and gives you healthier hair with its rosemary and thyme extracts.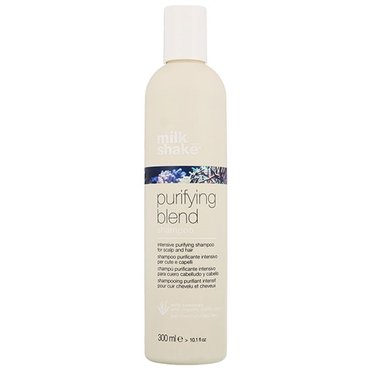 £5.69

£15.11

(63% off)
Dandruff can contribute to greasy, dull roots too but this purifying shampoo from milk_shake uses seaweed and nettle to gently neutralise your scalp and sweep away dandruff, as well as sebum, sweat and product build-up. The results? Healthy, shiny hair lightly scented with rosemary and lemon!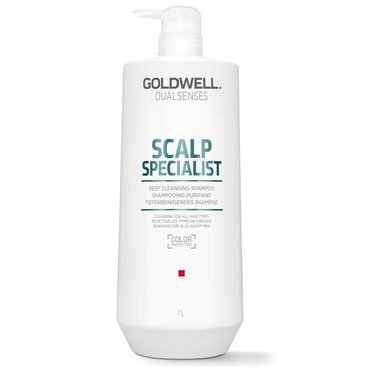 £19.95

£44.00

(55% off)
Looking for a solution to oily hair that doesn't mess with your colour? Goldwell have got you covered with their colour protecting, deep cleansing shampoo. This targeted treatment purifies your limp and greasy hair by removing product and sebum bulidup with zinc PCA. Your scalp is left refreshed and rebalanced, while your hair is soft and supple.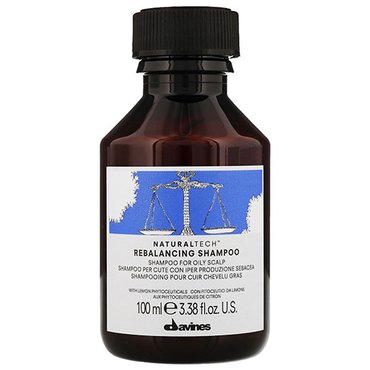 £8.08

£11.50

(30% off)
'Rebalancing' is another keyword, like 'purifying' or 'clarifying' that you'll want to keep an eye out for when looking for a greasy scalp fix. Rebalancing shampoos like this from Davines give your scalp a deep clean but maintain your hair's natural moisture, ensuring that your body doesn't then make everything worse by producing more oil! This paraben and sulphate free formula also using phytoceuticals from lemons to fight inflammation.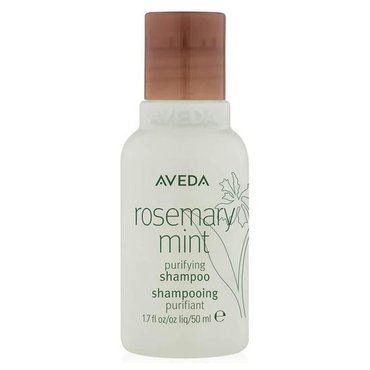 £18.54
Using 98% naturally derived ingredients, this shampoo helps to clarify and cleanse the hair to reveal a weightless and grease-free finish. Distilled white vinegar lifts away dirt while rosemary and peppermint leave hair smelling utterly gorgeous. Better still, this formula banishes the likes of harsh chemicals and drying alcohols!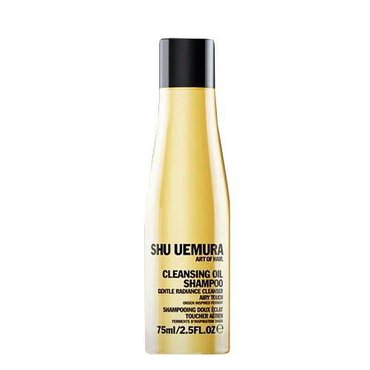 £4.99
If the idea of deep cleansing and mint oils seems too harsh to you, have no fear. Shu Uemura have a gorgeous cleansing oil shampoo that works for all hair types, as well as coloured hair, to give you soft and supple locks with its gently cleansing formula. It definitely won't strip your hair's natural oils and feels super luxe, with its citrus and yuzu scents, to apply to the scalp.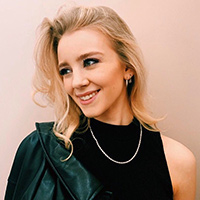 With five years' experience under her belt, Ellie has worked alongside a range of highly regarded makeup artists, giving her a real insight into what consumers should be spending their money on.