Picking The Right Aftershave
How To Pick The Right Aftershave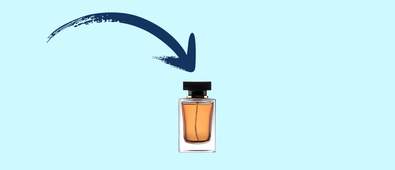 For most men, a signature scent is an integral part of their person, less like a new shirt than it is a store-bought part of his character. Your average guy is not, therefore, especially inclined to reimagine his aromatic identity at the drop of a hat.
And that's probably why a sizeable percentage of men choose to bypass the tricky decision completely, with the available numbers suggesting that the task often falls upon their nearest and dearest. Which is all very well if you want to live your life smelling like the man your mum or onetime-partner want you to be, but not so useful when you, finally heeding those podcasters and posters, decide to take a hold of your life and style.
Picking the right scent can be a confounding business, however, whether you're a grooming natural or a long-time fragrance recipient emerging, blinking, into the light. So we've pulled together a few key pieces of advice, to guide you on your way to smelling – and hopefully being – a little more like the person you want to be. If you need more help, don't forget about our ultimate guide to men's aftershave, too!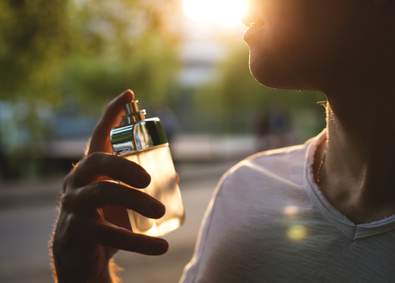 Strike the Right Note
To get a grip on how a scent really works, it's useful to break it down into its constituent parts.
Each fragrance opens with its upper notes, which act as an introduction – or 'greeting'. These spark the senses upon application and last for around 10-20 minutes. While an integral part of any scent, this opening is not the entire aroma, and worth remembering when you're spraying those testers in-shop.
What follows are first the heart notes – the scent's central 'theme' – and then the base notes, or 'foundational' elements. It's these latter two layers that combine to last longest on your skin, imbuing it with the fragrance's distinct identity. With this in mind, run your eyes over the individual notes that go into the heart and base, as it's these that will spend the longest duration on the body.
Clearly, there's a huge number of different individual notes, but these can, for simplicity's sake, be broadly split into four families: floral, woody, oriental and fresh (the latter of which incorporates both green and citrus).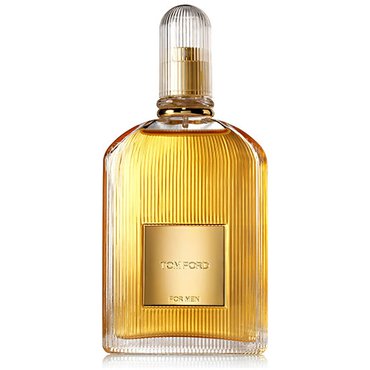 £94.90
As you'd well expect from a master designer, Tom Ford's eponymous eau de toilette weaves together a sweeping palette of different aromas into one perfectly balanced whole. So ginger mingles with mandarin, bergamot, basil, lemon leaf and violet in the top notes, before opening out into a heart of tunisian roange flower, black pepper and tobacco leaf absolute. As if that weren't enough colour and variety, a base then closes out the composition with amber, cedar, patchouli, vetiver, oak moss and cypriol.
How could all these disparate ingredients ever be brought satisfyingly together? By making their way into the studio and imagination of a certain Mr Ford.
DIOR bring together an exquisite supporting cast of reggio di calabria bergamot, sichuan pepper and ambergris for one reason: to accentuate the fresh, woody masculine scent. This aftershave also makes the best post-shave treatment with it's soothing and refreshing qualities. It's a decadent option for your grooming routine, which truly elevates an everyday experience.
Night and Day
The division between evening and daytime fragrances is logical enough, separating out heavier, 'sexier' compositions and lighter, rejuvenating equivalents. In that way, it follows similar lines to the split between summer and winter scents.
It's a distinction that goes beyond mere fussy exactitude, of course, given that you hardly want to be saturating your commuter train or cafeteria with pheromone-dense wafts, no more than you want to necessarily hit the town smelling of freshly cut grass. As with all things aftershave-related, it's your comfort and confidence that's front and centre, but a good rule of thumb is to save the smokier, spicier scents until sundown, and the more citrus-heavier, fresher scents for when you're on the clock.
If 'Private Accord' weren't clue enough to his Hugo Boss fragrance's essential character, then an inhalation immediately opens your eyes to its exoticism and headiness. Oriental spices have been woven together with citrus-inflected ginger, sensual mondia root and the rum-tinged sweetness of maninka fruit.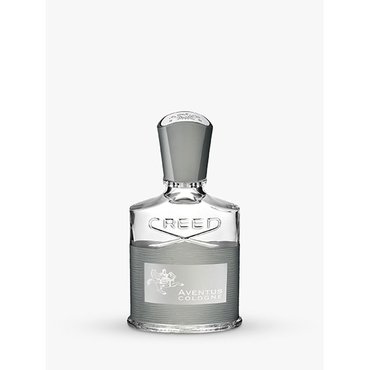 £174.50
Running counter to that is Creed's Aventus Cologne, which follows the current trend of re-imagining established 'classics' as easy-to-wear, more daylight friendly alternatives. What sets this particular example aside, however, is the way in which it really does 'evolve' the original scent, rather than simply issue a wholly different perfume under the same name. So you'll still find the same accents within its seamless blend of ginger, pink peppercorn, sandalwood, resting on a leathery balsamic base.
Dial It Up
Just in case things were in danger of becoming too clear, it's common practice to describe different intensities of fragrance via a detour into the french language.
What do we mean by intensity? In practical terms, it refers to the concentration of oils within the perfume, which are smaller in a light eau fraiche than they are in an eau de parfum. The actual aroma doesn't alter between different states, but the strength and 'oomph' of a fragrance very much does. Between these two extremities, you have the two most popular male formats: eau de toilette and the slightly stronger cologne, the latter of which is the french name for the germanic town the fragrance originated in. Because can it be called true luxury if you haven't tied yourself just a little linguistically?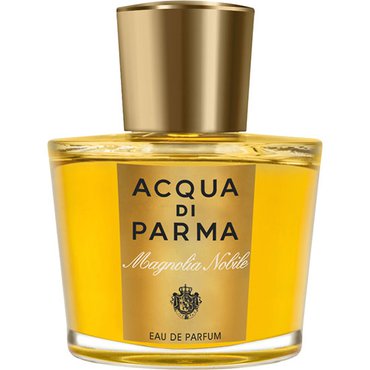 £42.45
Acqua di Parma's Magnolia Nobile is a fragrance with one foot firmly in the early 20th century, an era where sun-drenched Italian towns issued the brand's very first creations, which were then borne across the Atlantic to Hollywood's most exclusive soirees. With this in mind, it perhaps comes as little surprise to detect a retro intensity within this eau de parfum, which is uncompromising in its vision of refined luxury.
Renewal is the buzzword for this ISSEY MIYAKE scent, which calls upon the sort of vibrant and even sweet top notes that are atypical to male fragrances. Thanks to the complementing layers of pink pepper, white patchouli and musk, however, the gloriously light fragrance projects its highly distinctive take on refreshment in an assuredly masculine way.
Equipped with these key pointers, you're well on your way to unearthing the fragrance that's just right for you. If you're on the hunt for something a little more specifically Christmassy, however, then head over to our rundown of the best festive fragrances for men. Alternately, explore a scent with a difference by delving into our list of the year's top gender neutral compositions!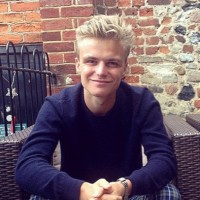 Alex has over six years of experience as a writer. He demonstrates exceptional grooming knowledge and has a natural skill for following current trends.