Mother's Day Beauty Gifts
The Best Mother's Day Gift Ideas
By Hannah Liddle
-
9 months ago | Updated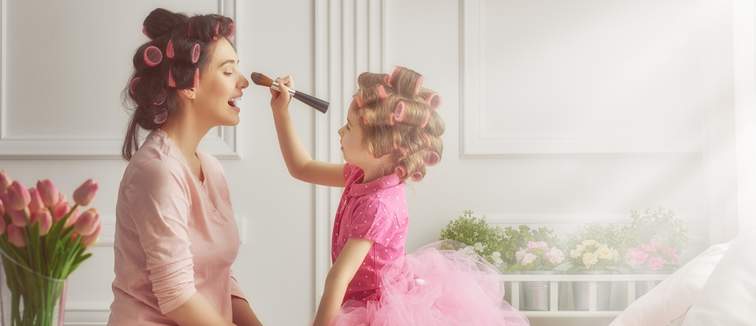 We've all seen the meme: 'what do you get your mum when she deserves an island but all you can afford is a candle?' Never has there been a truer word said. What do you get your mum when you owe her so much and really want to show her your thanks, love and appreciation? Why beauty and skin care, of course! It's personal, it's intimate and it'll give your mamma some well-deserved relaxation time.
Among our collection of Mother's Day gifts, we have something for every type of mother out there – from new mums to grandmas, and all the mums in between – and for every budget. So whether you're pretty skint this year or you're really wanting to splash the cash, we guarantee you'll find the perfect gift for that special woman in your life right here.
AromaWorks Nourish Face Indulgence Gift Set
This AromaWorks Indulgence Set is the ultimate pamper package for a stressed-out, busy-bee mum. Featuring the very best relaxation essentials, including a candle, exfoliation mask, face serum and a headband, she'll not only be feeling relaxed and rejuvenated but extremely loved this Mother's Day.
Buy now
Estée Lauder Modern Muse Essentials Gift Set
Isn't your mum your everyday muse? So what better gift than Estée Lauder's classic fragrance Modern Muse in a lovely perfume and lotion gift set? This sparkling, floral scent is every bit as sophisticated as your wonderful mum and we just know she'll love the thought behind this gift as well as its charming scent.
Buy now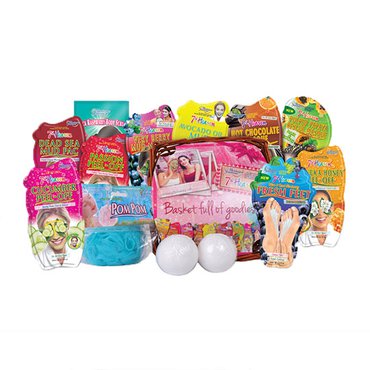 Montagne Jeunesse 7th Heaven Basket Full of Goodies
They always say the best kind of gift is spending quality time together – but you don't want to turn up empty handed! With this 7th Heaven Basket Full of Goodies, you'll have enough face masks for countless girly nights in. All you need now is popcorn, your pyjamas and a good old chick flick.
Buy now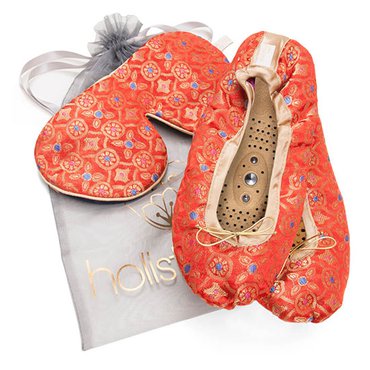 Holistic Silk Eye Mask Slipper Gift Set - Tibetan Orange (Various Sizes)
Luxurious, comforting and revitalising, the Holistic Silk Eye Mask Slipper Gift Set is perfect for both mums and grandmas who love to relax. This stress-reducing, tranquillity-inducing set is the perfect treat for showing them how much they're appreciated. We mean, the pattern alone is enough to make any mother squeal with excitement.
Buy now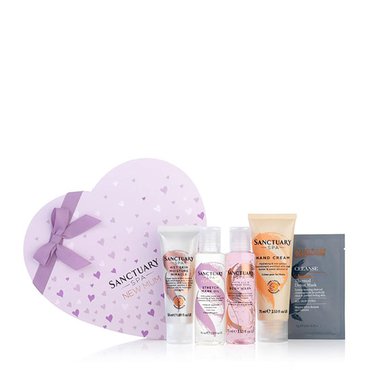 Sanctuary Spa New Mum Box Of Treats
For the brand new mammas out there, this Box of Treats will have her feeling back to her old self in no time. The decadent range of goodies – including a face mask and stretch mark oil – will keep her pampered from her head to her toes, which she'll finally be able to touch again. Maybe it's worth picking up an indulgent pedicure kit too…
Buy now
Molton Brown Opulent Rituals Hand & Body Gift Set
If you're stuck on what to get your mother-in-law, this Molton Brown Hand and Body Set is ideal. It's swanky, delicious and incredibly thoughtful, not to mention a great addition to her downstairs loo. We think grandma would like this set too – heck, why not get it for all the lovely ladies in your life?
Buy now
Le Mini Macaron Glitter Gel Manicure Kit
We see your manicure voucher and we raise you this glorious Le Mini Macaron Manicure Kit – a gift that keeps on giving. With this kit, you can do your nails together and achieve that professional, high-shine gel finish without having to visit the salon. Pour yourselves a glass of fizz and make a real pamper night of it.
Buy now
Dr Botanicals Vegan Champagne Bath Bomb
If your mum loves a good bathe then this Champagne Bath Bomb is the perfect accompaniment for her bath time ritual. As she soaks in the nourishing oils, the uplifting champagne aroma will fill the room and send her into a state of sheer bliss. Why not get her a real glass of bubbly too? Just for good measure.
Buy now
Proenza Schouler Arizona Eau de Parfum
New to the fragrance scene, this debut perfume by Proenza Schouler is incredibly beautiful. We guarantee that any woman in your life would be flattered to receive something as stunning as this. Inspired by nature and vast, desert landscapes, this radiant Eau de Parfum is the ultimate Mother's Day gift and a great scent to be wearing come spring.
Buy now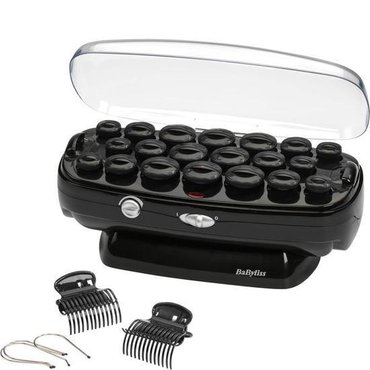 BaByliss Thermo-Ceramic Hair Rollers
Ditch the bouquet (which is practically the same price) and get your mum these BaByliss Thermo-Ceramic Rollers. These amazing heated rollers provide the gift of gorgeous, voluptuous hair, every single day. Soon, she'll be thanking you for her new bouncy 'do, and you'll probably be able to borrow them too…what a win!
Buy now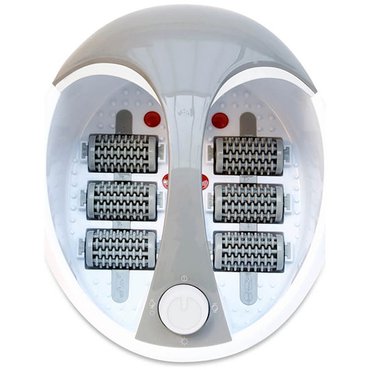 Rio Deluxe Foot Spa & Massager
Spa experiences are well and good but they're also super expensive. This pampering Deluxe Foot Spa features hydrotherapy jets that soothe aching muscles and tendons to have her feeling all kinds of relaxed. Pair it with a couple of face masks and cucumber eye patches and you have yourself an at-home spa experience.
Buy now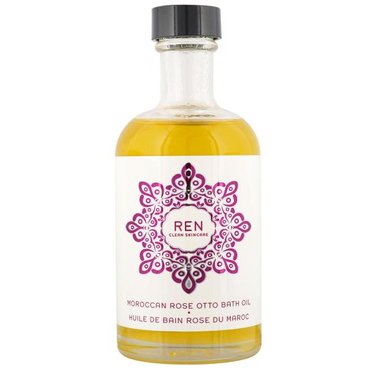 REN Moroccan Rose Otto Bath Oil
Nothing quite says 'I love you' like filling up the tub, lighting some candles and pouring a glass of vino for your mum. Gift her this Rose Otto Bath Oil to add to her bath and let her take some time out to soak and recharge her batteries. The oils will envelop her body, nourish her skin and take her mind far away from her daily routine. It's a truly sumptuous Mother's Day gift.
Buy now
Origins Plantscription Youth-Renewing Sheet Mask
Everyone loves a good face mask and this pack of six means you can get all of your favourite women in one room to have a pamper and a good giggle. Grab your mum, mother-in-law, grandmas and aunties and indulge in these Origins Youth-Renewing Sheet Masks, which'll leave you all feeling like new women.
Buy now
Just because you've got her a super amazing beauty gift (you're welcome), doesn't mean a nice cup of tea and her favourite pastry wouldn't go amiss on the morning of. Go on, spoil her. After all, she gave you life and that's kind of unbeatable…