Best Travel-Size Products
The Best Minis & Travel-Sized Products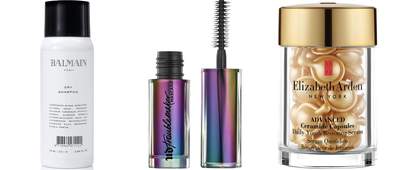 Have you noticed that the more 'into skin care' you become, the heavier your bags are when you travel? It's not OK. I mean, who doesn't have an endless supply of those millennial pink pouches (if you know, you know, and if you need one HMU), each used to carry makeup, skin care and hair care items safely to their destination – whether that's to your mate's flat in Clapham for one night or somewhere super schmancy in Italy for two weeks (we can dream).
With every trip and sleepover, we all have the same debate with ourselves: which items are a must? Which items can be left behind? And which can feasibly fit in our bag? It's a real pressing issue.
If you're like me, you'll also stress about not having enough of your favourite products in mini size for when you're on the go – why don't I have any minis? But, ladies and gents, fret no more: we have hunted down our cult faves and put them into one bite-size article so that the next time you're popping to your pal's or nipping over the Channel, you'll have all your favourite beauty items and they'll actually fit in your bag – hoorah!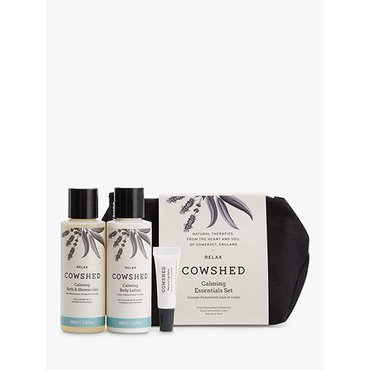 Cowshed Calming Essentials Set
Even though they're your everyday essentials, there's nothing basic about these Cowshed travel-sized toiletries. They are sheer calm and happiness, all bottled up, and will keep you clean, refreshed and smelling drop-dead gorgeous while you're out on adventures.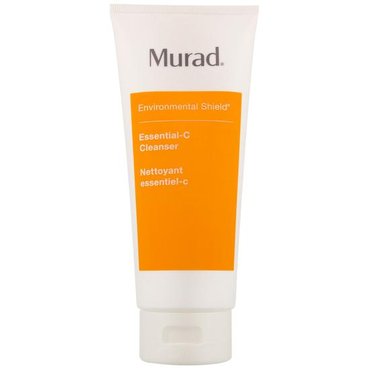 Murad Enivronmental Shield Essential C Cleanser
Wash your face and protect it with this travel-size antioxidant-rich cleanser. It's the perfect face wash for travelling with as it's a warlord against pollutants and environmental aggressors – a real must-have for any bustling city breaks.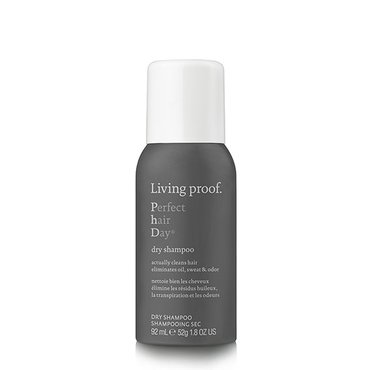 Living Proof Perfect Hair Day PhD Dry Shampoo
Picture it: the sea has transformed your hair from flat to mermaid-like and wondrous. The last thing you want to be doing is washing out those amazing curls. Spritz a bit of this Living Proof Perfect Hair Day PHD Dry Shampoo and you're good to go. Look, you don't have to tell anyone you didn't wash your hair…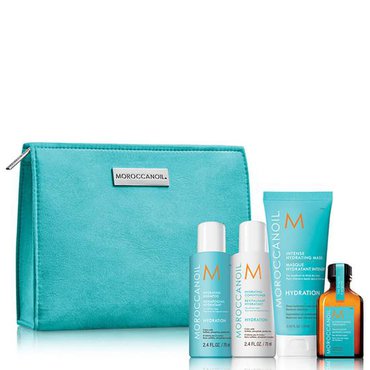 Moroccanoil Hydration Discovery Kit
But if you really can't stand the thought of not washing your hair on hol, then opt for Moroccanoil's Travel Essentials Hydrate Gift Set. These little minis will do more than just rinse away dirt and grime, as the collection boasts shampoo, conditioner, a hair mask and a treatment oil. Together, they make the ultimate set that saves your hair from drying out and keeps locks looking luscious all week long.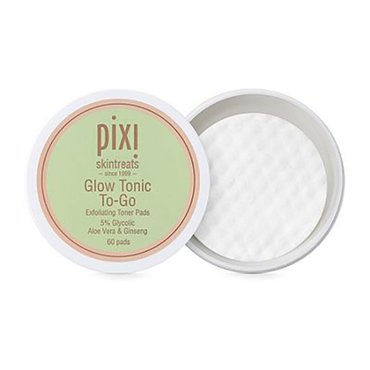 PIXI Glow Tonic To-Go Pads
It's PIXI's famous formula but not as you know it...Just kidding. It's exactly the same except these pads are pre-doused, making it extremely easy for you to freshen up your face, no matter where you are. And as they're not liquid per se, you're probably safe to pop them in your handbag when flying. (Don't hold us to that, though – we don't want to be responsible if they're confiscated.)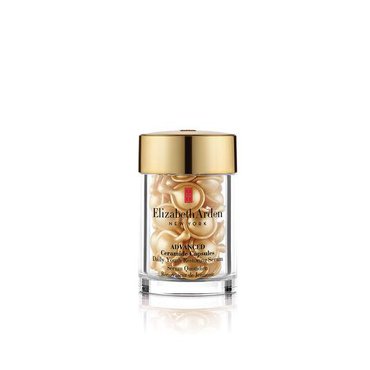 Elizabeth Arden Advanced Ceramide Capsules Daily Youth Restoring Serum
OK, so these aren't technically a 'travel mini' but the Ceramide Capsules are perfect for travelling with as they're definitely small enough to fit in your hand luggage if you're going abroad, and are great at protecting your skin against dehydration, ageing and basically everything. Airplane skin, what?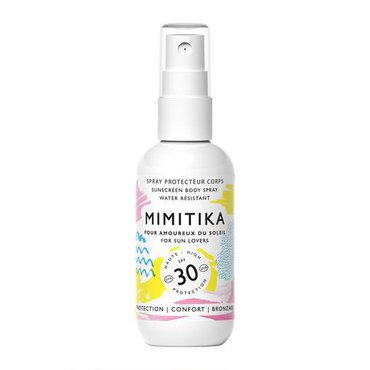 Mimitika Sunscreen Body Spray SPF 30
Everyone knows you have to keep protected while you're out in the sun. Whether you're travelling to South London, Spain or Shanghai, SPF is a must and this travel size Mimitika sunscreen is the perfect product. It'll keep your nose from burning and helps enhance your natural tan.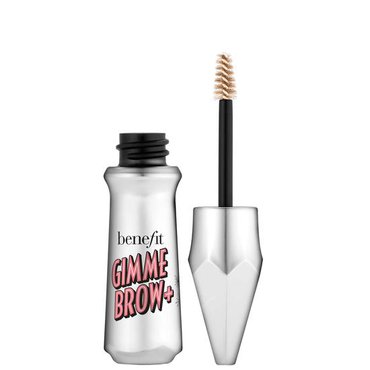 Benefit Gimme Brow
Keep your brows on fleek at all times with benefit's cult classic, Gimme Brow but in mini! It's so small you can fit it in that teeny pocket of your jeans (you know which one I mean…) for touch ups wherever, whenever.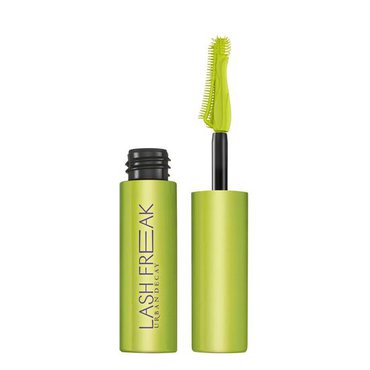 Urban Decay Lash Freak Mascara
You can't go on holiday without having a fancy night out. Create killer lashes for an evening of fun with this Urban Decay mini mascara. Though it's small in size, it has a huge impact on your lashes, making them long, full and voluminous.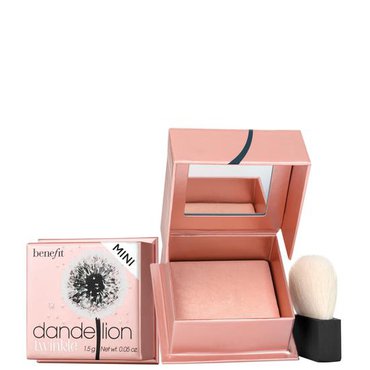 Benefit Dandelion Twinkle Powder Highlighter
One of the best things about travelling is having an excuse to purchase all of benefit's travel-sized makeup and this Dandelion blusher is a must-have for any benefit beauty lover. Add a soft flush of colour to your cheeks to enhance your already beautiful, skin-kissed glow.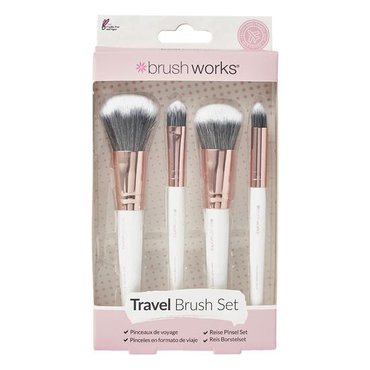 Brushworks Travel Brush Set
You don't need a lot of makeup when you're going on holiday, especially when the sun has blessed you with a stunningly radiant complexion. But if you are wanting to apply your makeup, do so with these makeup brushes because normal size brushes take up far too much room.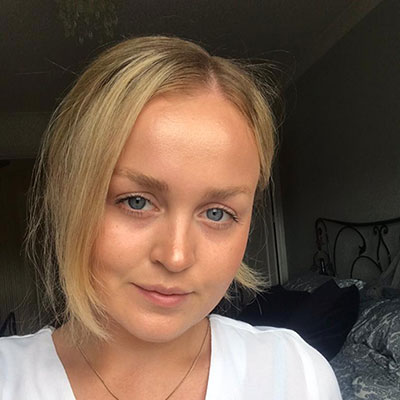 Hannah has worked as a writer for over four years and knows beauty, skincare and makeup like the back of her hand.