The Best LED Face Masks to Use At Home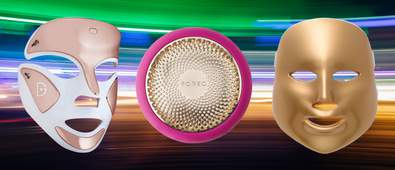 When it comes to anti-ageing treatments, there's plenty of potions and lotions on the market. However, one way to improve your routine is by investing in a light emitting diode (LED) therapy mask.
Seen on the likes of A-listers such as Chrissy Teigen, January Jones and Victoria Beckham, it's one celeb skin care trend we can get behind.
While we admit at-home masks do often come with a hefty price tag, they also have a whole host of skin care benefits. From smoothing fine lines to reducing inflammation and regulating oil production to preventing pesky breakouts, these handy, hassle-free LED masks are often worth the splurge. Plus, the one-off purchase means you don't have to spend money on regular spa treatments every month.
Want to know more before you take the plunge? Take a look at the benefits of LED face masks and the very best options to add straight into your shopping basket.
What is a LED mask?
First of all, you're probably wondering what even is a LED light mask and does it even work? We hear you. Sometimes skin care fads come and go, and it can be hard figuring out which items we should be splurging on and which items we should be ignoring.
Well, simply put these futuristic-looking masks use a form of light therapy to penetrate the skin to improve natural cell renewal. Without getting too technical, this means the LED masks use different wavelengths of visible coloured light which reach the deeper layers of the skin. This has a profound effect on your complexion and has a number of benefits including:
Stimulates blood circulation and collagen production
Minimises fine lines and wrinkles
Eliminates bacteria
Prevents acne breakouts
Reduces redness, dark spots and pigmentation
How do I use a LED face mask?
Wondering how and when to use the mask? Well, the beauty of investing in at-home light therapy device is that you can use it wherever and whenever you want.
Make sure to always start with freshly cleansed, makeup-free skin. Then, depending on which device you choose, it often comes with straps to attach the mask to your head. This hands-free approach is perfect for moving around while enjoying a spa-like treatment. So, whether you want to sit back and relax or use it as an opportunity to do your laundry, then you can with these LED face masks.
Simply set your new device to the recommended setting and timing and just leave the LEDs to do all the hard work.
How often do I use a LED face mask and is it safe?
A good rule of thumb is to start introducing LED treatments slowly into your routine and always check the instruction manual before diving in as the recommended usage can change from brand to brand.
Most experts agree that LED light therapy masks are safe to use at home as they don't use UV light, but some have raised concerns about potential eye damage. That's why they suggest wearing protective eyewear to guard your peepers as you wear the mask.
Plus, if you're concerned or you have particularly sensitive skin it's always best to check with a dermatologist beforehand.
The best LED face masks
Of course, we understand a lot of the masks below come with an expensive price tag. But they can be a great investment piece if you want start taking your skin care seriously as it offers a non-invasive way to achieve impressive and long-lasting results.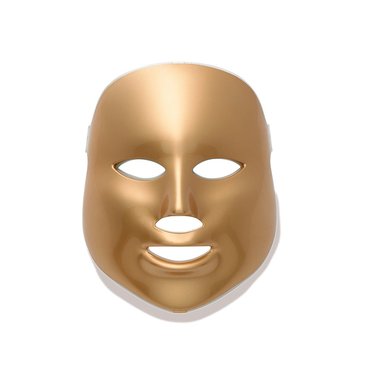 £365.75

£390.00

(7% off)
Go for gold with the MZ Skin LED face mask. This luxury device is an impressive choice which uses 5 different coloured LED light treatments to tackle a plethora of skin concerns.
It uses red light for anti-ageing benefits, blue light to treat acne, green light to even the skin tone, yellow light to minimise redness and white light to repair the skin. The targeted treatments offer a non-invasive way to ensure professional results but in the comfort of your own home.
Key features:
Five coloured LED lights – red, blue, green, yellow and white
Adjustable straps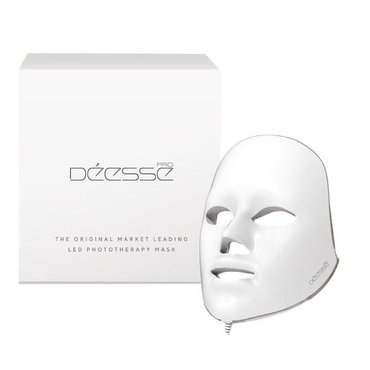 £1368.00

£1440.00

(5% off)
When you're looking to rejuvenate, brighten and heal your complexion, there's one device worth turning to.
The Deesse PRO LED Mask is a luxury device that is backed by science and utilises 770 medical grade LEDs to encourage cell renewal. This in turn helps to improve common skin concerns while achieving radiant, smooth, and youthful-looking results.
Choose from 6 treatment modes and 4 wavelengths, including red light, green light, blue light and near infra-red light to unlock some of the best anti-ageing and healing benefits.
Key features:
Six treatment modes
Four wavelengths
Red light, green light, blue light and near infra-red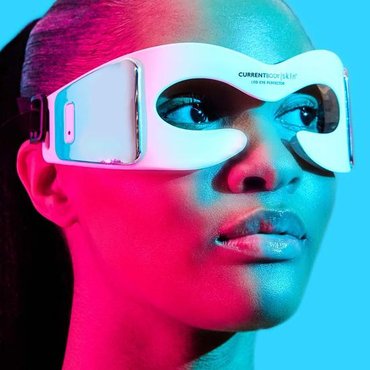 £199.00
Drawing inspiration from their original award-winning LED mask, CurrentBody have created a targeted device that perfects the delicate skin around the eyes. Designed to plump, firm, and strengthen the skin's elasticity levels using light therapy, this piece of kit utilises four LED wavelengths to target the skin, alternating between amber (605nm), red (633nm), deep red (660nm), and near-infrared (880nm).
Key features:
Four powerful LED wavelengths
Pain-free, hands-free simplicity
Super fast, three-minute treatments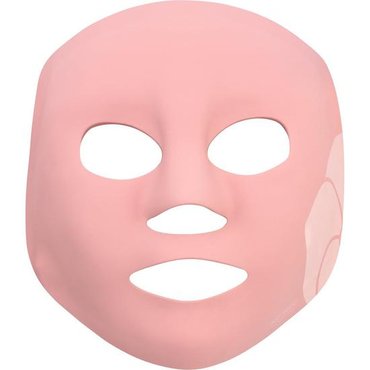 £600.00
Treat signs of ageing whilst simultaneously reducing the severity of breakouts with the MZ Skin Lightmax Supercharged LED Mask 2.0. This flexible mask brings the salon to your front door and uses red, infrared, and blue LED light therapy to stimulate collagen production whilst eliminating acne-causing bacteria. It is recommended that you use the mask for 10 minutes a day for the best results.
Key features:
Two LED light modes: anti-ageing and acne
Pain-free, non-invasive and portable LED mask
10-minute treatments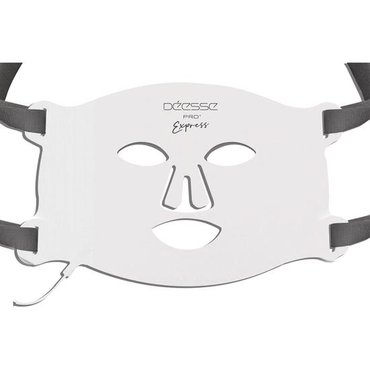 £284.05

£299.00

(5% off)
The Deesse Pro Express LED Mask offers targeted LED skin therapy whenever and wherever you want it. This on-the-go mask ensures you are able to put your best face first by using two clinically proven wavelengths of light (633nm red & 830nm Near Infra red) to reduce fine lines. It's the ideal self-care gift to indulge in!
Key features:
Red & near infrared LED light therapy
Clinically proven & FDA approved
Travel friendly & USB chargeable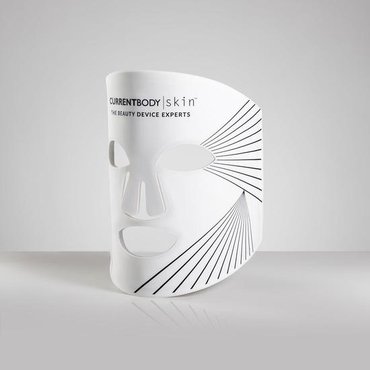 £279.00
Loved by celebs like Kristen Davis, Renée Zellweger and Gal Gadot, this CurrentBody at-home light therapy mask is the perfect way to add an VIP treatment into your own skin care routine. It's an award-winning option which utilises red and near infra-red light therapy to help smooth skin texture, tighten loose skin and calm redness.
Plus, it has a flexible fit so sits comfortably on the face and delivers light to the lower layers of skin for effective results.
Key features:
Dual technology
Red LED light
Near infra-red light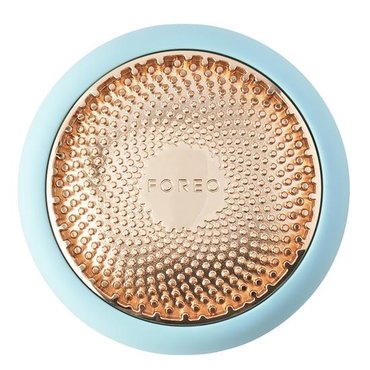 £195.00

£279.00

(31% off)
The FOREO UFO 2 is a slightly different device which still offers LED light therapy to revitalise the skin, but also has other features like thermo-therapy, T-sonic pulsations and cryo-therapy. This hassle-free tool allows you to personalise your skin care routine to help firm, tone and smooth the complexion.
You can also use this device with the UFO sheet masks from FOREO to ensure youthful-looking and super soft results.
Key features:
Full spectrum LED light therapy
Thermo-therapy
Cryo-therapy
T-sonic pulsations
Rechargeable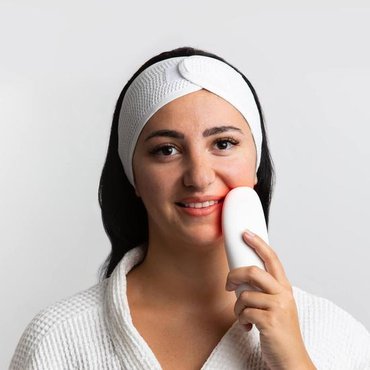 £99.00
Ok, so not technically a full LED face mask but it is a slightly more affordable option if you don't want to make the investment into a full mask just yet. It's a hand-held device which you can easily move across different areas of the face to improve cell rejuvenation. This encourages collagen and elastin production to ensure firm, smooth and even skin.
Key features:
Red LED light
Near infra-red light
Ergonomic design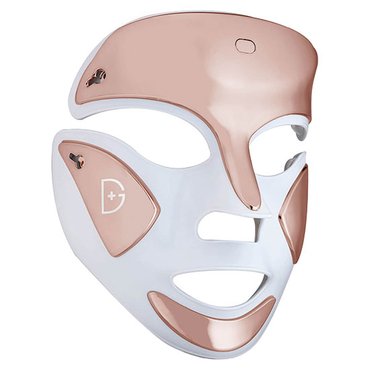 £465.00
Another top choice must be the Dr Dennis Gross Skincare LED light mask. This one-size-fits-all, space-age mask targets the whole face for youthful-looking, clear and radiant results.
It uses an impressive combination of 100 red LED lights and 62 blue LED lights which get to work diminishing the appearance of fine lines, discolouration, blemishes and redness. The red LED focuses on the production of collagen for anti-ageing benefits, while the blue LED lights help banish bacteria for clearer, flawless skin.
Key features:
100 red LED lights
62 blue LED lights
3 treatment modes
Hands-free
Adjustable strap
Automatic shut-off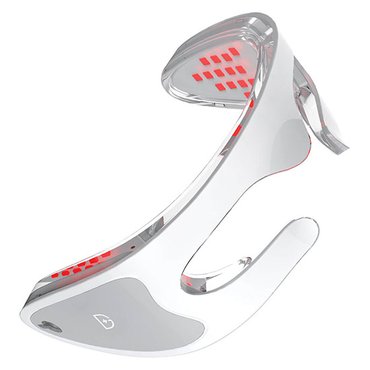 £172.00
This unique LED eye mask is a great option to target fine lines, crow's feet and dark circles. The device utilities four wavelengths of red light therapy to help stimulate collagen and improve elasticity around the delicate eye area. Use for the allotted treatment time for a quick, hassle-free way to refresh the skin.
Key features:
80 LED red lights
Pre-programmed treatment time
Automatic shut-off
And there you have it, all the best LED face masks to use at home as part of your own personal pamper routine. For more top skin care tops take a look at the Best Gua Sha Tools and How to Use Them.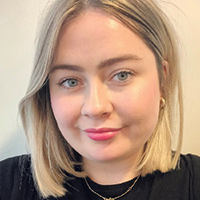 Rebecca is a content writer with over three years' experience and a keen interest in cosmetics. Cosmetify allows her to combine her blogging skills with her passion for beauty.