Best Korean Skincare Products
The Best Korean Skincare Products for Flawless Skin
If K-beauty is still nowhere to be seen within your skincare routine, then we hate to say it but we're lowkey judging you. There's a reason why the buzz around Korean skincare keeps on buzzing. Not only has it single-handedly transformed the skin sector with innovative ingredients, gentle formulas and undeniable results but it also continues to inspire your favourite beauty trends – think glass skin, acid layering and double cleansing.
With everything from face masks to serums, cleansers and creams storming the shelves, it's super easy to incorporate a little Korean beauty into your existing skincare collection. To help you get started, we've rounded up the best Korean skincare products that 100% deserve a spot in your routine.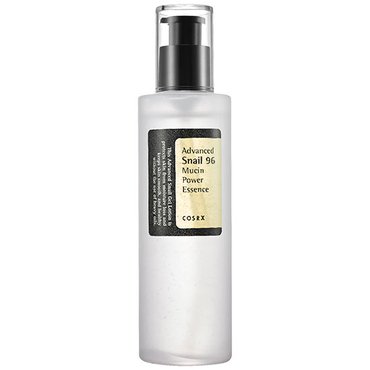 If you're new to the world of Korean skincare, you'll soon learn that snail mucin is one of their signature ingredients. Granted, it doesn't sound too pleasant but once you see how it transforms your skin, you'll learn to love it. This power essence from CosRx is loaded with the stuff in order to nourish, repair and revitalise tired skin
Go To Store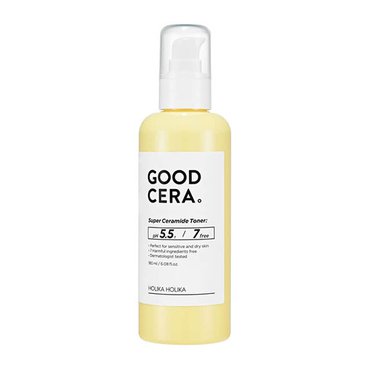 Toners can be a little hit or miss sometimes but Holika Holika are here to prove that adding one to your skincare routine is worthwhile. The Good Cera Super Ceramide Toner is packed with ceramides, yeast extract and botanical oils in order to nourish, hydrate, protect and soothe skin. Tell-tale signs of ageing are minimised while skin is left with a healthy, luminous glow.
Go To Store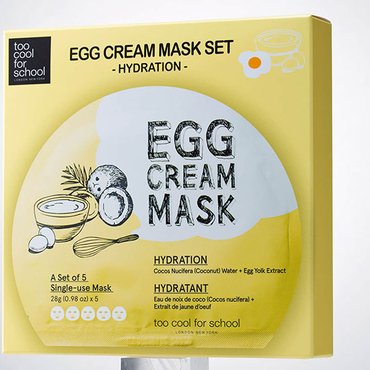 It wouldn't be a line-up of Korean skincare without a classic sheet mask. This set boasts five ultra-soft microfibre sheet masks that are drenched in egg extract, coconut water, niacinamide and other botanical ingredients to deliver intense hydration. In as little as 20 minutes, you can reveal skin that appears fresh, plump, glowy and full of life.
Go To Store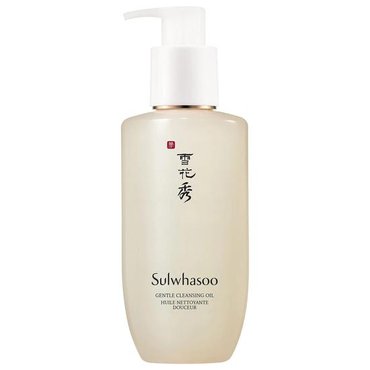 Cleanser is the first step in every skincare routine, and this oil from Sulwhasoo makes removing impurities and stubborn makeup a breeze. A cocktail of camellia japonica seed oil, apricot oil and prunus mume seed extract takes care of pores, whilst a Hydra Capture Complex maintains the skin's natural barrier for a hydrated and comfortable finish.
Go To Store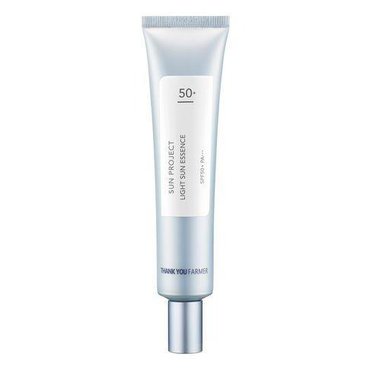 South Korean women are on top of their sunscreen game, so it comes as no surprise that K-beauty brands are bringing some of the best SPF formulas to the forefront. This daily defence blocks the damaging effects of UV rays all while reducing redness and softening the appearance of fine lines. Non-greasy, semi-matte and featherweight, it's a face SPF that ticks all the boxes – finally!
Go To Store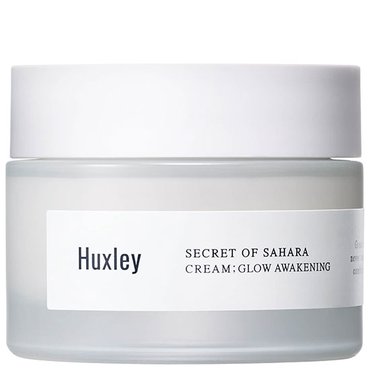 Meet the silky, anti-ageing brightening cream that instantly revives skin's radiance – no matter how fatigued it looks and feels. This light, non-greasy cream is packed with antioxidants and Sahara prickly pear cactus seed oil in order to nourish, hydrate and protect skin from environmental damage. The result? An even skin tone and luminous visage.
Go To Store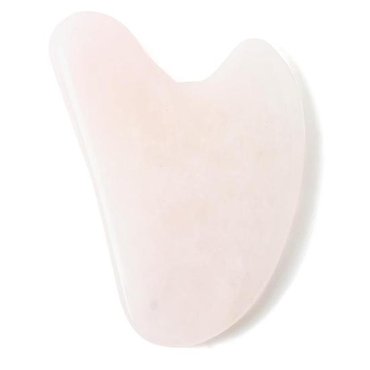 Elevating your skincare routine is made easy with one of these nifty accessories. The Gua Sha is a traditional face tool used in Chinese medicine to promote overall health and radiance of the skin. Massaging one of these over your skin with a cream or serum helps to improve blood circulation, reduce puffiness, lift and smooth skin. We love the Rose Quartz Gua Sha but Mount Lai also offer jade and amethyst options if you're into your crystals.
Go To Store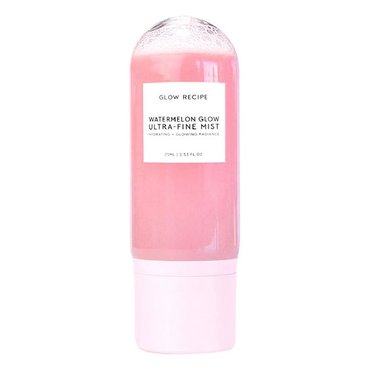 Another of Korean skincare's strong points is their minimalist, Insta-worthy packaging. This face mist from Glow Recipe is the pretty pink potion you need to brighten, hydrate and soothe skin. Just a few spritzes is enough to lace your face with an enviable glow, making it the perfect finishing touch in any skincare or makeup routine.
Go To Store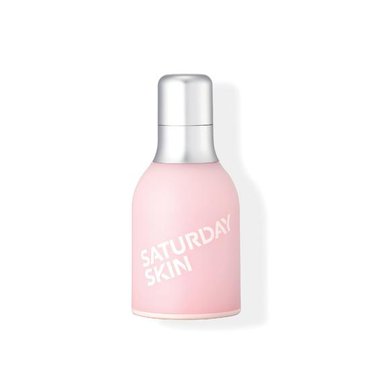 One too many late nights? Saturday Skin has just the remedy. Tired peepers will appreciate this eye cream as it works around the clock to protect delicate under-eye skin. Fine lines, dark circles and puffiness will have a hard time showing up as the cream imparts intense hydration and even speeds up the skin's renewal process. You'll be able to fool anyone into thinking you've had your full eight hours!
Go To Store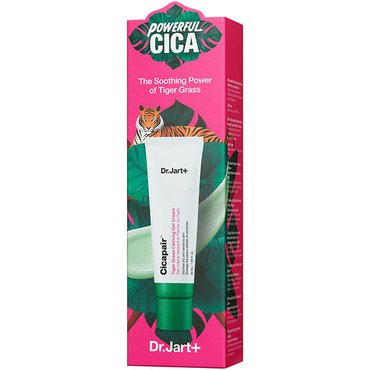 If you head to Tik Tok for the latest and greatest beauty products then there's no doubt that you'll be familiar with this formula. Dr. Jart+ is a K-beauty and dermatology brand that delivers pro-grade skincare collections.
The Cicapair range is ideal for sensitive and acne-prone skin types, with this gel cream working specifically to calm signs of redness, rosacea and irritation.
Go To Store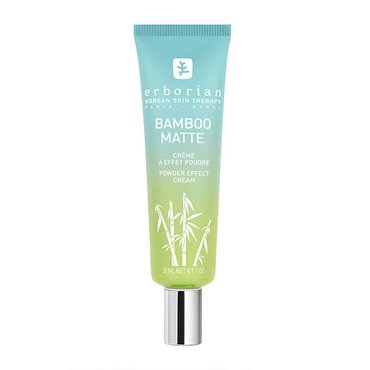 Oily skin types will love this one. The Bamboo Matte Powder Effect Cream is a two-in-one moisturiser that combines intense hydration with a matte finish. The fine cream locks in moisture whilst an infusion of bamboo powder works as a natural mattifier. Whether you want to reduce the appearance of blemishes, blur pores or de-shine skin throughout the day, this formula is a must-have for your collection.
Go To Store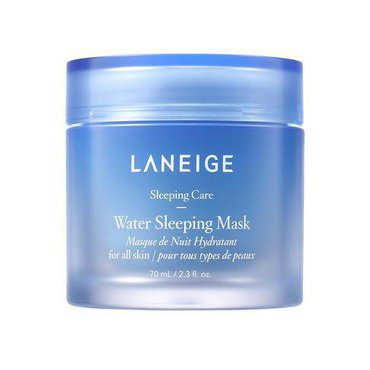 Taking beauty sleep to the next level is this overnight mask treatment from Laneige. This Korean beauty brand are committed to helping women achieve clear and radiant skin. Working overtime to rejuvenate, refresh and re-energise your complexion, it reduces signs of stress and ensures you wake up to a well-rested canvas, each and every morning.
Go To Store
We know that these Korean skincare products will make you want to stock up and discover more - they're just too good to miss! Now that you've had a taste of Korean skincare, why not try and nail the infamous 10-Step Korean Skincare Routine?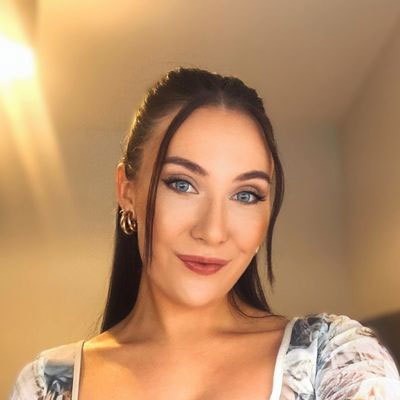 Carly is a beauty editor at Cosmetify and has been a part of our family for three years. She has over five years of experience in health, beauty and wellness writing.