The Best Honey Face Masks & Why You Need Them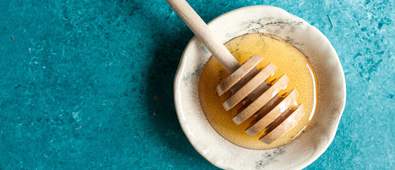 Honey is a sweet, sweet gift from nature that just keeps on giving. Not only does it make a fine accompaniment at breakfast but it also does absolute wonders for your skin. The skin care industry has of course clocked on to the undeniable benefits of honey, plonking it into every face mask, moisturiser and cleanser (etc etc) that they can find.
So what can honey do for you? We've rounded up the five main skin care benefits that honey-infused face masks and treatments can bring to your complexion.
1. Natural anti-ager
The associate clinical professor at Yale Department of Dermatology, Mona Gohara, M.D., states that honey can assist in the production of collagen building – a key factor that helps to turn back the clock on your complexion. With increased levels of collagen being produced, the elasticity in your skin feels strengthened, resulting in a bouncier, younger-looking complexion.
2. Natural healing properties
Honey, in particular manuka honey, contains high levels of antioxidants that are known to help with the healing process of damaged skin. This means the appearance of stretch marks and acne scars can be lessened in some cases. With the likes of Kourtney Kardashian slathering manuka honey onto her skin, it's no wonder this healing must-have has become so popular.
3. Kicks bad bacteria to the curb
Manuka honey is a powerful antibacterial that can kill off bad bacteria. But what does this mean for your complexion? Well, using honey in your skin care regime can effectively rid your skin of bad bacteria without drying it out, making it an absolute winner. With less bacteria on your skin, the likelihood of a breakout is greatly reduced.
4. Potent anti-inflammatory
We were already sold on manuka honey when we found out that it can help prevent the development of nasty bacteria, but the skin-loving list doesn't stop there. Manuka honey even helps with soothing the angry appearance of acne and spots with its anti-inflammatory properties. Jump on the hype and get rid of unwanted redness and swelling by using manuka honey products as a spot treatment.
5. Provides a surge of moisture to drier skin types
Not only does honey act as a serial spot killer, it also provides nourishment along the way, allowing it to be used on even the most sensitive of skin types. Manuka honey is a natural humectant that draws in moisture to keep skin looking and feeling its absolute best.

The best honey face masks
Before you go ahead and get yourself into a sticky mess with a tub of manuka honey, why not try these easier alternatives that have honey-infused formulas? Same results, less mess – it's a no brainer.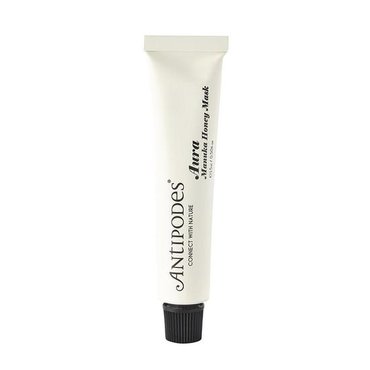 £7.04
Polish away the day with a face mask that releases your inner glow. Containing manuka honey and a calming vanilla and mandarin fragrance, this face mask helps to revitalise dulling complexions whilst soothing your skin and reducing redness.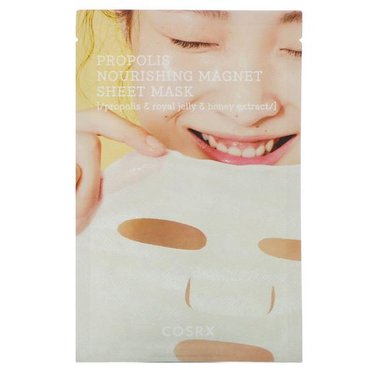 £7.00
CosRx have created the perfect nourishing face mask, and for an affordable price. This wonder product is enriched with honey, propolis and royal jelly, all of which are famed for their long-lasting hydrating benefits. In just 20 minutes, you can reveal a fresh, glowing visage.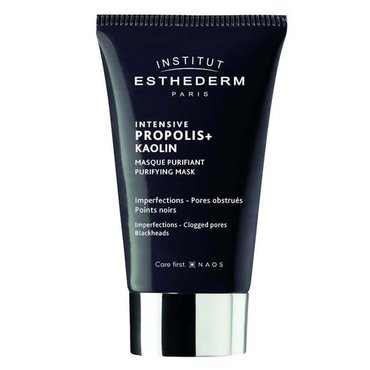 £24.99

£39.00

(36% off)
This mask may be on the expensive side, but it truly is an indulgent treat for your skin. Combining propolis, a compound created by honey bees, with kaolin, this mask sinks deep into the skin to impart a comfortable clarifying treatment. The purifying formula provides an effective cleanse, helping to balance excess oil, tackle impurities and minimise visible shine.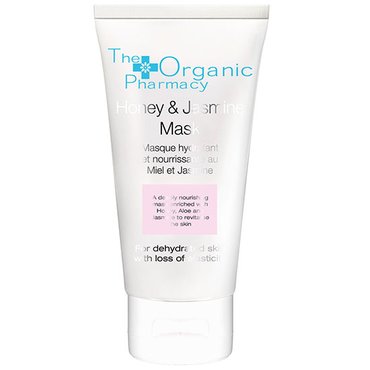 £39.99

£40.00

(1% off)
Drench your complexion in a cocktail of nourishment with The Organic Pharmacy Honey & Jasmine Mask. This potent formula mixes together evening primrose, shea butter, honey, rosehip oil and jasmine to deliver that lit-from-within glow.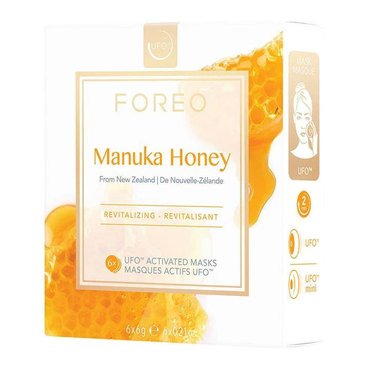 £20.99

£21.00

(1% off)
This pack of six revitalising sheet masks work in tandem with your FOREO UFO device to nourish and hydrate even the driest of skin types. Each sheet is infused with manuka honey to soften the skin and turn back the clock on your complexion. Simply remove the attachment ring from your UFO device and place on the device. Then, re-attach the ring over the top of the mask and follow the instructions for the device.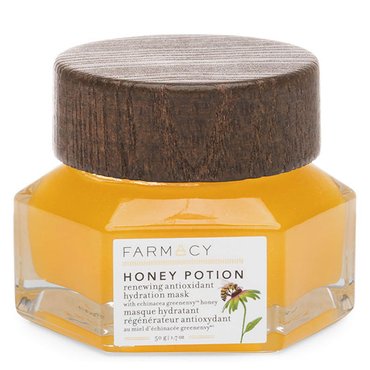 £36.00
Combining science with clean and locally grown ingredients, the FARMACY Honey Potion Renewing Antioxidant Hydration Mask delivers a lavish and intensive treatment that boosts the skin's moisture levels. Better still, it's free from parabens, phthalates, mineral oil and synthetic fragrances, meaning your skin is only receiving the best ingredients possible.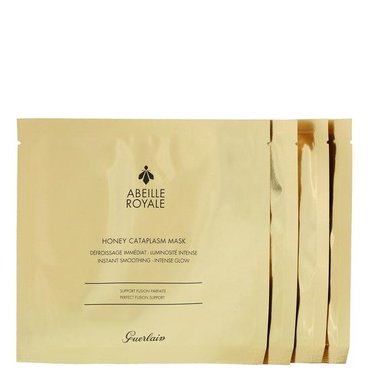 £66.30

£100.00

(34% off)
This mask harnesses the repairing power of honey and combines it with a gel-pearl formula that smooths out fine lines and keep skin feeling supple. Apply once or twice a week to provide a veil of comfort and hydration to the skin.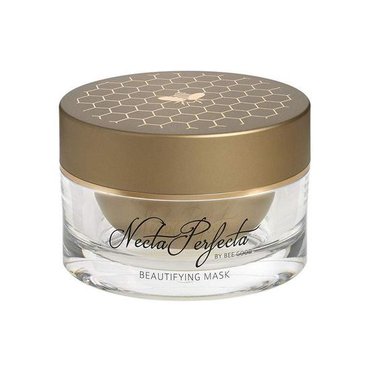 £19.65

£25.00

(22% off)
Deeply moisturise and replenish your skin with this cult-favourite face mask. The UK's first honey-infused, 4-in-1 multi-tasking enzyme exfoliator and treatment mask that you can use from scalp to toe. It feels like a balm, and looks and smells like heaven. What more could you want from your skincare routine?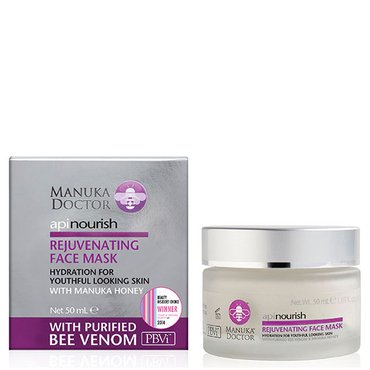 £10.55
Inject your complexion with the skin-loving goodness of manuka honey and purified bee venom. The mask works by minimising the appearance of blemishes and blackheads to decongest your complexion and add some much-needed radiance.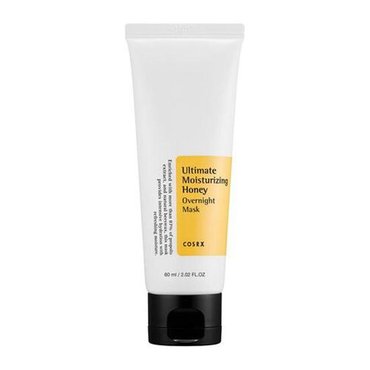 £22.99

£23.00

(1% off)
Glowing skin starts with a good hydrating mask, and this intensive treatment from CosRx is the perfect product to get you started. Fast-acting ingredients work together to soothe skin at night and form a dense skin moisturising film. Propolis extract also hydrate the skin all day long and is a natural disinfectant against bacteria.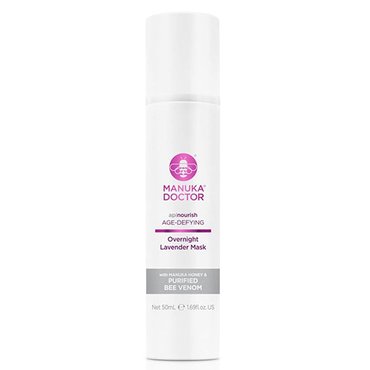 £18.95
You may have heard about this honey-infused brand through reality star Kourtney Kardashian, but for those who haven't, let us introduce you to your new favourite face mask.
Infused with manuka honey, aloe vera and hyaluronic acid, this epic mask sets about instantly rehydrating dry skin whilst soothing the senses with lavender oil.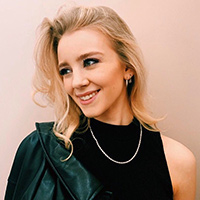 With five years' experience under her belt, Ellie has worked alongside a range of highly regarded makeup artists, giving her a real insight into what consumers should be spending their money on.