10 Best Face Washes for Acne-Prone Skin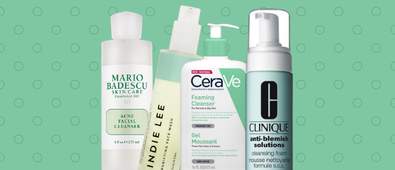 Whether it's acne, 'maskne', bad breakouts or hormonal spots, we'll do anything to get them gone. And by anything, we mean we'll try all of the acne-fighting formulas to see which one clears up our skin best.
Navigating the world of skin care for acne-prone complexions can be tricky, though. With everything from micro-exfoliants and serums to overnight treatments on offer, finding a product that soothes instead of stresses can be hard. That's where face wash comes in.
While they may seem like the simpler, less-effective option, face washes are in fact the first step to tackling pimple-prone skin. Their lightweight, foam texture makes washing away dirt, oil, makeup and sweat all the easier. Clogged pores become unclogged, breakouts are banished and problematic skin is no longer a problem.
Sound like something you need, ASAP? Keep scrolling, as we round up the best face washes for acne-prone skin.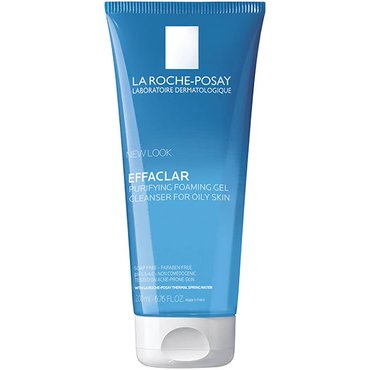 £12.00

£13.50

(12% off)
Whether it's cluster spots, red, angry breakouts or under-the-skin lumps, the La Roche-Posay Effaclar Purifying Cleansing Gel can lend a helping hand. This gentle but effective face wash is a firm favourite of ours as it purifies and soothes skin, without causing irritation. The gel-to-foam formula eliminates dirt and oil without stripping away essential moisture, so you can reveal a clean and clear complexion.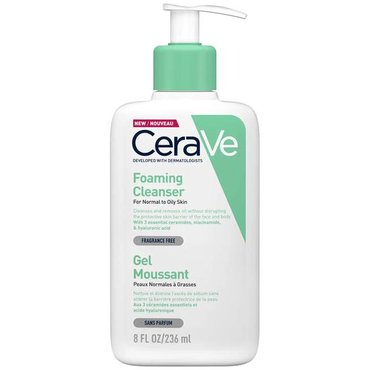 £7.93

£11.50

(32% off)
If you're on Tik Tok, then you'll most certainly be familiar with this facial cleanser from CeraVe. The cult-classic cleanser is a constant sell-out, here's why. The foaming gel is packed with essential ceramides that cleanse and protect the skin barrier, as well as hyaluronic acid, which retains moisture. An added dose of niacinamide keeps skin calm, reduces excess oil production and minimises pores. The result? Soft, smooth, spot-free skin.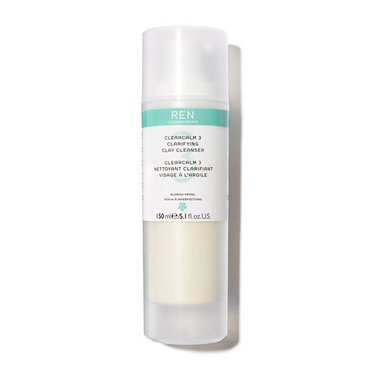 £23.50

£25.00

(6% off)
If you're willing to splash the cash in order to put problematic skin back on track, then allow us to introduce you to the Clarifying Clay Cleanser from REN. Designed to deal with blemishes and sebum build-up, this face wash balances, purifies and exfoliates. There'll be no signs of dryness or soreness, just a clarified complexion with a deep-clean feel.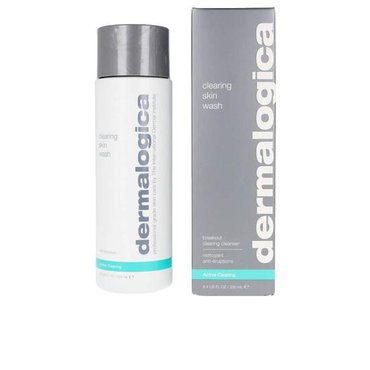 £30.40

£39.00

(23% off)
If anyone can supply an acne-fighting formula that works, it's the skin experts behind Dermalogica. Salicylic acid powers this face wash and provides a natural exfoliation that unclogs pores. Soothing ingredients, such as menthol, eucalyptus and tea tree ensure that you can reveal a calm and clear complexion.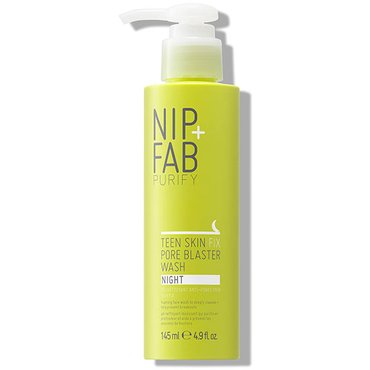 £6.99

£7.04

(1% off)
Wave bye-bye to breakouts and blemishes, as NIP+FAB provide the ultimate face wash. Designed especially for problematic teen skin, this foaming facial cleanser eliminates dirt, oils and impurities overnight so that you can wake up to fresh, clean and clear skin. Salicylic acid also purges pores, unclogging them to protect against future breakouts.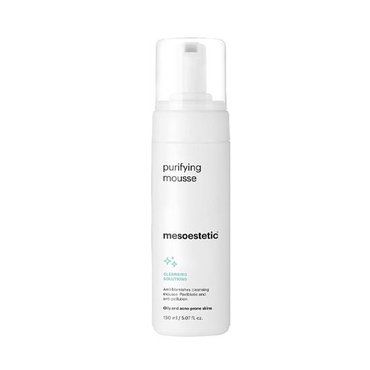 £35.14

£36.99

(6% off)
Giving your skin a real detox, the Mesostetic Purifying Mousse is your fast track to a blemish-free complexion. A cocktail of antioxidant-rich ingredients works to remove impurities, soothe skin and eliminate oil whilst antiseptic properties keep the skin barrier happy, healthy and hydrated. It's the perfect addition to any skin care routine.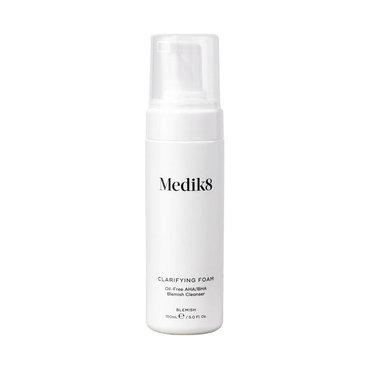 £16.50

£18.70

(12% off)
Salicylic acid, mandelic acid, niacinamide and tea tree oil; Medik8 have poured the best spot-busting ingredients into a daily face wash so you can flaunt a healthy-complexion. Tackling congested, oily skin, the cleanser gives pores a deep clean and gentle exfoliation.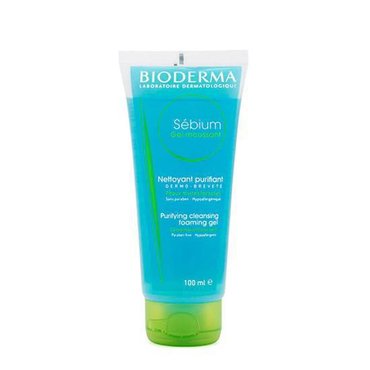 £12.35
We understand that not everyone wants to spend a lot of coin on a new skin care product. That's why we've thrown this budget-friendly but effective face wash from Bioderma into the mix. The gel-to-foam formula utilises a Fluidactive sebum-correcting complex to deep clean pores, prevent spots, minimise oil and gently exfoliate.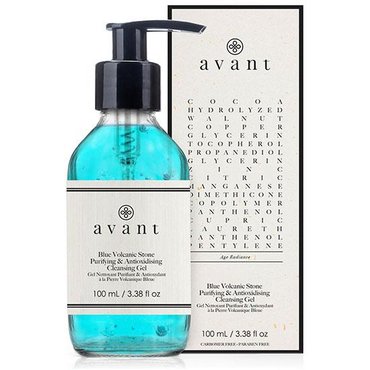 £73.15

£77.00

(5% off)
This cleansing foam is all you need to get breakouts under control. The mild, non-drying face wash soothes and calms inflammation around problematic areas, keeps pores clear and removes dirt and excess oil, so you can indulge in a blemish-free complexion. It's the perfect first step in your skincare regime.
£7.12

£7.49

(5% off)
This fresh, foaming gel cleanser washes away oil and impurities for a photo-ready complexion. Green tea and chamomile pacify while passionfruit balances skin for a clean, clear and healthy visage. It really is all you need to put your best face forward.
It's time to re-think your skin care routine. Snap up one of the breakout-busting formulas above and use it as the first step in your regime – consistently! Before you know it, your skin will be clean, clear and less congested. On the hunt for more acne-fighting skin care products? Check out The 10 Best Moisturisers for Acne.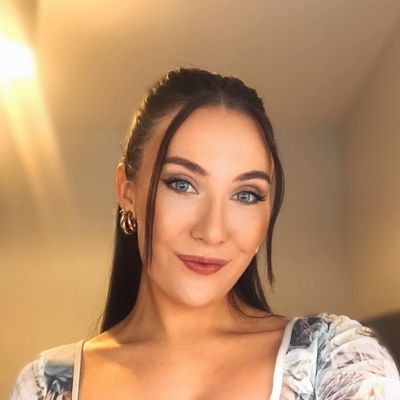 As the Senior Content Editor for Cosmetify, Carly is the go-to for all the latest (and greatest) beauty tips, tricks and trends. With over six years of experience in the industry, she knows all the ins-and-outs when it comes to health, beauty and wellbeing.