Best Men's Bathroom Products
The Best Bathroom Products Every Man Should Have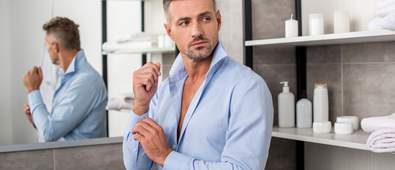 Every man is unique and every man has a unique set of grooming products dotted around his bathroom. But having said that, there are certain necessary products for men everywhere. To help you out, we've made a list of them here for you to take note of.
Not everyone is blessed with the natural good looks of Ryan Gosling or Brad Pitt, but with the right products in your bathroom you can at least look as well groomed as your favourite actors – even if you don't have the fame and fortune.
Whether you're close-cut, clean-shaven or sporting a bushy beard, occasionally you'll need to wield the razor until you look your best. While it's easy to feel pleased with an efficient shave, you'll need to apply cooling gel to make sure your stubble is looking on point post-shave. Biotherm Homme Aftershave Balm is one of the most soothing and potent shaving gels on the market, bringing a fresh and smooth feel to your skin.
£8.50

£13.35

(37% off)
Unless rocking the shaved head look, nearly all of us spend a lot of time perfecting our hair. The problem is, sometimes the morning rush doesn't allow you to sculpt your hair how you'd like, which is where a really great hair gel that can transform your hair in just an instant comes in handy.
American Crew Firm Hold Styling Gel is ideal for sprucing up your hair just before you head out the door. Whether you want to go for the rugged look, carefree and windswept or a more mature vibe, the formula lets you do it. Want some tips? Check out our guide to hair gels and waxes.
If you're someone who likes keeping on top of their facial hair, BaByliss for Men Super Stubble XTP Beard Trimmer is the perfect trimmer for you. The powerful and efficient blade creates sharp and crisp trims so you'll look fresh and ready to go in just a few minutes.
A variety of lengths are available, ranging from 0.4mm to 5mm, making it easy to get a close shave or leave your beard looking more thick and full.
Don't leave anything to chance and read through our guide to hair trimmers and clippers to learn more.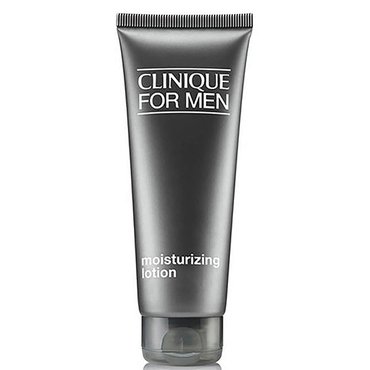 £24.00

£28.00

(15% off)
It may not have been something that you'd previously consider, but moisturising is becoming increasingly prevalent in most men's grooming routine – and for good reason. The modern man looks after his skin and makes sure his face is feeling fresh and hydrated, which is much easier with a helping hand from Clinique for Men Moisturizing Lotion.
Apply this nourishing day lotion to your face and you'll notice your complexion looking brighter and full of life.
Gift sets might be something you associate with Christmas and birthdays, staying true as the classic present from your aunt who couldn't think of anything else to buy you. However, it never hurts to have one handy in the bathroom, especially when they contain such a variety of products: face scrub, shave cream and aftershave balm comprise the contents of this selection, making it the ideal item to have stored away for emergencies.
This nifty FOREO toothbrush showcases all the simple economy of design for which top Scandinavian brands are famous. Its soft silicone bristles are directed either inwards or outwards, eradicating plaque at the same time as they massage gums and support your pearly whites' natural enamel. Although gentle enough to be used by children, even the biggest, most grizzled man will find a lot to love in its straightforwardly effective workings.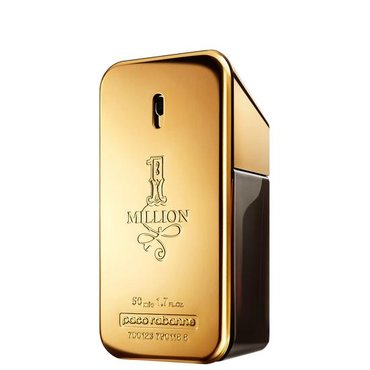 £42.50

£57.95

(27% off)
We all take plenty of time to make sure we look good in the mirror, but we often don't consider the importance of smelling good on top of that. Most people admit that someone who smells good becomes far more attractive, so make sure your fragrance is doing you justice.
Paco Rabanne 1 Million Eau de Toilette Spray is a fragrance that suits the active man with a busy lifestyle, so if you're someone who's always heading out for a night with your mates, this is the fragrance for you.
And if you want to wear a fragrance without the hassle of a separate step, you could try the Paco Rabanne 1 Million Aftershave Lotion, which will give you the benefit of smelling amazing, whilst nourishing your skin post-shave.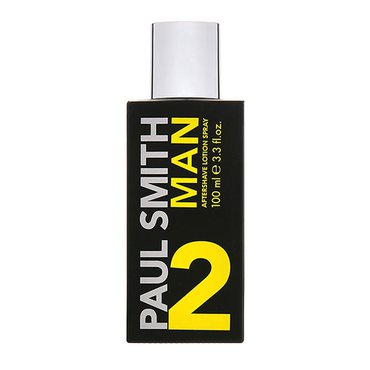 £17.50
We're sorry about hitting you with two aftershaves in a row, but bear with us, there's a reason. Whilst it's undoubtedly charming and enticing, we've mainly included Paul Smith's effortlessly cool lotion for the way it looks.
The appearance of your bathroom is particularly important, especially if you're entertaining a guest (wink wink). A Paul Smith product instantly enhances the aesthetic of your bathroom and lets everyone know you're a man of style and sophistication. Place the bottle boldly on the shelf and let it stand as the flagship of your collection.
Even those of you who don't really follow skin care trends may have noticed the ever-growing popularity of charcoal. If that's you and you're wondering what all the fuss is about, well, let us give you a quick run through.
Charcoal is much-loved for its cleansing properties: it unclogs pores, declogs the skin and eradicates grime. Your skin is 25% thicker than a woman's, therefore you need a spirited face wash to make a difference. This potent formula channels the power of charcoal to penetrate the surface and replenish your complexion.
Sometimes even the most extensive and high-brow grooming routines need something as simple as a razor. Extremely affordable yet highly efficient, grüum promises a clean shave without the fuss.
Made with six blades and a flex hinge, the sleek tool fits seamlessly in your hand to deliver a precise shave, even finding those hard-to-reach spots. Choose between a citrus yellow, ocean blue or tangerine orange to brighten up your bathroom.
To our cleanly shaven customers, we're sorry to exclude you on our final product, but why not treat yourself to the deluxe razor above to cheer yourself up?
Right, now to those of you with a luscious beard, we have just the duo. Bulldog have created the ultimate kit to care for your beard: the two-in-one beard shampoo and conditioner is enhanced by aloe vera, green tea and camellia oil to freshen up your fuzz, which is then softened by the nourishing beard oil. Better yet, it comes equipped with a beard comb, so that you can tame and frame your facial hair, just how you like it.
With this set of grooming products, you'll no longer have to worry about the state of your bathroom when you have guests over. Instead of asking the last time you gave it a clean, your friends will be wondering where you bought the high-quality collection. We understand if you want to keep it a secret – after all, everyone likes being the best groomed guy in the friendship group.
For more top tips take a look Best Sheet Masks For Men and The 10 Best Exfoliators For Men.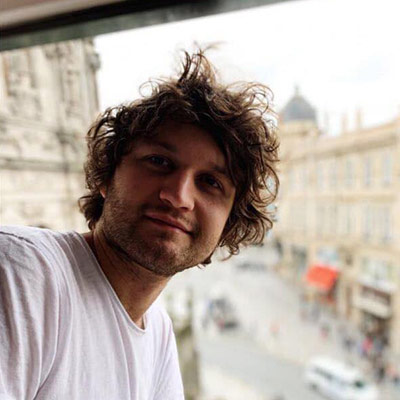 After six years of experience in content writing, Luke followed his passion for male grooming, particularly fragrances, hair styling and natural skin care.