The Top 5 Anti-Ageing Hair Care Products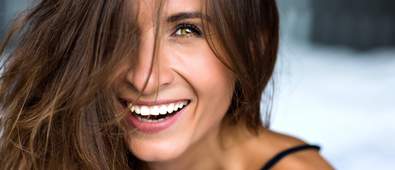 When it comes to ageing, there's a whole range of anti-ageing skin care products out there that'll reduce wrinkles, brighten dullness and correct dark spots. But if you haven't noticed, these products are all for our face. So, where's the hair care?
Finding products that are tailored to ageing hair can often be quite the task. Sure, there are hair dyes out there that battle stubborn greys and give us eternally radiant colour, but what about thinning, dryness and dullness or brittle ends and lack of bounce?
As we age, it's not just our skin that goes through a change; our hair, and whole body in fact, changes. Though nothing can stop the clocks from moving forward, there are lots of ways to keep your hair feeling and looking youthful, you just need a little hand in finding the right products. Which is where we come in...
And since we're not getting any younger, we'll get right to it. Here it is: our top five anti-ageing hair products that tackle the signs of ageing and keep your locks in the best possible condition, no matter your age.
For more info about products to transform your locks, check out our guide to hair treatments.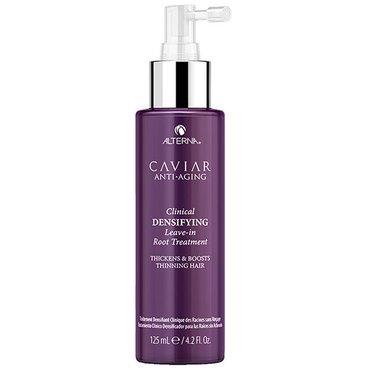 £33.60
We seriously couldn't talk about anti-ageing hair care without mentioning AlternaCaviar Anti-Aging Clinical Densifying Leave-In Root Treatment. Specially designed for damaged hair, it's an extremely gentle formula that works a treat when it comes to reviving dry, brittle tresses post shampoo routine. With a luxurious Caviar extract, omega fatty acid, vitamin and mineral blend, the treatment defends and protects against the factors that cause hair to feel and look older: physical, chemical, and natural ageing. Your hair will feel stronger, silkier and young again!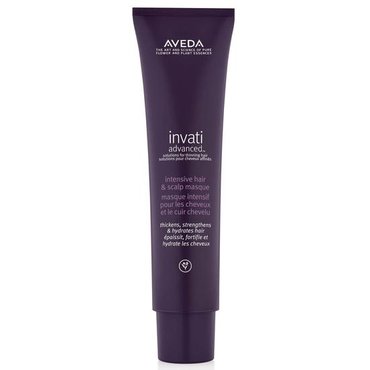 £39.38
Tackle thinning hair with confidence with Aveda's Invati Advanced Intensive Hair & Scalp Masque. Loaded with vitamin E and Aveda's very own Densiplex Complex, this trusty hair treatment supports healthy hair growth by giving it a boost right at the roots. This keratin-enhancing formula helps to thicken and strengthen your hair while reducing future breakage. It smells amazing, feels luxurious on your scalp and is wonderfully light on your hair. Besides, what could be better than giving yourself a lovely head massage every day?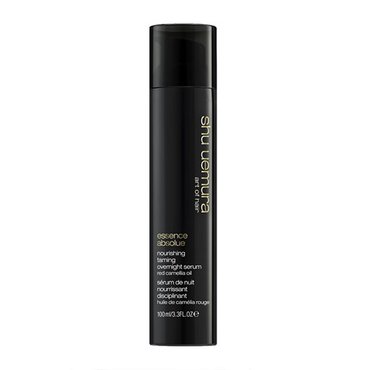 £32.15

£54.45

(41% off)
A vitalising hair treatment that doubles up as a sleep remedy? It can't be! Oh, but it is. Shu Uemura Art of Hair Essence Absolue Overnight Serum is a two-in-one formula that not only gives you beautifully shiny hair overnight but also lets you get the full eight hours you've been craving. With soothing botanical oils you'll drift right to sleep while the nourishing formula gets to work on creating sleek, smooth and shiny locks. It really is the definition of beauty sleep.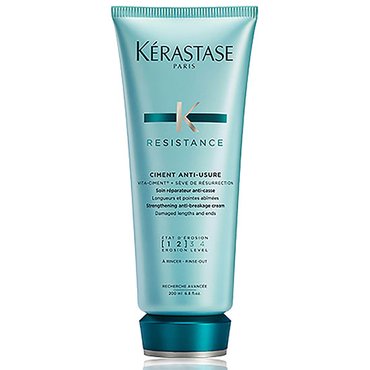 £22.56

£27.20

(18% off)
If your hair is on the brittle side and feeling a little damaged then the Kérastase Ciment Anti-Usure Treatment is coming to the rescue. Designed to put the youth and shine back into your tresses, this repairing conditioner works day by day to reconstruct your hair's strength and boost its vitality. Use this cream daily and you'll soon be working drop-dead gorgeous hair without the dead ends.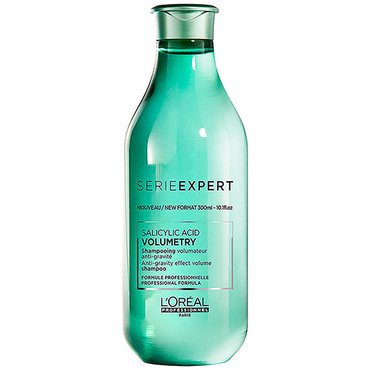 £15.00
There are plenty of ways to tackle limp and lifeless hair but sometimes you just have to get to the root of the problem. L'Oréal Professionnel Série Expert Volumetry Shampoo is a hair care hero that's made using Intra-Cylane technology to stimulate your hair follicles and deliver that much-needed oomph! This advanced formula also contains salicylic acid which cleanses a flaky scalp and promotes stronger strands that don't break when washing, brushing, styling and heating.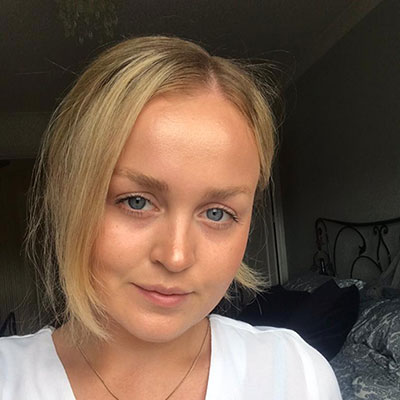 Hannah has worked as a writer for over four years and knows beauty, skincare and makeup like the back of her hand.