The Beginner's Guide to BPerfect Cosmetics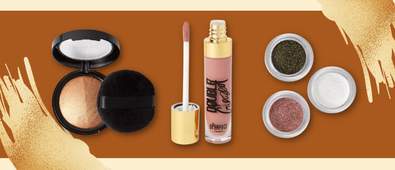 BPerfect Cosmetics is the diverse beauty brand the encourages and champions women to feel their absolute best. Since starting back in 2013, the brand has won over the hearts of beauty bloggers, influencers and professional MUAs, providing industry-standard cosmetics that cater to all skill levels. BPerfect Cosmetics is also home to an award-winning tanning line that streamlines the fake tan process and delivers flawless results.

Below, we've organised their most popular ranges and products into a neat and handy guide that simplifies your shopping experience!
BPerfect Cosmetics Stacey Marie Collection:
BPerfect Cosmetics have combined forces with the ever-popular MUA, Stacey Marie. Known for her bold colour palettes and even bolder makeup looks, this collab is a match made in heaven. The collection pairs BPerfect Cosmetics' love for creativity and Stacey's professional experience to create out-of-this-world products.
The cult-favourite collection has garnered plenty of praise from influencers and beauty buffs, with everyone dying to get their hands on her Carnival Palette. Now she's upped the ante and released a whole Carnival Series, filled with bold pigments, shimmering formulas and gorgeous highlighters.
Browse the collection and find your new favourite Stacey Marie products today.
Get your hands on the iconic and best-selling Carnival Palette from the Stacey Marie collection at BPerfect Cosmetics. The original palette is full to the brim with 24 wild, wonderful eyeshadow shades, such as bright blue, hot pink and mesmerising purple. Not to mention, two highlighter shades for a gorgeous, illuminated finish.
Choose from a mixture of highly pigmented matte and shimmer colours. Each one can be worn alone or blended together to create an ultra-glamorous evening look. No matter your style or preference there's a hue to suit you.
Achieve a gorgeous glow with the Stacey Marie Get Wet Cream Highlighter from BPerfect Cosmetics. This creamy formula has a buildable coverage and is ideal for blending across both the face and body to create a radiant finish.
The highlighter comes in four luxurious shades, including classic pink champagne and glowing golden. Pick your favourite and apply to the tops of your cheeks and across your collarbone for a complexion-enhancing effect. Each one is a versatile option and works for both day and evening events.
Trust us, the BPerfect Cosmetics Stacey Marie Double Glazed Lip Gloss is a must in your handbag! It delivers an out-of-this-world pigmented colour and high shine finish, which is ideal for creating the perfect party pout. Simply swipe over your lips using the doe-foot applicator.
Choose from a range of five electric shades, including hypnotic purple and dazzling pink. Each one compliments the entire Stacey Marie collection and looks sensational paired with the Carnival eyeshadow palette.
BPerfect Cosmetics Tanning:
Get a sun-kissed, bronzed body with the BPerfect Cosmetics tanning products. From self-tanning sprays to tan illuminators, there's everything you need to create an even, all-over tan throughout the entire year. Discover popular products such as their best-selling 10 Second Tan Self-Tanning Mousse and their must-have Tan Eraser.
Whether you want to top up your summer tan or create a sun-kissed look in the winter, BPerfect Cosmetics have got your back. Get your glow on and take your tanning routine to the next level with these products by your side.
Build the perfect sun-kissed tan with the 10 Second Tan Self-Tanning Mousse. This BPerfect Cosmetics best-seller is loved by beauty buffs and bloggers, thanks to its speedy dry time which fades gradually.
Better yet, there's no typical biscuit fake tan smell with this tanning mousse. Instead, it has a fruity scent, in coconut, watermelon and mango. Choose from three shades to suit a range of skin tones, with each one enriched with soothing and moisturising natural ingredients.
Want fast, beautiful tanning results? Look no further than the Golden Hour Glow Illuminating Instant Tan. This must-have product from BPerfect Cosmetics helps you achieve a gorgeous bronze look in a matter of minutes.
It has a rich creamy formula which blends effortlessly across the skin, giving you a luminous look. Then after 24 hours the tan easily washes away with warm soapy water. It's the perfect solution for last-minute tanning for special events or even date night.
Prep, prime and cleanse your skin all in one go using the multi-tasking BPerfect Cosmetics Tan Eraser. This is a handy tanning product to have in the cupboard not only to remove old fake tan, but to clear up any pesky dry areas where self-tan may have settled.
Enriched with natural ingredients, such as aloe vera, green tea and oat, this formula feels comfortable on the skin and leaves behind hydrated results. Better still, it has a delicious strawberry scent so no weird fake tan smells!
BPerfect Cosmetics Makeup:
Update your makeup routine with gorgeous goodies from BPerfect Cosmetics. Their range of makeup products are ideal for creating gorgeous, glam and downright beautiful looks. Choose from a range of items, such as stunning highlighters, bold eyeshadows and fabulous falsies.
Their makeup range helps you express your unique style and lets your individuality shine through. Whether you want to dress up for a special event or just enjoy playing around with colours, textures and formats, this brand is one for you.
Take your makeup to new, dizzying heights with the iconic Jah Clientele Eyeshadow Palette from BPerfect Cosmetics. As part of their collaboration with the much-loved Jah Makeup Artist, this palette is based on her favourite client looks.
It's a great one-stop-shop for all bold, beautiful pigments to create an array of different vibes. It will no doubt become a go-to for both daytime and evening looks. In fact, you're spoilt for choice with over 30 mesmerising shades, including versatile neutral tones and bold berry hues.
Discover the BPerfect Cosmetics collab with makeup artist Louise McDonnel. Her Remastered Eyeshadow Palette is an updated and revamped version of her previous product, with even more gorgeous shades and a compact case with a mirror.
The palette has 15 irresistible shades, which are super wearable and versatile for both day and night. This includes eyeshadow shades, a highlight, a contour and a blush in a mixture of warm matte colour and gorgeous shimmer hues. Buff and blend your favourites for professional-looking, glam makeup.
Prep your lids for bold, beautiful and colourful eye looks with the BPerfect Cosmetics Eyeshadow Priming Base. This handy product ensures your favourite shadows stay put all day long, without budging or smudging.
It has a lightweight creamy formula, which seamlessly blends across the skin for a crease-proof and neutral finish. It's a multi-tasking product to keep in your kit as you can also use it to carve out the shape of your brows or as an under-eye concealer.
Related Categories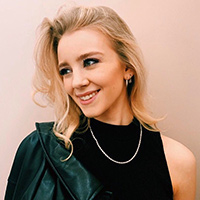 With five years' experience under her belt, Ellie has worked alongside a range of highly regarded makeup artists, giving her a real insight into what consumers should be spending their money on.