The Autumn Hair Colours You Need to Know About
By Ellie Child
-
1 year ago | Updated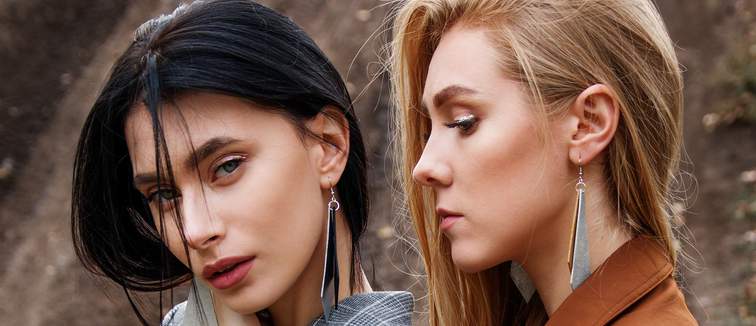 Autumn is the season of change, the season of letting go. For many, the turn of a new season can prompt a new mindset, a new wardrobe or, most importantly, a new hairdo. The summer months have drawn to a close; gone are the days of sun-kissed highlights and pastel pink nails. Instead, it's time to mix things up with more romantic, sultry tones – you know the ones, we're talking maroon reds and vibrant ambers.
So, what are the professionals saying for our 2019 autumn/winter needs? Well, the general consensus among hair colourists is that natural hues are making a strong comeback (and thank god for that, because I don't think our tresses could take much more bleaching). Alongside that, you can expect some copper tones with a refreshing twist.
We've collected a bunch of inspirational Instas that showcase some of the best autumn hair colours. Whether you're looking to dye your own 'do or you're looking for a little something to show your hair stylist, we've got you covered for what's hot this autumn.
Hair Trend #1: Ombre Copper
Try and find us a more mesmerising hair video than this, we dare you. Hair stylist Steph Powell is showing us how it's really done with her twist on the classic copper colour. Here, natural brunette tones are lightened up with copper-gold hues. The #hairenvy is real.
Hair Trend #2: Natural Colours
We've always been told to embrace our natural hair colour, only to then be bombarded with images of platinum blonde and vibrant red-haired models. With social media showing us only the boldest, brightest and glossiest hair hues, it can be hard to love the tresses we were born with. But fear not! You can expect to see a lot more toned-down, natural shades gracing the pages of Vogue.
L'Oréal Paris Colorista Effect
If you're really not a fan of your natural colour and want to add a little extra 'oomph' to your look, try out the L'Oréal Paris Colorista Effect Ombré. Dusty blondes have been making an appearance on catwalks everywhere, so lighten up those tips for a naturally brighter look.
Buy now
Hair Trend #3: Rose Gold Balayage
Let's face it, rose gold isn't going anywhere. It has made its way into our lives in the form of jewellery, interior decorations and now hair dye. This style primarily works best on lighter hair tones as the dye takes to blonde hues a lot better. If you do have a darker hair tone but want to rock this catwalk-ready look, lighten the tips of your hair before using a permanent or semi-permanent dye.
L'Oreal Paris Colorista Hair Makeup For Blondes Shimmer #Pinkgold Temporary Hair Colour
Welcome in the autumn months with this fab hair must-have. The L'Oreal Paris Colorista Hair Makeup For Blondes Shimmer #Pinkgold Temporary Hair Colour coats hair with a lavishly rich pigment that can be built up or down for a rose gold sheen.
Buy now
Hair Trend #4: Blonde Colour Melting
Just when you'd got your head round what balayage was, another trend comes out of the woodwork. 'Colour melting' derives from ombre hairstyles: it basically bleeds two colours into one, making it look a lot more natural in comparison to the classic ombre style. Chad Kenyon has nailed the technique here by colour melting the model's natural hair tone into a honey blonde before finally reaching a lighter, cooler hue.
Hair Trend #5: Caramel Highlights
Brunette gals, this one is for you. The aim here is to really enhance those gingery-gold tones that some brunettes naturally carry. When that autumn sunset hits those freshly dyed strands, expect heads to turn.
Lime Crime Unicorn Hair
Tint your way to the perfect caramel colour with Lime Crime's iconic formula. This richly coloured tint provides you with the perfect autumnal tone for the tips of your hair.
Buy now
Hair Trend #6: Bright 'n' Bold Orange
It's time to channel your inner Hayley Williams with this one. Sure, the main autumnal trend is to enhance your natural tones, but if you've kept your hair natural all year round and want a change then this is the look for you. Besides, how else are you going to match your hair to the autumn leaves in your next Instagram post?!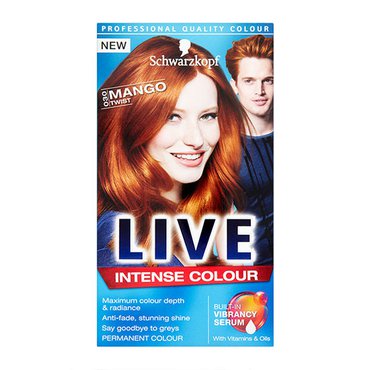 Schwarzkopf LIVE Colour Intense Colour
You want a rockin' orange shade and the experts at Schwarzkopf have bottled up exactly that. Better still, it contains a range of vitamins and oils to keep your hair at its glossiest.
Buy now
Whether you're stepping into a bolder look or keeping it natural, we know you'll wear your new autumn 'do with style. You've got the colour sorted, now it's time to grow those strands into thick and voluptuous tresses. Check out The Ultimate Guide To Hair Vitamins for a little extra inspo.