Bad Skin Clinic: Habits to Break Before Turning 30
We know, we know. You have enough to think about as it is when it comes to approaching the big three zero, so the last thing you're going to want to consider is your skin care routine.
However, for the sake of maintaining that mid-twenties glow, you may want to revisit some old habits – and we're here to help you along the way.
So sit back, relax and rejoice in the knowledge that your skin is going to reach new glowy heights. It's a lot easier than you think!
1. Using makeup wipes instead of cleansers
Throw those pieces of devil material out of the window right now. Sure, they might be your quick-fix answer, but your skin is not going to take kindly to this in the long run. Why? Makeup wipes may remove the majority of your makeup but they don't actually clean the skin. Essentially, they just smear the makeup around, and let's not forget how jam-packed with preservatives most of them are! Skin is often left feeling dry, itchy and irritable.
Team this with their damaging effect on the environment and it's safe to say that makeup wipes have no place within our homes.
Proper cleansers reach deep into the pores to remove makeup, clean the skin and leave you feeling soothed. We recommend investing in a decent cleanser that melts away makeup whilst imparting a surge of antioxidants and moisture to your complexion. The cult-favourite Emma Hardie Amazing Face Natural Lift and Sculpt Moringa Cleansing Balm does this fantastically and tackles even the most stubborn of makeup quickly and efficiently.
2. Not wearing SPF
We're not going to bang on about this one because, well, it's already been made very clear why SPF is important. Do you want youthful, wrinkle-free skin for as long as possible? Then in the words of Baz Luhrmann, 'wear sunscreen'.
Elizabeth Hale, MD, clinical associate professor of dermatology at NYU Langone Medical Center told Byrdie that, 'sun is the number one cause of external skin ageing, and people should care about this level of sun exposure since it's not always thought about on a daily basis'.
We get that some facial sunscreens can be greasy and in turn can ruin your makeup application. But luckily, the Vichy Capital Soleil Mattifying Face Fluid Dry Touch SPF 50+ is here to aid in a mattified finish that doesn't disrupt your look. High-grade protection without a greasy sheen? Yes please.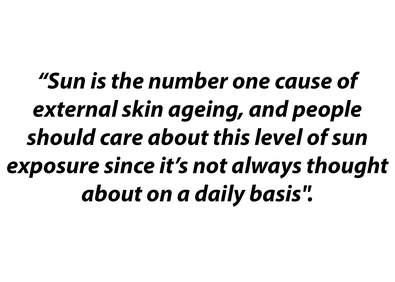 3. Tanning beds
Ditch them. Ditch them right now – unless you're wanting premature wrinkles and sun spots. We know how tempting it is to just get a quick top up on your tan, but trust us when we say self-tanning lotions do it better. They require a little extra effort, but that's a small price to pay for a youthful complexion and a reduced risk of skin cancer.
Additionally, Caroline Cerny, senior health campaigns manager at Cancer Research UK, told The Huffington Post that 'sunbed users are spending more on anti-ageing products than those who don't use sunbeds'. So, not only are you spending money at the tanning salons, but the expense goes beyond and infiltrates your skin care regime.
We love the Skinny Tan Gradual Tanning Mousse for a natural looking hue that you can build up for complete customisation.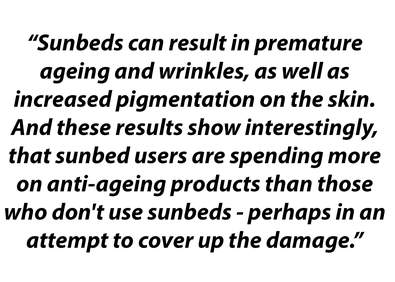 4. Neglecting retinol
Skin cell production begins to slow down towards the end of your twenties and the early signs of sun-damage and ageing slowly start to creep up on you. However, this doesn't mean you need to jump on super-strong retinols. Instead, try introducing a light dosage of retinol (towards the very end of your twenties) and remember to use extra SPF – retinol can make skin more sensitive to sun exposure. Try starting off with the famed Elizabeth Arden Retinol Ceramide Capsules Line Erasing Night Serum 30 Pieces for your first step into the world of retinol.
5. Putting off buying an expensive eye cream
Most effective eye creams do come in at a higher price tag, but then decent beauty ain't cheap. Put the cheap and cheerful alternatives aside and branch out into the world of high-powered, results-driven formulas. The Bobbi Brown Hydrating Eye Cream is the perfect shot of nourishment for tired eyes that need a dose of vitality.
6. Not cleaning your makeup brushes
Well, it turns out that more of us are guilty of this bad habit than you'd think. A recent study of ours found that one quarter of British women have never cleaned their makeup brushes – naughty naughty!
Leaving your makeup brushes unwashed allows for a mass build-up of unwanted bacteria, which you then continue smear across your face at a later date. To make the process a little easier, why not try investing in a brush cleansing system like the iconic Real Techniques Brush Cleansing Palette.
7. Overlooking the importance of vitamins
Especially the likes of vitamin C and E. These skin care must-haves help to promote a clearer, healthier complexion and there's no shortage of ways to implement them in your routine. Opt for either altering your diet, adding in supplements or investing in vitamin-based skin care products. Our current go-to is the Sarah Chapman Skinesis Omega+ Booster Supplement which contains a plethora of fatty acids and vitamins, including vitamins A, D3 and E. For further information on how supplements can benefit your skin, read our must-have guide on the best supplements for your skin.
8. Using the same skin care routine you did in your 20's
Finally – and this goes without saying – ditch the products that no longer serve you. Those cheap 'n' cheerful skin care 'essentials' you used back in uni are not going to be doing many favours for your skin now, so begin your research, invest wisely and reap the benefits of healthy, glowing skin.
See, that wasn't too bad! Break the mould of bad habits today and let your skin reach its full potential.
Want to learn more about how to best take care of your skin? Check out our blog on some of the best supplements you could be taking right now.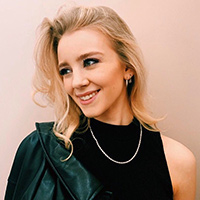 With five years' experience under her belt, Ellie has worked alongside a range of highly regarded makeup artists, giving her a real insight into what consumers should be spending their money on.