6 Beauty Hacks to Prevent Getting 'Gym Skin'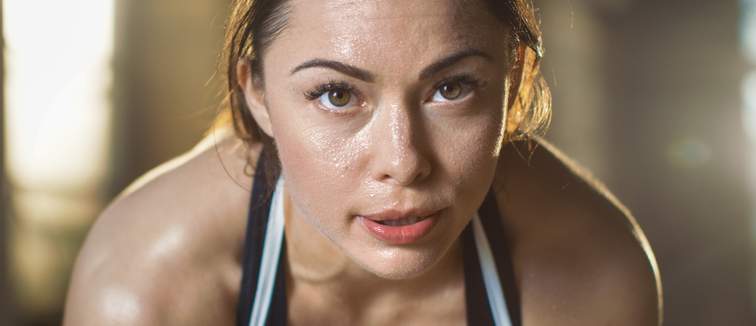 January has well and truly arrived and with it comes an abundance of 'new year, new me' Facebook posts, kale smoothies and a whole load of Sweaty Betty gym leggings. After two months of overindulging, it's probably about time we drag our sorry selves to, dare I say it...the gym.
Once you've nailed the first two weeks of a regular gym routine, you're pretty much plain sailing (those endorphins will kick in eventually, I promise). But the routine we're focusing on here involves a whole lotta skin care products: it's time to tackle the dreaded gym skin.
Simply put, gym skin can range from unwanted breakouts to dry and patchy areas that can arise over the face and body. Often, you'll find that not washing your sports bra enough may result in bacne, or that the harsh air conditioning dries out sensitive areas of the face. To combat this, we've collated some of the best products and methods you can incorporate into your January skin and body care routine to keep those pesky impurities at bay.
1. Opt for concealer or BB creams over foundation
This one probably doesn't come as a shock to you, but having no-to-minimal makeup will prevent breakouts – WHO KNEW?! Okay, so we all knew, but that doesn't make it easy – ditching the makeup can be difficult if you haven't embraced your natural complexion. Next time, opt for a light concealer to mask your main insecurities or use a gentle BB cream to add a touch of neutralising colour to puffed out, red skin tones.
Still need swaying when it comes to dropping the makeup? Discover the 7 reasons to go makeup-free.
Garnier Miracle Skin Perfector Oil Free B.B. Cream - Light
Put the heavy foundations away: Garnier are here to save the day. Their light and easy-to-blend BB cream subtly covers up the redness of blemishes and adds a healthy glow that won't drag your skin down. It even contains SPF 20 for those of you choosing to exercise outside, making it a gym bag essential.
Go To Store
2. Invest in a decent moisturiser
You've probably found an everyday moisturiser that you love, but it really is worth investing in one that does more than just hydrate for a few hours. When you attend the gym regularly, you may find that your skin appears drier than usual. This can be put down to a lot of things, but one contributing factor will most definitely be the high air con levels. The key is to find a moisturiser that delivers long-lasting hydration while remaining light in texture – greasy, oily moisturisers are a big no-no here.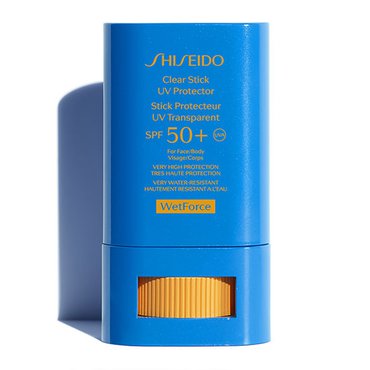 Shiseido WetForce Clear Stick UV Protector SPF50+
Perfect for outdoor workouts, this innovative and moisturising stick of glory activates when it comes into contact with liquid, thanks to WetForce technology. That means the sweat you're working up or that spontaneous dip in the pool will actually aid the product's functionality, rather than rinse it off. Better get your sweat on ASAP!
Go To Store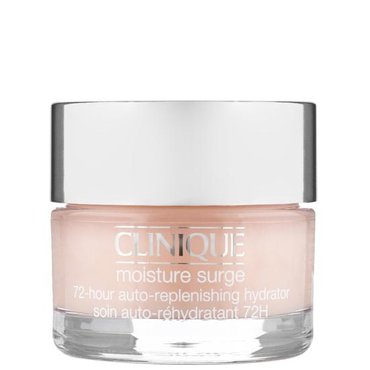 Clinique Moisture Surge 72-Hour Auto Replenishing Hydrator
With a whopping 72 hours of hydration, this light-wearing moisturiser sinks in instantly for a 'barely there' feel. Skin is treated to intense nourishment hour after hour without that thick and greasy texture, making it ideal for all skin types.
Go To Store
3. Double cleanse
If you aren't double cleansing already then you should definitely take it up as part of your New Year's resolution. The aim of double cleansing is to really cover all surface areas, delving deep into the pores for a truly thorough clean. This method is particularly popular in Korea and involves using an oil-based skin cleanser, followed by a water-based cleanser. Basically, the oil cleanser tackles the likes of makeup, pollutants and SPF, while the water-based cleanser deals with sweat and dirt. If you want to wave goodbye to pimples of all shapes and sizes, get your hands on this dynamic duo, and learn more about skin cleansers with our handy guide.
bareMinerals Oil Obsessed Total Cleansing Oil
This should be your weapon of choice when it comes to makeup removal. Slather this bad boy on and add a touch of water to transform it into a milky emulsion that literally melts makeup away.
Go To Store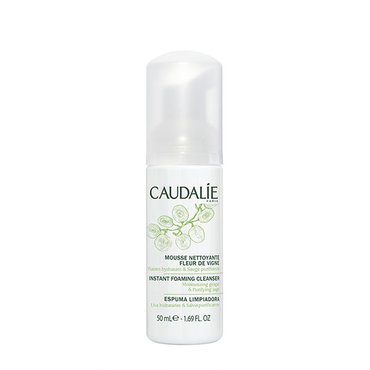 Caudalie Instant Foaming Cleanser
Using this cleanser won't even feel like a chore, trust us. Splash your face with cold water and dab the bubbly, soap-free lather over your face, rubbing it in gently. It's made up of 98% natural ingredients including red grape and chamomile for a truly refreshed and clean complexion.
Go To Store
4. Tone up
Sure, you're toning your limbs up at the gym, but it's also worth cooling over-heated post-gym skin with a calming toner. Not only do skin toners help to close pores against potential future infection, but their skin-loving ingredients can also calm that red complexion. The result? A post-gym glow you'll actually want to show off.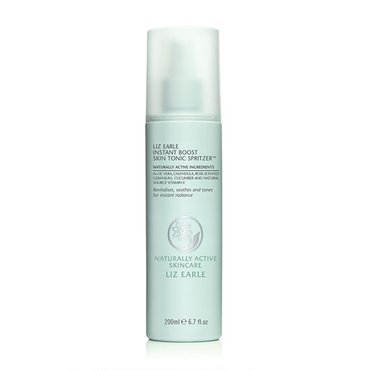 Liz Earle Instant Boost Skin Tonic Spritzer
You want a refreshing boost, and Liz Earle are here to supply exactly that. The iconic spritzer contains an antioxidant and vitamin-rich formula that helps your skin to look vibrant and youthful when you need it most.
Go To Store
5. Don't neglect your back
Spots don't just occur on your face, as we all know very well. After a few intense sessions, you may find a few spots appearing on your back and shoulders. More often than not, this is down to a build of trapped sweat and dead skin cells – and probably not washing your sports bra enough (we're all guilty of that one). Try incorporating a body brush into your tub time routine to scrub away this unwanted dirt and grime – you can even use it to dry brush cellulite-prone areas, making it a win-win product.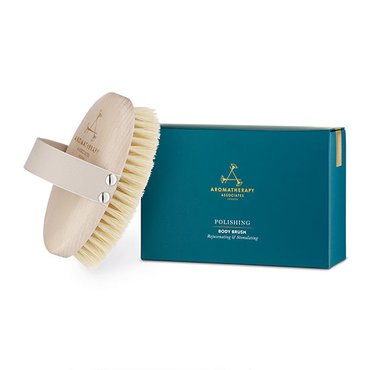 Aromatherapy Associates Polishing Body Brush
Polish away that sweaty gym sesh with this super easy-to-use body brush from Aromatherapy Associates. A handy strap to assist with the application is included, giving you your best deep cleanse yet.
Go To Store
6. Wash your face prior to your workout
If you're heading straight from work to the gym, pack some travel-sized cleansing wipes to remove the dirt and grime from your day. Your skin is already going to have accumulated a lot of bacteria from your commute, and it will have easy access to your open pores during a hot and sweaty work out. Save yourself some trouble and start your workout with a fresh face.
This Works In Transit No Traces
Including a blend of repairing plant oils and rosewater, these naturally beautifying pads help to remove dirt and grime as well as makeup to leave you with a totally clean canvas. Once you've removed all foundation, splash your face with water and get your workout on!
Go To Store

Now that we've prepped you in getting your best skin possible, go and get your glow up in the gym, safe in the knowledge that your complexion won't suffer. Woohoo!